NSAV Announces That They Are Commencing the Merger


Post# of 606
Posted On: 01/29/2015 3:59:07 PM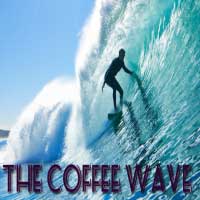 NSAV Announces That They Are Commencing the Merger Agreement With Bella Vida Brands, Inc

PORT JEFFERSON, NY, Jan 29, 2015 (Marketwired via COMTEX) -- Net Savings Link, Inc. (OTC PINK: NSAV) is announcing today that they have completed their due diligence process, and they have advised their Corporate Counsel to draft a formal definitive merger agreement to finalize the merger with Bella Vida Brands, Inc, an Artisanal food and beverage firm with over 20 years of market presence in the Northeastern portion of the U.S.
Steven Baritz, the CEO of NSAV said, "Over the past 2 months, our management team has conducted a detailed discovery process of Bella Vida, including its financial statements and its peripheral product model, and the findings have actually exceeded our anticipated expectations of the opportunity of merging our respective firms in order to achieve a growth and revenue model that would far exceed anything that either of our firms individually would be able to accomplish. Our evaluation has concluded a realistic sales trend for the upcoming calendar year is expected to be in excess of $1,000,000." Mr. Baritz continued, "As mentioned previously, Bella Vida Brands brings a cultured variety in Artisanal food and beverage products that has an established and ongoing track record of quality, deliverability, and market penetration, including their introduction at prime events such as New York's City Hall for the Mayor of New York. When pressed for a timeline of the closing of the merger, Mr. Baritz said, "Upon the completion of the requisite audits that are currently being performed, we will close on the merger immediately thereafter. We expect the audits to be completed within the next 60-75 days. Revenue flow through NSAV via the Bella Vida product line should commence immediately thereafter, and we are excited about the significant opportunity that this presents for us to have a viable and more importantly, a sustainable revenue stream that will create additional acquisitional opportunities for NSAV and its subsidiaries in the near future."

Mr. Baritz also addressed the issue of removing the DTC chill on NSAV that was inherited from the previous management; "We have engaged the services of Pacific Stock Transfer Co. to effect the process of removing the DTC chill, which has clearly been a significant obstacle to the growth of our company." Baritz continued, "We recognize that the removal of the chill is a significant part of our strategy, and we are on pace with our previously released expectations on this matter. We hope to complete the process within the next 45-60 days."

Mr. Baritz also addressed the gap between previous news releases and this one by revealing that the transfer agent that they had been using had died unexpectedly in November. "We were stunned and saddened by the unexpected death of Tom Laucks, the C.E.O. of Holiday Stock Transfer in late November," said Baritz. "It created a logistical curve ball for us that required a significant amount of time and effort to effectively redirect our documents to a new transfer agent. Tom's company was a relatively small firm, and his sudden passing caused an information backlog, since Tom was the essence of the firm, and the remaining members of his firm were unable to manage our document requirements, and the firm ceased operations. We formerly retained the services of Pacific Stock Transfer as our new transfer agent, and it took them several months to get the required documents needed from Holliday. We are now back to business as usual," said Baritz, "and we look forward to our new affiliation with Pacific."

About Net Savings Link, Inc. Net Savings Link, Inc. owns and operates a wholly owned subsidiary, Global Distribution Corporation, a distribution company that markets and distributes products in varying industries including the supplement, wellness and natural remedies markets. People interested in learning more about Global Distribution should check back with the company at its website, www.Globaldistributioncorp.net.

About Bella Vida Brands, Inc. Bella Vida Brands has decades of experience in the Artisanal food and beverage industry, and they import the most unique products from around the world in order to find the highest quality food manufacturers and products that other companies can't compete with. They have an extensive line of products from Italy, and they bring rapid delivery across all of their product lines. Their sourcing capability is in continual expansion mode, providing a continual growth model to keep their products relevant with market needs and trends. Anyone interested in more information on Bella Vida Brands can visit their website at www.Bellavidabrands.com

DISCLAIMER: This Press Release may contain certain forward-looking statements within the meaning of the Private Securities Litigation Reform Act of 1995. The Company has tried, whenever possible, to identify these forward-looking statements using words such as "anticipates," "believes," "estimates," "expects," "plans," "intends," "potential" and similar expressions. These statements reflect the Company's current beliefs and are based upon information currently available to it. Accordingly, such forward-looking statements involve known and unknown risks, uncertainties and other factors which could cause the Company's actual results, performance or achievements to differ materially from those expressed in or implied by such statements. The Company undertakes no obligation to update or advise in the event of any change, addition or alteration to the information contained in this Press Release including such forward-looking statements.

Contact:
David Pecoraro
Shareholder Relations Director
Email: DavidPecoraro@rocketmail.com
Tel : 814-418-6648


SOURCE: Net Savings Link, Inc
(C) 2015 Marketwire L.P. All rights reserved.

(0)

(0)
---