Technology Applications International's (NUUU) R


Post# of 25
Posted On: 01/14/2015 5:47:38 PM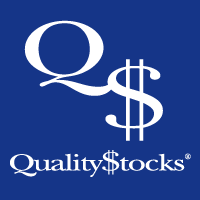 Technology Applications International's (NUUU) Rejuvel Offers Fresh Approach to Saturated Skincare Market
In the multi-billion dollar U.S. skincare industry, skincare products are a dime a dozen. Successful competitors are the ones that approach the market with effective ingredients, strategic marketing, and a touch of exclusivity. Rejuvel Int'l, Inc.'s unique approach to this competitive market is out of this world.
As a subsidiary of Technology Applications International, Rejuvel Int'l benefits from the parent company's associations and business partnerships. Among these relationships is an agreement with the National Aeronautics and Space Administration (NASA). Using technology exclusively licensed from NASA and Administrators of the Tulane Educational Fund, Rejuvel Int'l's flagship anti-aging facial product stimulates human fibroblast skin cells and tightens dermal connective tissues for a firm, healthy and youthful appearance.
In recent testing, 100% of the 32 test participants reported "real and noticeable" facial skin improvements using the product for six weeks. In short – you might say that Rejuvel Int'l's technology was developed on earth, tested in space and is backed by a "seal of approval" from the Space Certification Program.
When it comes to marketing of the product, Rejuvel Int'l is hitting the top consumer outlets and in the fall of 2014 launched an international branding campaign with placements in multiple advertisements in international fashion and health magazines. Rejuvel Int'l's products were also included in celebrity gift bags at the 15th Annual Latin GRAMMY® Awards Show.
As Rejuvel Int'l continues to push into the expanding skincare market, Technology Applications International's management team continues to position its brand in the marketplace with well-respected associations, strategic marketing initiatives and a growing focus on direct consumer sales and other opportunities.
For more information visit www.tapplic.com or www.rejuvel.com
Please see disclaimer on the QualityStocks website:
http://Disclaimer.QualityStocks.com

(0)

(0)
Technology Applications International Corp (NUUU) Stock Research Links



---