Technology Applications International Corp. (NUUU)


Post# of 22
Posted On: 01/05/2015 7:01:03 PM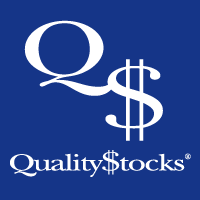 Technology Applications International Corp. (NUUU) REJUVEL Anti-Aging Skincare Line's Clinically Proven Results Based on 3D Cell Bioreactor Developed by NASA
The global market for premium skincare looks to really be heating up of late, with sector powerhouse Estee Lauder (NYSE:EL) executing a string of major acquisitions during late 2014, including facial mask specialists GLAMGLOW and high-end luxury skincare developer Rodin Olio Lusso (whose core product is a luxury face oil), among others. Skincare is the biggest segment of Estee Lauder's footprint (43%), with over $4.7B in business done during fiscal 2014. Estee Lauder is clearly doubling down on growth performance in the U.S. market with these recent acquisitions and their ambitious agenda is set against a backdrop of roughly 4% forecasted growth for the global prestige beauty market this year, and as much as 5% thereafter.
Such activity from skincare juggernaut Estee Lauder gives investors a clear portrait of the underlying trend lines within the industry and the subsequently crystallizing outlook tracks very well with last year's guidance from Euromonitor, which showed the strongest growth segment in the anti-aging skin care market to be facial care (forecast to grow at around 13%). Looking at the 2014 report on the skincare industry from global market research and insight firm Mintel, the U.S. anti-aging segment of the skincare market alone was worth over $2.11B during 2013 and the global skincare market as a whole in on-track to hit upwards of $121B by 2016.
The October 2014 report from Transparency Market Research, focusing primarily on the fast-growing Asia Pacific region, estimates a 6.9% CAGR through 2019 for the global facial care market, with an upper limit for the segment somewhere around $40B. The global skincare market is huge these days and premium-grade products continue to gain ground percentage-wise, with facial care in particular rapidly increasing its slice of the overall market, despite already creating over 70% of the skincare market's revenues.
There is a big push within the industry today by heavy-hitters like Estee Lauder and L'Oreal (EPA:OR) (OTC:LRLCY) to stay on top by securing the best-of-breed products, especially the premium grade stuff, and a growing emphasis on internet sales over brick-and-mortar is helping to drive younger audiences into the premium skincare market. Moreover, a growing number of men are now seeking out anti-aging facial care at younger and younger ages. This trend has been big business for market leaders Procter & Gamble (NYSE

G) and Unilever (NYSE:UL), which handle about 62% of the broader men's personal care market. The Mintel report shows that in the U.S. alone, men's personal care was up 6.7% from 2012 to hit around $4.1B last year and the report also indicates the market will likely grow to $4.6B by 2019, making it one of the fastest-growing segments in the skincare industry.
One of the hotter properties in this dynamic sector is a small producer of truly revolutionary anti-aging skincare products, Technology Applications International (OTCQB:NUUU), whose REJUVEL line's key ingredient is created using a bioreactor developed in space by NASA. This exclusively licensed, NASA patented bioreactor system is capable of culturing mammalian and plant cells in a 3D state, just as they would be inside the body. REJUVEL combines the generated biomolecules with other select ingredients, resulting in a proprietary formulation which is capable of actively stimulating fibroblast cells (the primary cells of all connective tissue) in the skin to produce collagen, elastic fibers and glycoproteins, effectively making the skin smoother and softer, without irritation.
REJUVEL has been clinically tested by the staff of the Essex Testing Clinic in Verona, NJ, which is comprised of several PhDs and nurses, as well as clinical study and QA professionals, all of whom have access to a sizeable network of consulting physicians and trained evaluators. In a 6-week, 32 subject study conducted by Essex, 100% of subjects saw smoother, softer skin with improved texture and over 90% of subjects had noticeably healthier, brighter, and more radiant skin. Over 78% of subjects in the study saw a noticeable reduction in wrinkles, while more than 84% saw a noticeable reduction of fine lines, and 87.5% felt like the moisture content in their skin had increased significantly. This study validated the ability of REJUVEL to turn back the clock at the cellular level and to naturally offset the process of aging, where the skin generates fewer fibroblasts as we get older, a process which results in blemishes, sagging, and the formation of wrinkles.
Many other products on the market today simply attempt to temporarily moisturize the skin or use oils to give the skin a temporary boost, often merely being cosmetic in terms of actual efficacy, but REJUVEL actually triggers fibroblasts in the skin to generate the stuff that keeps skin looking and feeling young. REJUVEL is a revolutionary product from a relatively small company within a multi-billion dollar global industry that is doing solid global growth numbers. Investors should keep an eye on the company for further developments as consumers continue to be made aware of the product's unique benefits through sweeping campaigns and PR efforts currently being undertaken by NUUU.
To get a closer look at the company, visit www.tapplic.com
Or, you can learn more about REJUVEL by visiting www.REJUVEL.com
Please see disclaimer on the QualityStocks website:
http://Disclaimer.QualityStocks.com

(0)

(0)
Technology Applications International Corp (NUUU) Stock Research Links



---