Hello Everyone, My name is David, or as I am kn


Post# of 281
Posted On: 02/18/2012 7:27:21 PM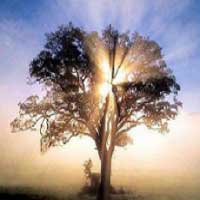 Hello Everyone,


My name is David, or as I am known across the investment community as "Chasing Stars". On behalf of InvestorsHangout, LLC I am very proud to announce the official launch of http://www.investorshangout.com . This site was designed and created with one word in mind; simplicity. Simplicity is a word that I would often use while helping others or teaching them how to do the basics and my opinions on charting. I have found that simple is always better and there is always a slightly easier way to do things. In the creation of what will be known as Investors Hangout, I made sure everything I designed was simple. Navigation made easy. Finding your stock of choice and it's board made easy. Right now, there are almost 19,000 stock boards all with an intraday and historical chart, along with quotes. Investors Hangout has a board mark and person mark system so you can follow your favorite boards and members quickly. There is a watchlist located under your favorites tab to watch up to 10 of your most favorite stocks, you can add and remove from this feature at anytime. If you're stopping in just to check your favorite board, or to take a quick glance at your favorite stock quote, it is only one click away. Investors Hangout offers any user to create their own user board and also lets the user create a private board in which only you and the people you invite can see. So now you can have your very own private board that is hidden from the rest of the sites stats. Users are also able to make a note next to their favorite board or member, this will enable you to hover your mouse over the icon to see the notes you have entered. This is a great feature if you forget or wonder why you followed a board or member. The best part about Investors Hangout is that it is free for regular users of the site. When you first become a member you will be limited to 15 posts per day on the site. At anytime you can request more posts, this is subject to a review of your posting history by the site administrator. Again that is all free! Commercial users or "IRP's" (Investor Relations Professionals) are charged a low price of $24.99 a month. All three account types offer unlimited private messages from user to user! I encourage you to stop by and check out the site! If you decide to check us out all you have to do is follow the registration instructions and verify your account. To verify you will receive a message sent to the email box that you provided when you signed up. If you have any problems please "Contact Us" at the bottom right on the homepage and I will be more than happy to help you!

My Mission Statement!
What is the reason behind this site? The answer is simple. I wanted to bring something new to the web for investors. A place "Where The Investors Hangout", a place to talk about your favorite stock. A place to talk to others! My vision behind this site was almost 8 months in the making. Nonstop work all day, everyday. I have devoted much time to helping others while developing this site with hopes they will find Investors Hangout a positive atmosphere. As I continued to design this site I came to a point where I had to decide my future and what I wanted for myself and others. This path was for me to choose either to continue to trade, or take this site extremely serious and give up trading. I choose the correct path and closed all of my trading accounts the first of this year. This was a big choice to make on my part. I felt that helping others was the better way to go. So I completely gave up trading to dedicate my time to the creation of Investors Hangout. I also felt this would be better for the site so that every single one of my members will know I neither trade, nor short sale, any stock. My plans for Investors Hangout are to continue to grow this community of positive members that like to help others, and share each others opinions. Many of you know that I have dedicated much time to helping others and this is where I ask you for your help. Help me get "Investors Hangout" known! Feel free to share this information with all of your fellow trading and investor friends. You may also forward this email. I truly thank you all for all of your continued support.

Thank you,
David
"Chasing Stars"

(2)

(0)
---
DISCLAIMER

I am the Founder/Owner/Admin of Investors Hangout.

Myself nor any admins at InvestorsHangout.com Trade Stocks.
My YouTube videos are for informational purposes only!

ALWAYS do your own research before
buying any stock! Don't buy a stock just
because someone said so!

I am NOT Compensated For My Videos!

I do YouTube videos to help others get a better understanding on how to look at the market.