A lot of acquisitions going on the Med sector spec


Post# of 39
Posted On: 12/18/2014 2:42:04 PM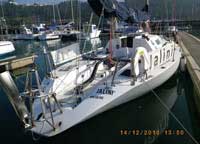 A lot of acquisitions going on the Med sector specifically speaking in the EP area.

Philips bought VOLC for $1.2 billion


Topera, Inc was also acquired by Abott ABT for $250 million

BioSig Technologies is almost identical to Topera making it a good buyout candidate as things heat up. If anything these acquisitions should spark some upward moving for EP stocks as speculation rises.


(0)

(0)
---