UFS up +0.57% percent Today $UFS High is at 42.42


Post# of 29
Posted On: 11/19/2014 1:41:48 PM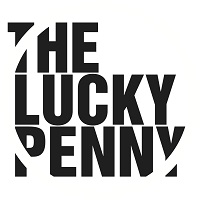 UFS up +0.57% percent Today $UFS High is at 42.42 and the Low 41.72 with current volume of 97,845.
Recent News posted below.
Domtar Corp UFS other info.
http://investorshangout.com/Domtar-Corp-UFS-52946/
UFS Domtar Corp Recent Headline News
Shares of UFS Up 13.2% Since Uptrend Call on Shares
Comtex SmarTrend(R) - Fri Nov 14, 9:32AM CST
SmarTrend identified an Uptrend for Domtar (NYSE:UFS) on October 22nd, 2014 at $36.78. In approximately 3 weeks, Domtar has returned 13.17% as of today's recent price of $41.62.
UFS: 42.03 (-0.08)
Domtar (UFS) Upgraded From Hold to Buy
at The Street - Thu Nov 13, 8:40AM CST
Domtar (UFS) has been upgraded by TheStreet Ratings from Hold to Buy with a ratings score of B.
UFS: 42.03 (-0.08)
Earnings Look Back: Domtar Is Up 1.8% Since Reporting Quarterly Results 2 Weeks Ago (UFS)
Comtex SmarTrend(R) - Mon Nov 10, 10:29AM CST
When Domtar (NYSE:UFS) reported earnings two weeks ago on October 23rd, 2014, analysts, on average, expected the company to report earnings of $0.80 on sales of $1.5 billion. Domtar actually reported earnings of $0.94 per share on sales of $1.4 billion, beating EPS estimates by $0.14 and missing revenue estimates by $64.6 million. Shares of Domtar have climbed from $40.19 to $40.90, representing a gain of 1.8% since the company reported earnings 18 days ago.
UFS: 42.03 (-0.08)
Domtar wins 2014 two AF&PA Sustainability Awards
PR Newswire - Mon Nov 10, 9:00AM CST
Recognized with Awards for Innovation and Energy Efficiency and Greenhouse Gas Reductions
UFS: 42.03 (-0.08), UFS.TO: 47.70 (+0.14)
Rock-Tenn (RKT) Beats Q4 Earnings on Top-Line Growth - Analyst Blog
Zacks Equity Research - Zacks Investment Research - Tue Nov 04, 1:50PM CST
Rock-Tenn Company's (RKT) Q4 earnings of $1.31 beat the Zacks Consensus Estimate of $1.06 and revenues increased 5% year over year to $2.61 billion.
RKT: 56.02 (+0.06), UFS: 42.03 (-0.08), FBR: 12.16 (-0.01), MERC: 13.65 (-0.03)
Agreement positions Kamloops mill for future
CNW Group - Mon Nov 03, 12:43PM CST
An agreement between Unifor Local 10B and Domtar sets the stage for an expanded commitment to apprenticeship training that will help to keep good jobs in Kamloops.
UFS: 42.03 (-0.08), UFS.TO: 47.70 (+0.14)
Domtar announces dividend of USD0.375 per share for Q3 2014
M2 - Thu Oct 30, 8:16AM CDT
The board of director of Domtar Corporation (NYSE:UFS) (TSX:UFS) that designs, manufactures, markets and distributes different fibre-based products, authorised a common stock dividend of USD0.375 per share for the third quarter of 2014 fiscal year, the company reported on Wednesday.
UFS: 42.03 (-0.08), UFS.TO: 47.70 (+0.14)
Domtar Corp (USA) declares $0.375 dividend
Seeking Alpha - at Seeking Alpha - Wed Oct 29, 11:42AM CDT
UFS: 42.01 (-0.10)
Domtar declares regular quarterly dividend
PR Newswire - Wed Oct 29, 11:11AM CDT
TICKER SYMBOL (NYSE: UFS) (TSX: UFS)
UFS: 42.01 (-0.10), UFS.TO: 47.70 (+0.14)
Domtar Corporation elects Domenic Pilla to its Board of Directors
PR Newswire - Wed Oct 29, 11:02AM CDT
TICKER SYMBOL (NYSE: UFS) (TSX: UFS)
UFS: 42.01 (-0.10), UFS.TO: 47.70 (+0.14)
Forest Stewardship Council® recognizes Domtar as conservation champion
CNW Group - Tue Oct 28, 2:21PM CDT
First-Ever FSC(®)Leadership Award Celebrates Company as a Leader Driving Progress in the Marketplace
UFS: 42.01 (-0.10), UFS.TO: 47.70 (+0.14)
NYSE stocks posting largest percentage increases
AP - Thu Oct 23, 5:03PM CDT
NEW YORK (AP) — A look at the 10 biggest percentage gainers on New York Stock Exchange at the close of trading:
CRS: 50.40 (-0.62), UFS: 42.01 (-0.10), CLV: 8.44 (-1.23), BBW: 18.17 (-0.57), CLF: 8.72 (-1.49), MTRN: 35.84 (-0.89), XRS: 31.76 (-0.24), GPI: 86.71 (+0.60), STE: 62.21 (-0.70), BRP: 23.51 (+0.03), TYL: 108.26 (+0.37), FUN: 46.99 (+0.17), UIS: 26.52 (-0.35), SIX: 40.12 (-0.68), TLLP: 56.91 (-0.29)
Domtar's (UFS) CEO John Williams on Q3 2014 Results - Earnings Call Transcript
SA Transcripts - at Seeking Alpha - Thu Oct 23, 2:30PM CDT
UFS: 42.01 (-0.10)
Improved paper margins boost Domtar
Seeking Alpha - at Seeking Alpha - Thu Oct 23, 10:12AM CDT
UFS: 42.01 (-0.10)

(0)

(0)
Domtar Corp. (UFS) Stock Research Links



---