NSAV notes Hi all First I want to say thank you


Post# of 606
Posted On: 11/14/2014 9:20:18 AM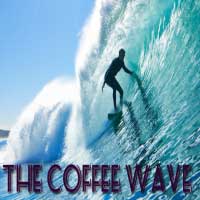 NSAV notes
Hi all
First I want to say thank you all for taking ownership in your investment. I know we all are very lucky to have some of the best investors in the penny market.
All the board and I want to say thank you for the great support as we work toward a great new distribution company.
I needed to answer Karyn, who sent me an email, so I will answer all I can here to everyone.
First, we are working on the full finance package including the Ashet notes. I know it seems like a long time, but you see we have a huge business we are growing. The board has another meeting this next week and we hope to have this all taken care of then. It is a little complicated by bringing on such a great company with Bella Vida and I assure we are working toward the best increase in equity for the shareholders.
The company is also moving forward as announced, with the Hiring of a brokerage company to remove the DTC issues. We hope to have all this cleared up the next couple of weeks.
As Steven announced, we are working on the filings to change the name, as we complete the Bella Vida merger.
Leonardo is working in many fronts, to bring in additional revenues and we hope to have many news releases upon the completion of the Bella Vida merger.
We will be making announce Ts as we achieve every step of our business plans.
Please continue to share your company as we look forward to a huge 2015.
Dave.
Special note: convertibles notes that are paid on time as written do not ever have to have shares hit the market. The shares are just in case the loans are not paid on time. I know for many years lots of companies have used these as their main income.
We are moving toward revenues and profit as our main growth.
http://stockcharts.com/c-sc/sc…

(0)

(0)
---