$TXTM .0002 Level 2 Is Thin... On Major Radar This


Post# of 490
Posted On: 11/13/2014 8:11:41 AM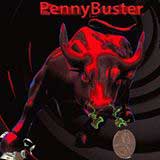 $TXTM .0002 Level 2 Is Thin... On Major Radar This Week!!!
Protext Mobility Awarded U.S. Patent for "Systems and Methods for Monitoring Communications"
DELRAY BEACH, FL / ACCESSWIRE / November 4, 2014 / Protext Mobility (OTC Pink: TXTM) (TXTM), a developer of innovative and trusted applications for the mobile communications market, is pleased to announce that on November 04, 2014, the Company has been granted a new patent from the United States Patent and Trademark Office (USPTO); U.S. Patent No. 8,880,107 for "SYSTEMS AND METHODS FOR MONITORING COMMUNICATIONS."
The patent is related to technology developed by Protext Mobility, including intelligent systems and methods for efficiently monitoring communications of registered users and providing information about certain monitored communications; which include notifications regarding violations to authorized persons (e.g., parents). The patent is directed to one embodiment in which communications are monitored for violations (e.g., language or subject matter) in accordance with a sensitivity setting selected by an authorized person (e.g., a parent) and only communications which have violations not within the sensitivity setting are forwarded to the authorized person, including an indication of any violations (e.g., language, subject matter) identified in the communication. Communications are first normalized, and analyzing the normalized version of a communication for a violation may include utilizing a Bayesian algorithm to determine whether the communication includes a violation as identified in a predetermined set of violations.
"Issuance of this patent represents an important milestone for our Company. We have placed great importance on building unique intellectual property, and spent a large amount of time and financial resources to do so," commented Protext CEO Steve Berman. "These efforts have resulted in a wholly owned, proprietary technology platform for the mobile communications market. To date, we have released several mobile applications developed from the core platform that provide parents peace of mind as it relates to the dangers children encounter while using mobile technology, specifically with regards to Bullying, Sexting and Distracted Driving. These applications are marketed under Family Mobile Solutions for the consumer, Compliant Wireless for the enterprise and DriveAlert for distracted driving."
"While distracted driving continues to be our main focus, bullying and sexting incidents continue to rise and are considered to be an epidemic of a problem, on par with physically dangerous activities such as texting while driving." "We have plans on our technology development roadmap to develop additional applications through expanding the platform with new features and advanced functionality which can then be bundled and marketed as new mobile applications," Mr. Berman went on to say.
About Protext Mobility, Inc.
Protext Mobility (TXTM) develops innovative applications and trusted solutions for consumers and businesses operating in the mobile communications marketplace. The Company's mobile communications service offering provides consumers with mobile solutions to monitor text activity and curb device usage while driving, as well as businesses solutions' to help manage mobile communications activities amongst employees. Protext Mobility markets its services under the DriveAlert, FamilyMobileSolutions and CompliantWireless brands. For more information on the Company and its suite of mobile solutions for consumers and businesses, please visit
http://www.protextmobility.net
Disclaimer:
The press release may include certain statements that are not descriptions of historical facts but are forward looking statements within the meaning of Section 27A of the Securities Act of 1933 and Section 21E of the Securities Exchange Act of 1934. These forward-looking statements are identified by words such as "may," "expects," "believes," "anticipates," "intends," "projects," or similar terms, variations of such terms or the negative of such terms and include statements regarding the potential impact of our new Drive Alert solution and the market opportunity for our new Drive Alert solution. There are a number of risks and uncertainties that could cause actual results to differ materially from the forward-looking statements made herein including the inability of our new Drive Alert solution to have the desired impact on the reduction of driving injuries. Such information is based upon various assumptions made by, and expectations of, our management that were reasonable when made but may prove to be incorrect. All of such assumptions are inherently subject to significant economic and competitive uncertainties and contingencies beyond our control and upon assumptions with respect to the future business decisions which are subject to change. Accordingly, there can be no assurance that actual results will meet expectation and actual results may vary (perhaps materially) from certain of the results anticipated herein. The Company has no obligation to update these forward-looking statements.
CONTACT:
Steve Berman
Chief Executive Officer
516-637-4061
investors@protextm.com
info@protextm.com
SOURCE: Protext Mobility
disclaimer:
http://alturl.com/wysjh

(0)

(0)
---