NSAV ten reasons to buy 1. Merger/Acquisition of


Post# of 606
Posted On: 11/10/2014 2:36:41 PM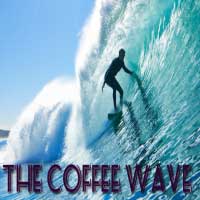 NSAV ten reasons to buy
1. Merger/Acquisition of Bella Vida Brands, Inc.
2. New, exciting proven leader added as President and Chairman of the Board.
3. Deferred pay until revenues increase.
4. Access to distribution channels for new and existing products.
5. Can purchase 10M shares for 4K as a ground level entry point.
6. No indication that the company is hell bent in moving to the next trading level that would require a .01 minimum SP (RS).
7. Actual people who answer the phone, take your questions about the company and/or the investment.
8. Consolidated nicely at the .0003 .0004 range with nowhere to really go but up. (Sure .0002 and .0001 are possible, but why would a company that is setting up a successful infrastructure for the future trade there for long?)
9. 270 Followers here on IH.
10. Recent notes cashed out.


(0)

(0)
---