I am including more information on the new company


Post# of 606
Posted On: 11/10/2014 10:21:56 AM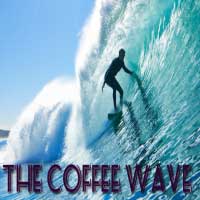 I am including more information on the new company; Bella Vida Brands.
I think that you as investors will be as excited as I am to bring on the team of Antonio Brigandi and Nicholas Nuccio Dunn.
I am including the companies power point presentation and links are added to the website.
Being Italian, I am proud to be part of some excellent foods and products they have.
Also, these foods are GMO free and highest quality organic produced products that are good for you.
Nicholas, coming on board, brings us a great line to develop the products and grow the company.
They have existing sales and blending their specialty with Leonardo Genovese to help become a national brand.
The team with the existing sales and new avenues will allow us to grow to a national food company.
Please take the time to take ownership in your investment and do your research starting with the information here.
Feel free to look at the growth of Artisinal and GMO organic food.
Even Oregon had a law to vote on this week on GMO foods.
I have links to GMO here for you to read. The Artisan growth and people taking control of their health. has all these categories growing in the US.
The company also has many avenues to expand into the prepared meals categories and restaurants quality.
Please share this information with your family, friends and investing contacts.
Feel free to ask anything as we grow your new company into a National name.
Please send any questions to me and we will get them answered.
Bella Vida Brands
Home
Home
WELCOME TO BELLA VIDA BRANDS We bring you artisan goods from around the globe, straight to your table. Hand selected with passion, integrity, and heart. At Bella Vida Brands,
View on www.bellavidabrands.com
Preview by Yahoo
How to Avoid Genetically Modified Foods : 9 Steps (with Pictures)
www.wikihow.com › … › Nutrition and Lifestyle Eating
Genetically modified (GM) foods: are they safe or harmful? While regulatory authorities have approved GM food that is on the market, some people are concerned that ...
Genetically Modified Foods (Biotech Foods) Pros and Cons
www.webmd.com › … › Food & Recipes Feature Stories
Most Americans have eaten genetically modified foods without knowing it, but are they safe?
Top 10 Genetically Modified Food Products : Discovery Channel
www.discovery.com/...genetically- modified-food-products.htm Cached
The top 10 genetically modified food and products are changing the way we shop. Read our list of the top 10 genetically modified food products.
GMO Foods - Truth About Genetically Modified Food
www.gmo-foods.com Cached
GMO foods - truth about GMO foods. Find out everything you need to know about genetically modified food and it's side effects.
David Pecoraro
Customer & Shareholder Relations Manager
Global distribution Inc.
Nutra Horizons
& Net savings Link,
OTC: NSAV
814-418-6648
davidpecoraro@rocketmail.com
david@nutrahorizon.net
david@globaldistributionincorp.net
http://www.netsavingslink.com/
https://www.facebook.com/…/Net-Savings-Link...6550714739
Bella Vida Brands
Purveyors of artisanal goods from around the globe
WELCOME TO
BELLA VIDA BRANDS
We bring you artisan goods from around the globe, straight to your table.
Hand selected with passion, integrity, and heart. At Bella Vida Brands,
we source our products directly from the manufacturer. Not only does this
reduce cost, but it also decreases delivery time for your convenience. We
work point to point so we can bring products directly to you.
NutraHorizon - Coming Soon
http://www.nutrahorizon.net/
https://www.facebook.com/www.nutrahorizon.net
Here is the review on the ice cream.
http://www.supermarketguru.com/…/new-produc...d-misse…
Home
BELLAVIDABRANDS.COM

(0)

(0)
---