$PKGM Pocket Games, Inc. Announces Completion of P


Post# of 370
Posted On: 11/03/2014 9:49:45 PM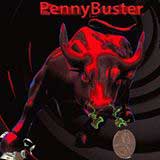 $PKGM Pocket Games, Inc. Announces Completion of PC Game Idol Hands.
$PKGM Prepares Title for Publisher
New York, NY / ACCESSWIRE / November 3, 2014 / Pocket Games, Inc. ($PKGM), a video game development and publishing company, today announced that it has completed work on its PC game title, Idol Hands, and is preparing to hand over the title to its publishing partner.
Idol Hands is a Strategy Game whereby the player takes the role of a God and gradually takes over a land, populates it with his people and builds farms, temples, workshops, garrisons and houses. Set in a fantastical tropical island world where the player has God-like powers over volcanoes, earthquakes and meteors as well as having the responsibility to make sure his people, the Furlings, grow and prosper when faced with evil Gods from other worlds.
Originally developed in partnership with Intel(TM) and distributed as an OEM title with Creative Labs(TM) Senz3D(TM), Pocket Games signed a contract to acquire the title from Fluid Games Ltd early in 2014 and has spent much of the year upgrading the play, removing the requirement for the motion technology and implementing a new interaction system.
Pocket Games, Inc. trades on the OTC Marketplace as a Fully Reporting Company and has 15,540,000 issued and outstanding shares, of which 7,240,000 are free trading. The Company trades under the symbol of PKGM.
CEO of Pocket Games, Inc., David Lovatt, speaking from the 2014 Golden Joystick Awards(TM) for the Video Games Industry in London recently, stated "We are proud to release Idol Hands as our first title. We intend to go to market on the largest PC download sites in existence today, putting the title in front of an audience of millions of users." He continued, "We will be announcing our publishing partner and release date soon. Shareholders and game players alike will be incredibly excited by the opportunity this new relationship holds."
While the price for the game has not been set, it is a premium title, which typically commands a retail price of approximately $20.00 per unit. The quality of the design, the gameplay and of the artwork certainly calls for a price point that implies huge revenue possibilities from the game's sales.
A short video of the game can be found at the Company's website as well as artwork available for download -
http://www.pocketgamesinc.com/
Contact invest@pocketgamesinc.com for more information
About Pocket Games, Inc.
Pocket Games, Inc. is a video games development and publishing Company. It is fully reporting and is listed on the OTC Market under the symbol (PKGM). Formed in 2013, the Company has developed games for third parties and has acquired video game IP since its inception and plans to go to market either via third party publishers or via self-publication.
Forward-Looking Statements
This press release may contain forward-looking statements, including information about management's view of Pocket Games, Inc.'s future expectations, plans and prospects. In particular, when used in the preceding discussion, the words "believes," "expects," "intends," "plans," "anticipates," or "may," and similar conditional expressions are intended to identify forward-looking statements. Any statements made in this news release other than those of historical fact, about an action, event or development, are forward-looking statements. These statements involve known and unknown risks, uncertainties and other factors, which may cause the results of Pocket Games, its subsidiaries and concepts to be materially different than those expressed or implied in such statements. Unknown or unpredictable factors also could have material adverse effects on Pocket Games' future results. The forward-looking statements included in this press release are made only as of the date hereof. Pocket Games cannot guarantee future results, levels of activity, performance or achievements. Accordingly, you should not place undue reliance on these forward-looking statements. Finally, Pocket Games undertakes no obligation to update these statements after the date of this release, except as required by law, and also takes no obligation to update or correct information prepared by third parties that are not paid for by Pocket Games.
CONTACT:
Pocket Games, Inc.
invest@pocketgamesinc.com
Web:
http://www.pocketgamesinc.com/
SOURCE: Pocket Games, Inc.
disclaimer:
http://alturl.com/wysjh

(0)

(0)
---