BEWARE: "Observations about GEGI...


Post# of 45
Posted On: 11/01/2014 9:27:07 PM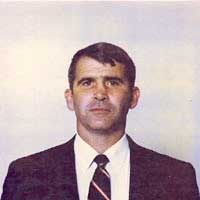 BEWARE: "
Observations about GEGI...
I'm sure there is a mine and Purdon and Makmann are probably promising them the world with all kinds of millions in financing etc. Enough that they can PR "validating" news to get the PPS up. Meanwhile they'll just dump their shares, make their money and never honor their funding agreements to the unsuspecting mine owner/s. That seems to be the case with Emerald Med Farms.
Amato seems to have been promised the world to go into that venture and now he's stuck with a huge mortgage and funding that will never arrive because his purpose has already been served.
Now here we are with the usual insiders and the usual first movers on the stock doing the rinse and repeat. Bringing GEGI back into play under some new incarnation, as you said with QED-N many times. I wonder what business QED-N will be in next year when the dust settles?
With regard to
GEGI's CEO, Ray Purdon, and his securities suspension in the state of Washington, it doesn't matter what was overturned or who won what in the end. In the legal disclosure of GEGI's last 10Q it asks under question number 4 if anyone has ever been TEMPORARILY suspended in any state regarding securities and Mr. Ray answered "NONE" when in fact he was.
Even if that suspension was overturned at some point, he was atleast temporarily suspended in 2011 in the state of Washington.
Which means the CEO of GEGI just lied this month on his quarterly report.
Even if this wasn't a POS, about to be, mining play, I wouldn't touch this thing for a second when the CEO is lying already on his 10Q's and having his attorney issue fraudulent opinion letters.
I may pop in from time to time and share more thoughts. There could be many others popping in and sharing their thoughts as well. We'll see. smile

"
Quote from Ihub User JAYLIN. More here on these links:

(0)

(0)
---