New wave SDIG .52 dollars coming on this 6million


Post# of 606
Posted On: 10/29/2014 3:15:55 PM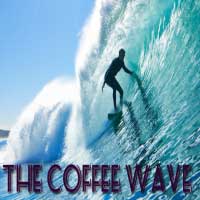 New wave SDIG .52 dollars coming on this 6million float
Hello Waveriders,
Today we are introducing the next generation of digital music fun. StationDigital is starting this year well funded to become the first internet store that has rewards points just for listening and sharing the company.
The company is enticing the customers to take free products by frequenting the site and sharing this on your favorite social media to friends and family.
I have taken a long look at the brand new company as they reversed merged this summer. They have secured the funding and are just starting the process of huge growth onto the Internet streaming radio favorites. This is truly a very small float, with a reported 6 million shares on the market in the O/S. The total shares issued is 82 million at this time. They have established lines of credit and are starting the marketing process.
We truly are the first Wave of investors to look at this brand new company.
I look for a huge growth and a company we can actually take ownership pride in sharing are long term growth.
Below I have included links and what I see as the information we need to research for long term buys.
Please send me your thoughts on the company and what you like best.
http://www.stationdigital.com/
10q description below:
StationDigital is the first truly next generation digital media broadcast platform. StationDigital's primary identity, as of 2014, is as a sophisticated pure play music discovery Internet radio service, offering a competitive, state of the art product to capture market share in the Internet radio space, and one with a unique, industry first value proposition: the StationDigital Listener Rewards Program, where all of our registered users earn listener rewards points every time they listen to StationDigital, either on the web or through any of our mobile apps, and for every time they share StationDigital with friends through social media, thus directly incentivizing our users for playing an active and ongoing part in the organic growth of our customer base and our brand. StationDigital rewards points can then be redeemed right inside our apps through the StationDigital online superstore for a wide variety of both physical and digital merchandise which is designed to appeal to users of all kinds.
StationDigital is also guided by a much more ambitious vision: to be the first free Internet radio platform to evolve into a comprehensive digital media broadcast platform, available on any device, anywhere, anytime. To that end, StationDigital intends to steadily add music videos, movies, television programming, specialty programming and video games to our platform of digital media and entertainment which will be available to our users at all times. We intend for our user rewards program to extend to each additional digital media offering on the StationDigital platform.
StationDigital Corporation (OTCQB: SDIG)
Highland Park Two
5700 Oakland Ave, #200
St. Louis, MO 63110
Share Price $0.40
Volume 8.05k
Shares Outstanding 82,341,826
Market Cap $32.94m
52 Week High $1.13
52 Week Low $0.19
as of 10/24/2014
Overview
.StationDigital is a free music streaming, live station and
recommendation service. Our playlists are made by music experts,
the service recommends various playlists based on search and user
activity. StationDigital offers playlists for the top artists and over 20mm
songs. Users can vote songs up or down, and the service will adapt
to the user's personal music preferences. Users can find playlists and
stations not just based on artists, songs, or genres, but also based on
themes, interests, location and eras. StationDigital is headquartered
in St. Louis, Missouri.
Management Team
Lou Rossi
Chief Executive Officer and Chairman
Terrance Taylor
CFO and Controller
Edward Storm
Chief Operating Officer
Lucky Romero
Vice President, Business Development
SDIG
StationDigital Corporation
http://www.otcmarkets.com/stock/SDIG/profile
News & Analysis
Publish Date Headline Source
Sep 30, 2014 StationDigital Corporation Becomes a Member of the Collaborative Open Innovation ng Connect Program PR NEWSWIRE
Sep 29, 2014 StationDigital's Chairman and CEO Featured on Fox Business and Bloomberg PR NEWSWIRE
Sep 22, 2014 Consumers Enjoy Personalized Music and Video Content through Digital Media Discovery and Recommendation Platform StationDigital PR NEWSWIRE
Sep 11, 2014 StationDigital Corporation Secures DTC Eligibility - Investors Can Trade SDIG at Accelerated Pace PR NEWSWIRE
Sep 10, 2014 StationDigital Corporation is Going "Old School" at Florida State University - Title Sponsor of Three-Day Old School Charity and Football Support Event PR NEWSWIRE
Sep 2, 2014 StationDigital Corporation Appoints Industry Veteran Steve Marr to CFO PR NEWSWIRE
Aug 21, 2014 StationDigital Corporation Announces 17.6471 to 1 Forward Stock Split PR NEWSWIRE
Aug 11, 2014 StationDigital Corporation Approved for Name Change and New Ticker by FINRA PR NEWSWIRE
SEC Filings
Form Type Received Period Ending Size Report
8-K Sept 4, 2014 Sept 2, 2014 24.7 KB PDF RTF HTML XLS
8-K Aug 27, 2014 Aug 22, 2014 14.1 KB PDF RTF HTML XLS
10-Q/A Aug 20, 2014 Jun 30, 2014 1.1 MB PDF RTF HTML XLS
D Aug 20, 2014
8.5 KB PDF RTF HTML
10-Q Aug 14, 2014 Jun 30, 2014 397.1 KB PDF RTF HTML XLS
SDIG Security Details
Share Structure
Market Value1 $32,936,730 a/o Oct 24, 2014
Shares Outstanding 82,341,826 a/o Sep 12, 2014
Float 6,000,000 a/o Jun 02, 2014
Authorized Shares 500,000,000 a/o Jun 02, 2014
Par Value 0.001
Shareholders
Shareholders of Record 52 a/o Jun 02, 2014
Corporate Actions
Ex. Date Record Date Pay Date
Dividend (0.00) Aug 25, 2014 Aug 21, 2014 Aug 22, 2014
Security Notes
Capital Change=shs increased by 17.6471 for 1 split. Ex-date=08/25/2014. Rec date=08/21/2014. Pay date=08/22/2014.
Short Selling Data
Short Interest 0 (-100%)
Oct 15, 2014
Significant Failures to Deliver No
Transfer Agent(s)
West Coast Stock Transfer Inc. - Transfer Agent - OTCMarkets.com
David Pecoraro
814-418-6648
davidpecoraro@rocketmail.com
OTC Markets | Official site of the OTCQX, OTCQB and OTC Pink Marketplaces featuring Free Stock &...
Get Current OTC Quote, Trade and Company Information for OTCQX, OTCQB, OTCBB,OTC Pink, Grey Market and penny stock Securities.
View on www.otcmarkets.com
Preview by Yahoo
http://www.stationdigital.com/
Listen to Free Streaming Music Only on Station Digital
Listen to free Streaming Music Video Radio Online on stationdigital.com. Music Player Search, Play & Share Latest Streaming Music Playlists for Free on Online Strea...
View on www.stationdigital...
Preview by Yahoo
__._,_.___
Posted by: David Pecoraro <davidpecoraro@rocketmail.com>
Reply via web post • Reply to sender • Reply to group • Start a New Topic • Messages in this topic (1)
VISIT YOUR GROUP
• Privacy • Unsubscribe • Terms of Use
Listen to Free Streaming Music Only on Station Digital
Listen to free Streaming Music Video Radio Online on stationdigital.com. Music Player Search, Play & Share Latest Streaming Music Playlists for Free on Online Streaming Music Radio Station
STATIONDIGITAL.COM|BY BEAS

(0)

(0)
---