PM & E, Inc has a wholly owned subsidiary. SUNCE


Post# of 7
Posted On: 10/25/2014 4:02:38 PM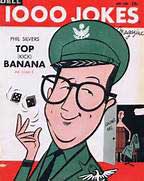 PM & E, Inc has a wholly owned subsidiary.
SUNCETIX, INC. that has been founded as a Canadian corporation to engage in the design,
development, and implementation of solar power technologies (Modular Photovoltaic System, or
MPVS), for which the Company owns proprietary technology.
Once commercialized, the technology will be able to deliver solar derived energy at a cost below
that of today's prevailing utility prices SUNCETIX aims to do this by integrating the most modern
advances in tracking and concentration of solar rays, and supporting these functionalities with an inventive cooling system. Through simultaneously employing all 3 of these innovations in a novel
and extremely cost effective manner, the SUNCETIX system has the potential to produce power
at prices below the $1/Watt ($USD) benchmark. This is considerably more economical than
producing energy using flat panel technology – the process that is currently dominating most of
the Photovoltaic (PV) space.

(0)

(0)
---