NSAV golden chart breakout news ahead. Net Sav


Post# of 606
Posted On: 09/05/2014 3:08:32 PM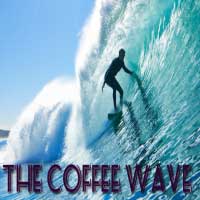 NSAV golden chart breakout news ahead.
Net Savings Link Announces Additions to Its Management Team and Is Providing Commentary in Addressing Share Structure Feedback From Shareholders
Sep 05, 2014 (ACCESSWIRE via COMTEX) -- Net Savings Link Announces an updated management team featuring a customer and shareholder awareness/relations manager, and a Vice President of Marketing and Latin American Markets. Management is also providing commentary in addressing share structure feedback from shareholders
PORT JEFFERSON, NY / ACCESSWIRE / September 5, 2014 / Net Savings Link, Inc. (OTC: Pink: NSAV) (PINKSHEETS: NSAV) today announced significant additions to its Corporate Management Team that will expand upon the vision of the intermediate and long-term corporate objectives that are being targeted by NSAV and Global Distribution Corp. This new management team will build on the current management's objectives and expectations of a strong future for NSAV and Global Distribution Corp.
NSAV is pleased to announce the appointment of Mr. David Pecoraro as our new Shareholder Relations Manager. David is a 52 year old entrepreneur who has operated a comprehensive social media newsletter that tracks and follows trends of long term investment activity in various financial venues. Mr. Pecoraro's detailed business tenure also features him as a principal in a high value product transportation business. He also held senior management positions with top firms such as Durkee/French's, whereby he assisted in distribution growth, and developed new retail outlets and corporate accounts for the firm. Steven Baritz, thePresident/CEO of NSAV and Global Distribution commented, "David has significant experience in the public entity arena, and is eminently qualified to address shareholder's feedback on multiple levels." NSAV shareholders can contact David at Davidpecoraro@rocketmail.com, or by phone at 814-418-6648.
NSAV is also pleased to formally announce the appointment of Ms. Linda Garbi as the Vice President of Marketing and Latin American Markets. Ms. Garbi comes heavily credentialed, with dual MBA's in business and economics from Toulouse School of Economics, and Florida International University. She's heldsenior management positions with several Fortune 500 Companies since 2006. Ms. Garbi brings an international flair, as she is fluent in English, Spanish, and French. Steven Baritz, the President/CEO of NSAV and Global Distribution commented, "We are privileged to have acquired someone of Ms. Garbi's stature and experience, and we look forward to her growth within our organizations, and her ability to extend our outreach to the Latin American marketplace in the future."
In addressing the share structure of the firm, Mr. Baritz commented, "The company will continue to do everything possible to continue working within the current share structure for as long as possible. Our intent is to continue to add value without the need for a reverse split of the common shares for as long as possible." Baritz continued, "We do not see a reverse split as a viable option for the company or shareholders at this time. We will work diligently with our current creditors toward developing a long term credit facility, along with our corporate goals of product revenue from our various product lines, such as our recently licensed brand of Nutra-Horizon nutraceuticals, etc. We only anticipate the need to change share structure in the event of the availability of more favorable credit terms, or for targeting multiple strategic acquisitions and exclusive, licensed, distribution rights, such as our recent Oglethorpe, ltd agreement that was detailed in a previous press release."
About Net Savings Link, Inc.
Net Savings Link, Inc. owns and operates a wholly owned subsidiary, Global Distribution Corporation, a distribution company that markets and distributesproducts in varying industries including the supplement, wellness and natural remedies markets. The company's website is active, but is still in the development stage. We expect major updates to the site within the next 30 days. People interested in learning more about Global Distribution should check back with the company at its website, www.Globaldistributioncorp.net.
DISCLAIMER: This Press Release may contain certain forward-looking statements within the meaning of the Private Securities Litigation Reform Act of 1995. The Company has tried, whenever possible, to identify these forward-looking statements using words such as "anticipates," "believes," "estimates," "expects," "plans," "intends," "potential" and similar expressions. These statements reflect the Company's current beliefs and are based upon information currently available to it. Accordingly, such forward-looking statements involve known and unknown risks, uncertainties and other factors which could cause the Company's actual results, performance or achievements to differ materially from those expressed in or implied by such statements. The Company undertakes no obligation to update or advise in the event of any change, addition or alteration to the information catered in this Press Release including such forward-looking statements.
Contact:
David Pecoraro
Email: DavidPecoraro@rocketmail.com
Tel : 814-418-6648
SOURCE: Net Savings Link, Inc.
http://www.accesswire.com/img.ashx?id=419958
Copyright 2014 ACCESSWIRE

(0)

(0)
---