MUST READ ON WATCH REPORT: WDKA, Panache Beverag


Post# of 64
Posted On: 11/20/2012 10:15:13 PM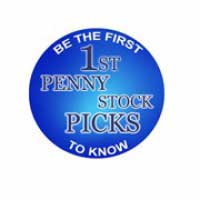 MUST READ ON WATCH REPORT: WDKA, Panache Beverage Inc. Some of you may remember the infamous ad that got national attention for their signature brand Wodka Vodka. (Source CNN) - A vodka brand that claimed to represent "Christmas quality" at "Hanukkah pricing" will take down a New York billboard carrying the controversial slogan in response to complaints that the sign is offensive and promotes negative stereotypes.
The ad was changed however this one came down as well. (Source CBSNewYork) — A vodka company known for its controversial advertising has removed a Bronx billboard after community outcry.
The company making "Wodka" vodka drew the ire of residents and Community Board 2, who complained about the billboard reading "Escort Quality, Hooker Pricing." The ad is meant to convey the company's message of a premium product at a discount price.
The ad, which appeared over the Bruckner Expressway was taken down Wednesday morning. The same billboard can still be seen along the West Side Highway in Harlem. It is not clear if that ad will come down also.
On a more serious note this company could be a REAL target for a buyout read on...
From the report below: WDKA's business model is to "build and exit" as the company already has demonstrated in its 2006 sale of its 42 BELOW vodka brand to Bacardi for  $91 million.
Source: Seeking Alpha
Diageo's $2.1 Billion Deal Signals More Consolidation On The Way
A week ago , spirit conglomerate Diageo (DEO) agreed to  buy a majority stake in United Spirits , India's largest spirit company. Diageo said it would end up with 53.4% in United Spirits for a price tag of $2.1 billion or 20x trailing EBITDA. This transaction continues the trend that began in the 1990's of the consolidation of the spirit industry. With the major spirit conglomerates largely using the "acquire to grow" business philosophy, more transactions are expected. Notably, Diageo is thirsty for more deals and already is in talks to buy leading tequila maker Jose Cuervo. The question now becomes who's next.
Panache Beverage (OTCQB: WDKA ) is a smaller company that's business model that fits the consolidation trend of the major spirit players. WDKA's business model is to "build and exit" as the company already has demonstrated in its 2006 sale of its 42 BELOW vodka brand to Bacardi for $91 million. Vodka represents over 25% of all spirits purchased in the U.S.
The company's expertise lies in the strategic development and aggressive early growth of its brands establishing its assets as viable and attractive acquisition candidates for the major global spirits companies. Panache's existing portfolio contains three brands: Wodka Vodka, Alchemia Infused Vodka and Alibi American Whiskey.
Zacks covers the stock and has a price target of $2.75 on the shares, plenty of upside from today's prices. In the report, Zachs is bullish on the company's three brands and says "Panache remains well positioned to achieve solid revenue growth and operating leverage as it builds its portfolio of successful brands to eventually sell to the big players in the acquire to grow spirits arena."
The company's most recent news centers are the expansion of distribution for its spirit brands. On May 9, Panache announced a deal to  enter Canada with Wodka Vodka and Alchemia Infused Vodka. On June 28, Panache announced that Wodka Vodka entered into a  major distribution deal in Australia . On July 30, Panache announced a Wodka Vodka  distribution deal into the state of Nevada. The growth rates for Panache have been impressive. In its last reported  quarterly results , Panache reported revenue growth of nearly 70% year/year.
Beam's (BEAM) brands include Jim Beam Bourbon, Maker's Mark Bourbon, Sauza Tequila, Pinnacle Vodka, Canadian Club Whiskey, Courvoisier Cognac, Teacher's Scotch Whiskey, Cruzan Rum, Hornitos Tequila, Knob Creek Bourbon, Laphroaig Scotch Whiskey, Kilbeggan Irish Whiskey, EFFEN Vodka, Pucker Flavored Vodka, Larios Gin, Whiskey DYC, DeKuyper Cordials, and Skinnygirl Cocktails. Beam is focused on delivering superior performance with its unique combination of scale with agility and a strategy of Creating Famous Brands, Building Winning Markets and Fueling Our Growth. Beam and its 3,200 passionate associates worldwide generated 2011 sales of $2.8 billion, volume of 34 million 9-liter cases and some of the industry's fastest growing innovations.
Beam has been widely mentioned as an M&A target ever since the breakup of Fortune Brands last year. In a  story last year just after the break up, Street analysts said that that with bourbon sales outpacing vodka in the U.S. as drinking at home increases, Beam's command of a third of the domestic market with Jim Beam and Maker's Mark may lure Pernod or Diageo said Davenport and Goldman Sachs. Separately, an analyst noted that Beam has "a very strong position in the U.S., which is the most profitable market, so it would be a very nice addition to one of the other global players."
In a story earlier this year in a  UK paper , there were rumors of a bid for Beam in the works in the $90/share range. Broker Liberum Capital said that Beam would be a good fit as Diageo is under exposed to brown spirits in the US. Furthermore, a multi-billion pound break-up bid for Beam could possibly be boss Paul Walsh's swansong, Liberum Capital noted.
Molson Coors Brewing Company (TAP) is one of the world's largest brewers. The company's operating segments include Canada, the United States, Central Europe, the United Kingdom, and Molson Coors International. The company has a diverse portfolio of owned and partner brands, including signature brands Coors Light, Molson Canadian, Staropramen and Carling.
The company has struggled and  analysts weren't too pleased with  TAP's acquisition of StarBev earlier this year for €2.65 billion ($3.54 billion). The purchase price represented a multiple of approximately 11x EBITDA. That fact, combined with the sluggish stock price, may provide an opportunity for a competitor to come in and make a bid. In fact, the stock was recently  mentioned as a takeover candidate . The mean  analyst target calls for upside of over 15% in the shares.
(OTCQB: WDKA ) security details: A/O 9-30-12:   26,392,674 Shares outstanding
Early alert VIP membership open enrollment, for cost please visit:  http://www.firstpennypicks.com/vip-membership/
The Team at FPP,
As always bringing you the best uncompensated micro-cap stocks ahead of the crowd!
Recent Winners: ATRN 3600% ,  AUCI 200%,  AXLX 300%, CMGO 900%, JNSH 250%, EGOC 300%, AMBS twitter VIP 750%, WTII 100%

(0)

(0)
---