I want to address the reason our


Post# of 45507
Posted On: 11/15/2012 3:41:43 PM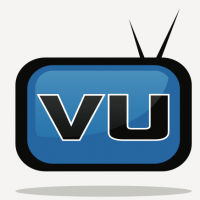 I want to address the reason our share price is currently down.  We released the best Q we ever have yesterday, so why are shares down?
There is a very simple reason which will fix itself shortly.  When people buy shares of ICPA in the open market, Market Makers will fill these buys based our the current market price. About 30-40 percent of the time the market maker does not have the shares yet that he sold you. He will go short and cover later.   They do this to maintain the market and they know they can cover later.
Also, when you look at a level 2 quote system there are 12 market makers.  And they put up Bids and Asks at every level. Right now half the market makers have no bids or asks.  (I will explain this in a second)
This is a report from November 13th just a few days ago.  You will see that they filled orders short about 1/3rd of the time.  This is normal business and it a way to support our market.
Total Trading Volume:  3,011,238
Daily Short Volume: 911501
Avg. Price of Shorts Today:  0.008
Short %: 30.27
Volume at Offer:  1965288
Buy%:  65.270
Volume at Bid:  1045950
Sell%: 34.730
Shares Crossed: 0.000
Cross%: 0.000
In the Q we stated the following....



On October 31, 2012 the Company's Board of Directors approved the amendment of the Company's Certificate of Incorporation to
change the Company's name to IC Punch Media, Inc. and to provide for a class of "blank check" preferred stock. The Company
is authorizing five hundered million (500,000,000) shares of preferred stock, par value $.000001.



When we do our name chance to reflect the new direction of the company, we will receive a new symbol and cusip number.  At that time everyone's shares sitting in brokerage houses will be automatically sent to our transfer agent and a new certificate with the new name and cusip number will be issued. We will then begin trading under the new symbol. The process takes about a day.
Until that happens market makers many step away from some of their support and fewer will sell shares short to fill buys with shares they do not have. That is what is happening right now.
This is the most recent report from today.  You can see the short position has dropped to 16%. So they are not filling orders short.
Total Trading Volume:  13788824
Daily Short Volume: 2329716
Avg. Price of Shorts Today:  0.006
Short %: 16.90
Volume at Offer:  2839810
Buy%:  20.600
Volume at Bid:  10949014
Sell%: 79.400
Shares Crossed: 0.000
Cross%: 0.000
So what has happened is the market makers that are short will want to buy back in cheap as they can knowing soon this current symbol will change and if they hold shares short on the last few days before the change over they can be stuck buying in at market.
If you have level 2 quote you can see this very clearly.
The good news is as soon as the name change, cusip change and symbol change happens this all will go back to normal and they will return to supporting the shares.  The process will take around 22 days.

(0)

(0)
---