Company Update Nov 09, 2012 OTC Disclosure News


Post# of 7
Posted On: 11/12/2012 12:25:38 PM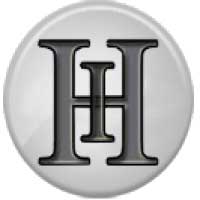 Company Update
Nov 09, 2012
OTC Disclosure & News Service
Toronto, ONT, Canada -
PM & E, Inc. is pleased to announce that it's wholly owned subsidiary Suncetix Inc. is preparing to file two new additional patents to cover improvements to its modular PV system MPVS 1.
Among the many improvements are:
a. COST
The approach includes system design to reduce required tracking accuracy, as well as refined mechanical engineering of the tracker. For gen-2 of the product, mechanics will be replaced by cheaper and more reliable optics. The optics costs involve developing techniques for inexpensive, robust fabrication of what may be in some designs sophisticated optical surfaces. Increased system efficiency and productivity decreases the cost as well.
b. SYSTEM-LEVEL DESIGN
New MPVS to be designed to reduce initial cost, with attention given to tolerance chains, automation, scalability, and assembly. The MPVS generation-2, will bring the $/W even lower, increasing productivity and lowering maintenance by applying innovative engineering ideas into practice in the new architecture enhancements and improvements. The MPVS generation-2 will have no moving parts, still benefiting from concentration, tracking and cooling altogether.
c. EFFICIENCY
Improved efficiency is a direct way to lower the cost of the system (thus $/kWh) and the area required to host the system; the area can have a significant effect for rooftop systems. Together with cost and reliability, efficiency must be addressed at the system level to reduce parasitic losses so that systems can realize its potential efficiencies. Cell performance will be considered in context of real-world operating conditions like spectral variations, flux non-uniformity, high temperature.
d. RELIABILITY
Reliability factors specific to MPVS include the high-flux, high-current, high-temperature operating environment encountered by the cells, weathering and other degradation of the optical elements, the bonding of concentrating optics to the solar cell, and the operation of tracker parts. For the reliability of the other system parts, existing silicon-cell based systems are a good platform for reliability field experience
Forward Looking Statements
This press release contains statements, which may constitute "forward-looking statements" within the meaning of the Securities Act of 1933 and the Securities Exchange Act of 1934, as amended by the Private Securities Litigation Reform Act. The Private Securities Litigation Reform Act of 1995 (PSLRA) implemented several significant substantive changes affecting certain cases brought under the federal securities laws, including changes related to pleading, discovery, liability, class representation and awards fees as of 1995. Those statements include statements regarding the intent, belief or current expectations of JBI, and members of its management as well as the assumptions on which such statements are based, including the expected timing of the Company's Form 10-K, execution of the proposed agreements described above and consummation of the transactions contemplated by such agreements. Prospective investors are cautioned that any such forward-looking statements are not guarantees of future performance and involve risks and uncertainties, and that actual results may differ materially from those contemplated by such forward-looking statements. Such risks include, but are not limited to: (1) JBI has a history of net losses, and may not be profitable in the future; (2) JBI may not be able to obtain necessary licenses, rights and permits required to develop or operate our Plastic2Oil business, and may encounter environmental or occupational, safety and health conditions or requirements that would adversely affect its business; and (3) JBI may experience delays in the commercial operations of its Plastic2Oil machines and there is no assurance that they can be operated profitably. For a more detailed discussion of such risks and other factors, see the Company's amended Annual Report on Form 10-K, filed on December 15, 2010, with the Securities and Exchange Commission, and its other SEC filings. The Company undertakes no obligation to update or revise forward-looking statements to reflect changed assumptions, the occurrence of unanticipated events or changes to future operating results.
Contact Info
Website: http://www.suncetix.com/
Phone: 647-761-3413
Email: info@suncetix.com
The above news release has been provided by the above company via the OTC Disclosure and News Service. Issuers of news releases and not OTC Markets Group Inc. are solely responsible for the accuracy of such news releases

(0)

(0)
---