$SANP WALTER MINERAL CLAIM!!! This highly pro


Post# of 107
Posted On: 11/02/2012 9:27:40 AM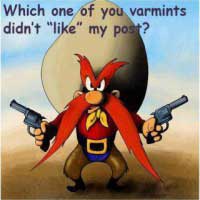 [b]$SANP WALTER MINERAL CLAIM!!![/b]
This highly promising two square-kilometer claim is strategically located less than one mile from the world-class Pueblo Viejo Gold Mine  operaed by Barrick Gold mine to the East and one mile to the Perilya Gold mine to the South West.  Due diligence leads Santo's team to believe that mineralized trends recently found by Barrick and Perilya likely extend onto the Walter claim. Pueblo Viejo is ranked in the top three gold reserves worldwide, into which Barrick has invested $3.5 Billion–the largest investment in the history of the Dominican State.  Barrick has publicly disclosed that the Pueblo Viejo Gold Mine has reserves of 23.7 million ounces of gold and 147.7 million ounces of silver.
Perilya has publicly disclosed that its Cerro de Maimon mine, another of Walter's nearest neighbors,  shows sampling results of 1.76g of gold per ton and 31.1g of silver per ton.  Brigus Gold and Falconado Estrata also have successful operations in the near vicinity.
Initial exploration work has been performed. A 2-D exploration campaign will provide data results for gold and other precious and base metals.  In addition, base maps, river and stream maps as well as geological charts have been prepared by the Spanish Geological and Mining Institute in the Dominican Republic are avasilable to Santo Mining.

(0)

(0)
---