$HPNN Hop-on Negotiations With OEMs Boosted by Chi


Post# of 113
Posted On: 07/07/2014 8:34:13 AM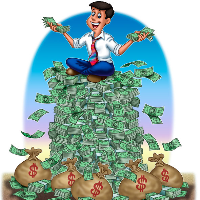 $HPNN Hop-on Negotiations With OEMs Boosted by Chinese Recognition of Android Patents
Hop-on Negotiations With OEMs Boosted by Chinese Recognition of Android Patents
TEMECULA, CA--(Marketwired - Jul 2, 2014) - Hop-on, Inc. (OTC Pink: HPNN) (PINKSHEETS: HPNN) operations in China have been boosted by the recent public acknowledgment by the Chinese government that patents owned by Microsoft are essential to devices using Android Operating System or Chrome. Hop-on is negotiating with OEMs of tablets, smartphones, televisions, set-top boxes, eReaders, portable navigation devices, and the like that can benefit from Hop-on's license agreement with Microsoft.
Hop-on has developed a standard program in which OEMs can take advantage of Hop-on's licenses to bring products into the US. There are hundreds of companies selling unlicensed products to Walmart, Costco, Target and other big box retailers. Essential patent holders have already worked to restrict imports from some OEMs that are in violation, but could find it much easier and effective to directly go after the US retail giants selling those unlicensed products.
With the cost of patent litigation skyrocketing into the many millions of dollars, Hop-on believes this program will save OEMs millions and avoid disruption of their current US sales. Hop-on will be able to quickly establish with Microsoft that royalties on imported products have been paid, allowing OEMs and their US retailers to avoid the risks of expensive and complicated litigation.
Peter Michaels, CEO of Hop-on, stated, "There are dozens of major OEMs selling unlicensed smartphones, tablets, eReaders, navigational devices, smart TVs and set top boxes into big box retailers that are violating Microsoft's patents on Android and Chrome. Essential patent holders have every right to seek legal recourse, and the US and European retailers are not immune. Those retailers are sitting on unlicensed products and receivables that can be subject to court orders to stop sales, have Customs prevent imports at the border, or even require the destruction of any products held."
The People's Republic of China Ministry of Commerce has issued Notice 24 of 2014 acknowledging Microsoft's ownership of patents covering many areas of the Android operating system, including exFAT, RDP, EAS, WiFi, and 3G/4G -related technologies. The Ministry of Commerce has acknowledged that those rights can be enforced in China. The original notice is available at
http://www.mofcom.gov.cn/article/difang/henan...7823.shtml
ABOUT HOP-ON, INC.
Hop-on, Inc. is a global OEM manufacturer of portable electronic devices, based in the United States. Over the past 20 years, Hop-on has successfully secured essential patents for mobile communications and computing technologies, and is respected for developing the world's first disposable cell phone. Hop-on's focus on smartphones and innovative mobile device applications is bringing cost friendly solutions to today's demanding world market. For more information, please visit www.hop-on.com
Safe Harbor
This press release contains forward looking statements pursuant to the "safe harbor" provisions of the Private Securities Litigation Reform Act of 1995. These statements include risks and uncertainties that may cause the company's plans to change and are in no way intended to guarantee that the company will be successful in executing its plans. Hop-on, Inc. common stock currently trades on the over-the-counter "Pink Sheets" under the symbol HPNN. This press release in no way constitutes any recommendation regarding the securities of HPNN or its affiliates. Any person reading this press release is advised that this release should be considered in the light of all facts and circumstances regarding the business and financial condition and prospects of HPNN, and no inference has been made that this release contains all such information.
Additional Information
For additional information, please contact
Peter Michaels
(949) 756-9008
Email contact@hop-on.com

(0)

(0)
---