Wednesday 6-25-2014 XG Technology Inc (XGTI) $XGTI


Post# of 30
Posted On: 06/25/2014 8:09:31 PM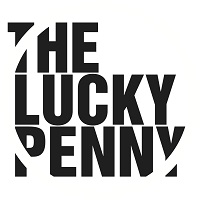 Wednesday 6-25-2014 XG Technology Inc (XGTI) $XGTI opened at 2.23 hitting the high price of 2.36 and a day low of 2.16 with a total volume of 1,553,267. XGTI had a previous close of 2.31 and has been seeing an average volume of 2,097,760.
Overall Average: 56% Buy
Recent stock forum discussions about XGTI
http://investorshangout.com/search?q=XGTI&amp...mp;yt0=Go!
xG Technology gets subcontractor position on USD497m Multiple-Award Contract
M2 - Wed Jun 25, 11:01AM CDT
xG Technology, Inc. (NASDAQ: XGTI) (NASDAQ: XGTIW) said it has been selected as a subcontractor to provide communications and network services to the US Army's Communications-Electronics Research, Development and Engineering Center (CERDEC) Space and Terrestrial Communications directorate (SandTCD). (full story)
Company News for June 25, 2014 - Corporate Summary
Zacks Equity Research - Zacks Investment Research - Wed Jun 25, 9:06AM CDT
Companies in the News are: WAG,MU,XGTI,RDEN (full story)
xG Technology, Inc. (XGTI) Soars: Stock Adds 24.8% in Session - Tale of the Tape
Zacks Equity Research - Zacks Investment Research - Wed Jun 25, 7:30AM CDT
xG Technology, Inc. (XGTI) was a big mover last session, as its shares rose nearly 25% on the day. (full story)
xG Technology wins multiple contracts worth USD497m from US Army
M2 - Wed Jun 25, 6:57AM CDT
xG Technology Inc (Nasdaq:XGTI) (Nasdaq:XGTIW), a developer of wireless communications and spectrum-sharing technologies, declared on Tuesday that it has been selected as a subcontractor, providing communications and network services to the US Army's Communications-Electronics Research, Development and Engineering Center (CERDEC) Space and Terrestrial Communications Directorate (S&TCD). (full story)
Most active Nasdaq-traded stocks
AP - Tue Jun 24, 12:17PM CDT
NEW YORK (AP) — A look at Nasdaq 10 most-active stocks at 1 p.m.: (full story)
Why xG Technology (XGTI) Stock Is Soaring Today
at The Street - Tue Jun 24, 11:18AM CDT
xG Technology (XGTI) stock is spiking on Tuesday after the company announced it had been awarded a subcontractor position from the U.S. Army. (full story)
xG Technology Awarded Subcontractor Position on $497 Million Multiple-Award Contract to Provide Communications and Networking Services to U.S. Army
PR Newswire - Tue Jun 24, 6:00AM CDT
xG Technology, Inc. ("xG" or the "Company&quot

(Nasdaq: XGTI, XGTIW), a developer of wireless communications and spectrum-sharing technologies, has announced that it has been selected as a subcontractor to provide communications and network services to the U.S. Army's Communications-Electronics Research, Development and Engineering Center (CERDEC) Space and Terrestrial Communications Directorate (S&TCD). xG Technology teamed with prime contractor Science Applications International Corporation ("SAIC&quot

(NYSE: SAIC) on this five-year period of performance (a thirty-six (36) month base and two (12) month options) multiple-award indefinite delivery/indefinite quantity (IDIQ) contract. The contract has a ceiling value of $497 million, represents new work, and expands xG Technology's presence in its cognitive radio market area. (full story)
xG Technology Announces Membership in the International Association of Emergency Managers
PR Newswire - Wed Jun 11, 6:00AM CDT
xG Technology, Inc. ("xG" or the "Company&quot

(Nasdaq: XGTI, XGTIW), a developer of wireless communications and spectrum sharing technologies, announced today that it has joined the International Association of Emergency Managers (IAEM). Founded in 1952 as The U.S. Civil Defense Council, IAEM is now the premier worldwide organization for emergency management professionals. (full story)
Top Gainers Technical Coverage -- Research on xG Technology, Cal Dive Intl., Prosensa Holding, and Gentherm
PR Newswire - Thu Jun 05, 7:10AM CDT
The US markets saw a positive sentiment on Wednesday, June 04, 2014, with the NASDAQ Composite closing at 4,251.64, up 0.41%, the Dow Jones Industrial Average ending the session at 16,737.53, up 0.09% and the S&P 500 edging 0.19% higher to finish the trading session at 1,927.88. During the session, Financials, Consumer Discretionary and Consumer Staples sectors ended in positive, while some negative momentum were observed in the Energy, Industrials and Telecommunication Services sectors. Investor-Edge has initiated coverage on the following equities: xG Technology Inc. (NASDAQ: XGTI), Cal Dive International Inc (NASDAQ: DVR), Prosensa Holding N.V. (NASDAQ: RNA) and Gentherm Incorporated (NASDAQ: THRM). Free technical research on XGTI, DVR, RNA and THRM can be downloaded upon signing up at: (full story)
xG Technology awarded new US patent for interference mitigation techniques
M2 - Fri May 30, 3:31AM CDT
xG Technology Inc (Nasdaq: XGTI), a developer of wireless communications and spectrum sharing technologies, announced on Thursday the award of a new patent for interference mitigation techniques. (full story)
xG Technology Announces Second New U.S. Patent Award This Week for Interference Mitigation Techniques
PR Newswire - Thu May 29, 6:00AM CDT
xG Technology, Inc. ("xG" or the "Company&quot

(Nasdaq: XGTI, XGTIW), a developer of wireless communications and spectrum sharing technologies, has announced that it has been awarded a new patent for interference mitigation techniques. This is the second new patent grant announced by xG Technology this week. On May 27, xG announced a cognitive radio patent award that enables enhanced interference mitigation for devices in shared spectrum. (full story)
Why xG Technology (XGTI) Stock Is Surging Today
at The Street - Tue May 27, 11:46AM CDT
xG Technology (XGTI) surged Tuesday after the wireless communications and spectrum sharing technologies developer announced it had received a crucial cognitive radio patent. (full story)
xG Technology Announces New Cognitive Radio Patent Award
PR Newswire - Tue May 27, 6:00AM CDT
xG Technology, Inc. ("xG" or the "Company&quot

(Nasdaq: XGTI, XGTIW), a developer of wireless communications and spectrum sharing technologies, has announced that it has been awarded an important cognitive radio patent. (full story)
xG Technology and Shoreline Energy International Limited Sign Letter of Intent to Explore Partnership and Deployment Opportunities in Africa
PR Newswire - Thu May 22, 6:00AM CDT
xG Technology, Inc. ("xG" or the "Company&quot

(Nasdaq: XGTI, XGTIW), a developer of mobile broadband network products and spectrum sharing technologies, today announced that it has signed a letter of intent with Shoreline Energy International Limited ("Shoreline&quot

to explore partnership and deployment opportunities for the xMax mobile broadband solution across a wide range of industries and countries throughout the sub-Sahara Africa region. (full story)
xG Technology gets Mexican patent
M2 - Fri May 16, 10:12AM CDT
xG Technology, Inc. (NASDAQ: XGTI) (NASDAQ: XGTIW) said it has been awarded an important telephony patent in Mexico. (full story)
xG Technology Announces New Mexican Patent Award
PR Newswire - Thu May 15, 3:31PM CDT
xG Technology, Inc. ("xG" or the "Company&quot

(Nasdaq: XGTI, XGTIW), a developer of wireless communications and spectrum sharing technologies, has announced that it has been awarded an important telephony patent in Mexico. (full story)
xG Technology Reports First Quarter 2014 Results
PR Newswire - Thu May 15, 3:05PM CDT
xG Technology, Inc. ("xG" or the "Company&quot

(Nasdaq: XGTI, XGTIW), a developer of wireless communications and spectrum sharing technologies, announced its results for the first quarter ended March 31, 2014. (full story)
Top Gainers on the Move -- Research on xG Technology, Uranium Energy, voxeljet, and VAALCO Energy
PR Newswire - Wed May 14, 11:23AM CDT
The US markets finished on a mixed note Tuesday, May 13, 2014, with the NASDAQ Composite closing at 4,130.17, down 0.33%, the Dow Jones Industrial Average ending the session at 16,715.44, up 0.12% and the S&P 500 finishing 0.04% higher at 1,897.45. During the trading session, six out of ten sectors finished on a positive note. A number of stocks saw large movements, including xG Technology Inc. (NASDAQ: XGTI), Uranium Energy Corp. (NYSE MKT: UEC), voxeljet A.G. (NYSE: VJET) and VAALCO Energy Inc. (NYSE: EGY). Free technical research on XGTI, UEC, VJET and EGY can be downloaded upon signing up at: (full story)

(0)

(0)
Vislink Technologies, Inc. (VISL) Stock Research Links



---