Wednesday 6-18-2014 Biocryst Pharmaceuticals


Post# of 22
Posted On: 06/18/2014 8:56:18 PM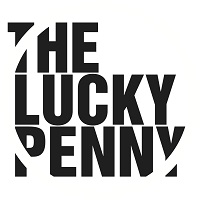 Wednesday 6-18-2014 Biocryst Pharmaceuticals (BCRX) $BCRX opened at 11.99 hitting the high price of 12.20 and a day low of 11.69 with a total volume of 2,158,300. BCRX had a previous close of 12.00 and has been seeing an average volume of 1,641,405.
Overall Average: 80% Buy
Recent stock forum discussions about BCRX
http://investorshangout.com/search?q=BCRX&amp...mp;yt0=Go!
Theravance, Inc. Appoints George B. Abercrombie as Senior Vice President, Corporate Partnerships, Commercial
Marketwire - Thu Jun 12, 4:15PM CDT
Theravance, Inc. (NASDAQ: THRX) ("Theravance&quot

, a royalty management company, today announced the appointment of George B. Abercrombie, Senior Vice President, Corporate Partnerships, Commercial. Mr. Abercrombie will report directly to Rick E Winningham, Chief Executive Officer and be responsible for working closely with Theravance's partners to achieve optimal results from the commercialization of the assets shared by the companies. In particular, Mr. Abercrombie will be focused on the global launches of RELVAR(R)/BREO(R) ELLIPTA(R) and ANORO(TM) ELLIPTA(R), and ongoing development activities with other respiratory programs partnered with Glaxo Group Limited (GSK). (full story)
BioCryst Pharmaceuticals Shares Up 13.0% Since SmarTrend's Buy Recommendation (BCRX)
Comtex SmarTrend(R) - Thu Jun 12, 9:33AM CDT
SmarTrend identified an Uptrend for BioCryst Pharmaceuticals (NASDAQ:BCRX) on May 27th, 2014 at $10.26. In approximately 2 weeks, BioCryst Pharmaceuticals has returned 13.02% as of today's recent price of $11.59. (full story)
BioCryst Pharmaceuticals concludes public offering of 11.5m common shares, including underwriters' option
M2 - Wed Jun 04, 3:25AM CDT
Drugs company BioCryst Pharmaceuticals (NasdaqGS:BCRX) revealed on Tuesday the completion of its public offering of 11,500,000 shares of its common stock. (full story)
BioCryst Announces Exercise of Over-Allotment Option and Completion of Public Offering
GlobeNewswire - Tue Jun 03, 9:40AM CDT
BioCryst Pharmaceuticals, Inc. (Nasdaq:BCRX) today announced the completion of an underwritten public offering of 11,500,000 shares of its common stock, including 1,500,000 shares sold pursuant to the full exercise of the underwriters' option to purchase additional shares. All of the shares were offered at a price to the public of $10.00 per share. The total gross proceeds from this offering to BioCryst, including the exercise of the option to purchase additional shares were $115 million, before deducting underwriting discounts and commissions and estimated offering expenses. BioCryst expects to use the net proceeds of this offering for general corporate purposes, including funding clinical development of BCX4161, the development of both second generation hereditary angioedema compounds, commercialization activities relating to peramivir and the advancement of other preclinical rare disease programs. (full story)
BioCryst to Present at Two Upcoming Investor Conferences
GlobeNewswire - Mon Jun 02, 12:05PM CDT
BioCryst Pharmaceuticals, Inc. (Nasdaq:BCRX) today announced that executives from BioCryst are scheduled to provide a corporate update regarding the Company's clinical programs at the following investor conferences: (full story)
This Week in Biotech: VIVUS Attracts Buyout Interest While BioCryst Wows Investors
Sean Williams, The Motley Fool - Motley Fool - Sat May 31, 10:25AM CDT
With the  SPDR S&P Biotech Index  up  18% over the trailing-12-month period , it's evident that investment dollars are willingly flowing into the biotech sector. Keeping that in mind, let's have a look at some of the rulings, studies, and... (full story)
Pre-clinical Trial Results, Expanded Studies, Preliminary Data Release, and Leadership Appointments - Analyst Notes on Alnylam, BioCryst, Puma Biotechnology, Intrexon and NW Bio
PR Newswire - Fri May 30, 4:40AM CDT
Today, Analysts Review released its analysts' notes regarding Alnylam Pharmaceuticals, Inc. (NASDAQ: ALNY), BioCryst Pharmaceuticals, Inc. (NASDAQ: BCRX), Puma Biotechnology, Inc. (NYSE: PBYI), Intrexon Corporation (NYSE: XON) and Northwest Biotherapeutics, Inc. (NASDAQ: NWBO). Private wealth members receive these notes ahead of publication. To reserve complementary membership, limited openings are available at:
http://www.analystsreview.com/3120-100free
. (full story)
3 Reasons Shire Could Keep Soaring
Leo Sun, The Motley Fool - Motley Fool - Thu May 29, 5:30PM CDT
Shares of Shire have rallied nearly 75% over the past 12 months, handily outperforming the broader market and many of the company's biopharmaceutical industry peers. Shire posted 18% revenue and 38% adjusted earnings growth last... (full story)
BioCryst Pharmaceuticals prices public offering at USD10.00 per share
M2 - Thu May 29, 3:01AM CDT
Drug company BioCryst Pharmaceuticals (NasdaqGS:BCRX) said on Wednesday that it has priced its public offering of 10,000,000 common shares at USD10.00 per share. (full story)
BioCryst Pharmaceuticals Prices Public Offering of Common Stock
GlobeNewswire - Wed May 28, 4:50PM CDT
BioCryst Pharmaceuticals, Inc. (Nasdaq:BCRX) today announced the pricing of an underwritten public offering of 10,000,000 shares of its common stock, offered at a price to the public of $10.00 per share. The gross proceeds from this offering to BioCryst are expected to be $100 million, before deducting underwriting discounts and commissions and estimated offering expenses payable by BioCryst. BioCryst has granted the underwriters a 30-day option to purchase up to an additional 1,500,000 shares of its common stock. The offering is expected to close on or about June 3, 2014, subject to customary closing conditions. BioCryst expects to use the net proceeds of this offering for general corporate purposes, including funding clinical development of BCX4161, the development of both second generation hereditary angioedema compounds, commercialization activities relating to peramivir and the advancement of other preclinical rare disease programs. (full story)
Better Buy: BioCryst vs. Dyax
Michael Douglass and David Williamson, The Motley Fool - Motley Fool - Wed May 28, 10:31AM CDT
Biocryst Pharmaceuticals  and  Dyax Corp.  both rose yesterday on good news from Biocryst's phase 2A trial for BCX4161, a drug designed to treat hereditary angioedema (also known as HAE). Patients treated with BCX4161 had a statistically... (full story)
BioCryst Pharmaceuticals (BCRX) Soars: Stock Adds 10.9% in Session - Tale of the Tape
Zacks Equity Research - Zacks Investment Research - Wed May 28, 8:18AM CDT
BioCryst Pharmaceuticals, Inc. (BCRX) was a big mover last session, as the company saw its shares rise by almost 11% on the day. (full story)
BioCryst to issue USD100m common stock in public offering
M2 - Wed May 28, 3:02AM CDT
Pharmaceutical company BioCryst Pharmaceuticals (NasdaqGS:BCRX) said on Tuesday that it plans to sell USD100m of its common stock in a public offering. (full story)
Why Dyax, Hillshire Brands, and Aeropostale Are Today's 3 Best Stocks
Sean Williams, The Motley Fool - Motley Fool - Tue May 27, 4:15PM CDT
On the heels of a long weekend in which we gave thanks to our fallen heroes, a trifecta of positive economic data again lifted the broad-based S&P 500 to a fresh closing high. Perhaps no piece of economic data stood out more than... (full story)
BioCryst Commences Public Offering of Common Stock
GlobeNewswire - Tue May 27, 3:01PM CDT
BioCryst Pharmaceuticals, Inc., (Nasdaq:BCRX) a pharmaceutical company focused on the development and commercialization of treatments for rare and infectious diseases, today announced that it is offering to sell $100 million of its common stock in an underwritten public offering. As part of this offering, BioCryst intends to grant the underwriters a 30-day option to purchase up to an additional $15 million of its common stock. (full story)
Why BioCryst Pharmaceuticals Inc. Shares Soared
Sean Williams, The Motley Fool - Motley Fool - Tue May 27, 1:30PM CDT
Although we don't believe in timing the market or panicking over market movements, we do like to keep an eye on big changes -- just in case they're material to our investing thesis. What: Shares of BioCryst Pharmaceuticals , a biotechnology... (full story)
BioCryst rises on midstage study results
AP - Tue May 27, 12:17PM CDT
NEW YORK (AP) — Shares of BioCryst Pharmaceuticals climbed Tuesday after the company reported successful clinical trial results for a drug designed to treat a rare condition called hereditary angioedema. (full story)
Why BioCryst Pharmaceuticals (BCRX) Stock Is Up Today
at The Street - Tue May 27, 10:18AM CDT
BioCryst Pharmaceuticals (BCRX) rose Tuesday after the company announced its experimental drug for treating a rare immune disorder was effective in decreasing the disease's attacks in a mid-stage trial. (full story)
Tuesday's Top Health Care Stories: BioCryst, Durata, Bristol-Myers Squibb, and Incyte
Leo Sun, The Motley Fool - Motley Fool - Tue May 27, 8:25AM CDT
Let's take a quick look at four stocks -- BioCryst , Durata Therapeutics , Bristol-Myers Squibb , and Incyte -- which could all make health care headlines this Tuesday morning. BioCryst surges on positive results for BCX4161 ... (full story)
Global T-Cell Leukemia Clinical Trials Report 2014: Espy the Major Universities / Institutes / Hospitals / Companies
M2 - Tue May 27, 5:34AM CDT
Research and Markets (http://www.researchandmarkets.com/research/9hxvjk/tcell_leukemia) has announced the addition of the "T-Cell Leukemia Global Clinical Trials Review, H1, 2014" report to their offering. T-Cell Leukemia Global Clinical Trials Review, H1, 2014" provides data on the T-Cell Leukemia clinical trial scenario. This report provides elemental information and data relating to the clinical trials on T-Cell Leukemia. It includes an overview of the trial numbers and their recruitment status as per the site of trial conduction across the globe. The databook offers a preliminary coverage of disease clinical trials by their phase, trial status, prominence of the sponsors and also provides briefing pertaining to the number of trials for the key drugs for treating T-Cell Leukemia. Scope - Data on the number of clinical trials conducted in North America, South and Central America, Europe, Middle-East and Africa and Asia-pacific and top five national contributions in each, along with the clinical trial scenario in BRIC nations - Clinical trial (complete and in progress) data by phase, trial status, subjects recruited and sponsor type - Listings of discontinued trials (suspended, withdrawn and terminated) Espy the commercial landscape of the major Universities / Institutes / Hospitals & Companies - Kirin Holdings Company, Limited - BioCryst Pharmaceuticals, Inc. - Celgene Corporation - Otsuka Holdings Co., Ltd. - Novartis AG - Mundipharma International Limited - GlaxoSmithKline plc - Angimmune LLC - National Cancer Institute - Fred Hutchinson Cancer Research Center - Ministry of Health, Labour and Welfare, Japan - University of Washington - Japan Clinical Oncology Group - Memorial Sloan Kettering Cancer Center - National Heart, Lung, and Blood Institute - The University of Texas M. D. Anderson Cancer Center - Washington University School of Medicine - Thomas Jefferson University For more information visit
http://www.researchandmarkets.com/research/9h...l_leukemia
(full story)

(0)

(0)
---