Thursday 6-12-2014 Dryships Inc


Post# of 56
Posted On: 06/12/2014 10:15:32 PM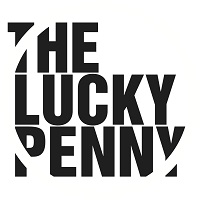 Thursday 6-12-2014 Dryships Inc (DRYS) $DRYS opened at 3.38 hitting the high price of 3.46 and a day low of 3.33 with a total volume of 7,144,464. DRYS had a previous close of 3.41 and has been seeing an average volume of 6,134,000.
Overall Average: 56% Buy
Recent stock forum discussions about DRYS
http://investorshangout.com/search?q=DRYS&amp...mp;yt0=Go!
DryShips Inc. Calmly Explains Why Shipping Rates Are About to Explode
Nickey Friedman, The Motley Fool - Motley Fool - Thu Jun 12, 1:30PM CDT
Source: DryShips. It's easy to get get bummed out daily by disappointing rates in the dry shipping industry. I'm guilty of it myself. While I don't always agree with the always-optimistic executives at DryShips , its latest earnings report and... (full story)
Diana Shipping's Greatest Fear May Now Be Inevitable
Nickey Friedman, The Motley Fool - Motley Fool - Wed Jun 11, 2:11PM CDT
Source:  Diana Shipping George Economou, Chairman and CEO of DryShips , stated on May 22, "We continue to expect a sustainable recovery in charter rates during the second half of 2014 and beyond." His short-term optimism seems to be shared by the... (full story)
3 Bullish Arguments for Nordic American Tankers
James Catlin, The Motley Fool - Motley Fool - Wed Jun 11, 10:06AM CDT
Nordic American Tankers has seen some choppy waters over the last few years through no fault of its own. Numerous factors have conspired against the shipping industry during that time, chief among them being an oversupply of vessels introduced into... (full story)
Record Attendance at Capital Link's 4th Posidonia Shipping Forum
Marketwire - Wed Jun 11, 8:47AM CDT
Last week Capital Link held its "4th Posidonia Investor & Analyst Shipping Forum" at the Astir Palace Hotel, in Athens Greece, with record attendance of 600+ delegates. The Forum attracted more than 600 listed and non-listed shipping company executives, investors, analysts, financiers, and other industry participants, active in the shipping markets, who came to Athens from abroad for the biannual Posidonia event, the largest shipping trade event in the world. (full story)
DryShips (DRYS) Jumps: Stock Adds 7.2% in Session - Tale of the Tape
Zacks Equity Research - Zacks Investment Research - Wed Jun 11, 8:46AM CDT
DryShips (DRYS) was a big mover last session, as the company saw its shares rise over 7% on the day. (full story)
Dow Notches All-Time High; DryShips Soars
John Divine, The Motley Fool - Motley Fool - Tue Jun 10, 5:58PM CDT
Edging higher for a fifth straight day, the Dow Jones Industrial Average notched a record closing high yet again on Tuesday. Flirting with breakeven levels for most of the day, the blue chip index didn't get much help from Walt Disney shares,... (full story)
Look for Shares of DryShips to Potentially Pullback after Yesterday's 7.17% Rise
Comtex SmarTrend(R) - Tue Jun 10, 5:26PM CDT
DryShips (NASDAQ

RYS) traded in a range yesterday that spanned from a low of $3.21 to a high of $3.47. Yesterday, the shares gained 7.2%, which took the trading range above the 3-day high of $3.25 on volume of 14.2 million shares. Often times after large one-day gains, short term traders will seek to take profits and, as such, investors should be cautious. (full story)
DryShips Set to Possibly Pullback After Yesterday's Rally of 7.17%
Comtex SmarTrend(R) - Tue Jun 10, 5:25PM CDT
DryShips (NASDAQ

RYS) traded in a range yesterday that spanned from a low of $3.21 to a high of $3.47. Yesterday, the shares gained 7.2%, which took the trading range above the 3-day high of $3.25 on volume of 14.2 million shares. Often times after large one-day gains, short term traders will seek to take profits and, as such, investors should be cautious. (full story)
DryShips Up 5.8%, Shares Break Through Resistance (DRYS)
Comtex SmarTrend(R) - Tue Jun 10, 11:39AM CDT
DryShips (NASDAQ

RYS) is one of today's best performing low-priced stocks, up 5.8% to $3.40 on 1.4x average daily volume. Thus far today, DryShips has traded 7.1 million shares, vs. average volume of 5.0 million shares per day. The stock has outperformed the Dow (5.8% to the Dow's -0.1%) and outperformed the S&P 500 (5.8% to the S&P's -0.2%) during today's trading. (full story)
A Boon for DryShips - Analyst Blog
Zacks Equity Research - Zacks Investment Research - Mon Jun 09, 3:37PM CDT
DryShips Inc. (DRYS) is gradually transforming itself into an ultra-deepwater drilling company rather than continuing as a simple drybulk cargo operator. (full story)
This Chart Tells You Which Dry Shipper Will Survive
Dan Newman, The Motley Fool - Motley Fool - Sun Jun 08, 1:05PM CDT
Those investing in dry shipping companies have been waiting, and waiting, and waiting for a turnaround in the shipping industry. The shipping headwinds have beaten back any substantial recovery, with a lack of shipping demand during the global... (full story)
DryShips Announces Ocean Rig Contract Developments
Marketwire - Thu Jun 05, 3:02PM CDT
DryShips Inc. (NASDAQ: DRYS) (the "Company" or "DryShips&quot

, a global provider of marine transportation services for drybulk and petroleum cargoes and through its majority owned subsidiary, Ocean Rig UDW Inc. ("Ocean Rig&quot

, of offshore deepwater drilling services, today announced that Ocean Rig has signed definitive documentation, following the previously announced contract award, for the 6 year contract for drilling operations offshore Angola for its ultra deepwater drillship the Ocean Rig Skyros, with Total E&P Angola Block 32. The contract is expected to commence in the third quarter of 2015 and has an estimated backlog of $1.3 billion. (full story)
Why DryShips (DRYS) Stock Continues To Climb Today
at The Street - Thu Jun 05, 11:19AM CDT
DryShips (DRYS) stock continues to gain after the company announced a new drilling contract yesterday. (full story)
Why SunPower, Smith & Nephew, and DryShips Jumped Today
Dan Caplinger, The Motley Fool - Motley Fool - Wed Jun 04, 7:04PM CDT
Wednesday left the stock market playing a waiting game, as important announcements later this week from the European Central Bank and the U.S. Labor Department have investors pondering what impact the current state of the global economy might have on... (full story)
Dow Rises; 1 Stock Paying a 25% Dividend Soared 7% Today
John Divine, The Motley Fool - Motley Fool - Wed Jun 04, 5:51PM CDT
Stocks returned to their winning ways on Wednesday, though the day's gains were anything but emphatic. Volume was light as investors bide their time for the most-anticipated economic data of the week, Friday's nonfarm-payroll employment report.... (full story)
Why DryShips (DRYS) Stock Is Up Today
at The Street - Wed Jun 04, 11:02AM CDT
DryShips (DRYS) stock is gaining Wednesday on the announcement its majority-owned subsidiary Ocean Rig had signed a drilling contract for one of its semi-submersible drilling rigs, the Eirik Raude. (full story)
All Aboard for the Upcoming Dry Shipping Rally? DryShips, Baltic Trading Limited, and Other Shippers
Nickey Friedman, The Motley Fool - Motley Fool - Wed Jun 04, 10:45AM CDT
Source:  DryShips A perfect storm may be brewing in the short term for dry shipping rates, and dry bulk companies stand to benefit. Although DryShips might have been wrong about the specifics, the Baltic and International Maritime Council... (full story)
Is the Dry Bulk Shipping Market on the Brink of a Rally? Diana Shipping Thinks So
Nickey Friedman, The Motley Fool - Motley Fool - Tue Jun 03, 2:25PM CDT
Source:  Diana Shipping According to Ziad Nakhleh, CFO of DryShips , "The bull market is just around the corner." It's DryShips' position that the global market for shipping rates is poised to escalate in 2014 and 2015. Diana Shipping appears... (full story)

(0)

(0)
---