Thursday 6-12-2014 Amarin Corporation


Post# of 45
Posted On: 06/12/2014 10:00:50 PM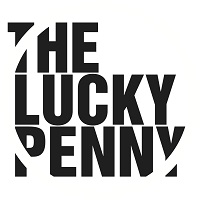 Thursday 6-12-2014 Amarin Corporation Plc (AMRN) $AMRN opened at 1.51 hitting the high price of 1.65 and a day low of 1.51 with a total volume of 3,263,319. AMRN had a previous close of 1.54 and has been seeing an average volume of 1,650,930.
Overall Average: 16% Sell
Recent stock forum discussions about AMRN
http://investorshangout.com/search?q=AMRN&amp...mp;yt0=Go!
Stock Watchout on Biotech Industry -- Research on Isis Pharma, Pharmacyclics, Amarin, and Prana Biotechnology
PR Newswire - Wed Jun 11, 6:10AM CDT
The US markets on Tuesday, June 10, 2014 ended on a mixed note as the Dow Jones Industrial Average finished at 16,945.92, up 0.02% and the NASDAQ Composite closed at 4,338.00, up 0.04%. The S&P 500 finished the session 0.02% lower at 1,950.79. During the trading session, four out of ten sectors finished on a higher note. The S&P 500 Health Care Sector Index ended the day at 692.83, up 0.21%, with the index advancing 3.66% in the last one month. Investor-Edge has initiated coverage on the following equities: Isis Pharmaceuticals Inc. (NASDAQ: ISIS), Pharmacyclics Inc. (NASDAQ: PCYC), Amarin Corp. PLC (NASDAQ: AMRN) and Prana Biotechnology Ltd (NASDAQ: PRAN). Free technical research on ISIS, PCYC, AMRN and PRAN can be downloaded upon signing up at: (full story)
Amarin Announces Publication of Case Study Results Describing Reductions in Multiple Lipid Parameters for Individual Hyperlipidemic Patients Switched to Vascepa(R)
Marketwire - Wed Jun 11, 6:00AM CDT
Amarin Corporation plc (NASDAQ: AMRN), a biopharmaceutical company focused on the commercialization and development of therapeutics to improve cardiovascular health, announced today the publication of a retrospective analysis of patient cases that examined the effect on lipid parameters in hyperlipidemic patients who were switched from Lovaza® (omega-3-acid ethyl esters) capsules, a mixture of omega fatty acids, to Vascepa® (icosapent ethyl) capsules, the only pure-EPA prescription omega-3 product, to potentially achieve better outcomes in triglyceride (TG) and low-density lipoprotein cholesterol (LDL-C) levels.1 During the studied period, most of the 14 patients switched to Vascepa experienced reductions in levels of triglyceride (TG), total cholesterol (TC), low-density lipoprotein cholesterol (LDL-C), and non-high-density lipoprotein cholesterol (non-HDL-C). (full story)
Amarin to Present at the Goldman Sachs 2014 Global Healthcare Conference
Marketwire - Thu Jun 05, 2:15AM CDT
Amarin Corporation plc (NASDAQ: AMRN), a biopharmaceutical company focused on the commercialization and development of therapeutics to improve cardiovascular health, announced today that John F. Thero, Amarin's President and Chief Executive Officer, is scheduled to present a general company update at the Goldman Sachs 2014 Global Healthcare Conference on Wednesday, June 11, 2014, at 3:20 p.m. PT. (full story)
Amarin to Present at the Jefferies 2014 Global Healthcare Conference
Marketwire - Thu May 29, 7:03AM CDT
Amarin Corporation plc (NASDAQ: AMRN), a biopharmaceutical company focused on the commercialization and development of therapeutics to improve cardiovascular health, announced today that John F. Thero, Amarin's President and Chief Executive Officer, is scheduled to present a general company update at the Jefferies 2014 Global Healthcare Conference on Thursday, June 5, 2014, at 8:00 a.m. ET. (full story)
High Triglyceridemia Therapeutics Pipeline Review 2014 - 16 Companies & 19 Drug Profiles
M2 - Tue May 20, 9:59AM CDT
Research and Markets (http://www.researchandmarkets.com/research/bkl7cl/high) has announced the addition of the "High Triglyceridemia - Pipeline Review, H1 2014" report to their offering. This report provides comprehensive information on the therapeutic development for High Triglyceridemia, complete with comparative analysis at various stages, therapeutics assessment by drug target, mechanism of action (MoA), route of administration (RoA) and molecule type, along with latest updates, and featured news and press releases. It also reviews key players involved in the therapeutic development for High Triglyceridemia and special features on late-stage and discontinued projects. The report enhances decision making capabilities and help to create effective counter strategies to gain competitive advantage. It strengthens R&D pipelines by identifying new targets and MOAs to produce first-in-class and best-in-class products. Companies Involved in Therapeutics Development - Tekmira Pharmaceuticals Corp. - Actavis plc - Isis Pharmaceuticals, Inc. - Novartis AG - Astellas Pharma Inc. - Amarin Corporation plc - Alnylam Pharmaceuticals, Inc. - Catabasis Pharmaceuticals, Inc. - Cardax Pharmaceuticals, Inc. - Essentialis, Inc. - Epax AS - Pharmena SA - FORMAC Pharmaceuticals N.V. - Omthera Pharmaceuticals, Inc. - Poxel SA - Acasti Pharma Inc. Drug Profiles - icosapent ethyl - omega-3-carboxylic acids - diazoxide CR - AKR-963 - TRIA-662 - ISIS-APOCIIIRx - NKPL-66 - pradigastat sodium - CAT-2003 - fenofibrate - bezafibrate ER - CDX-085 - CAT-2000 Series - AS-1708727 - MAT-9001 - Drug For Hypertriglyceridemia - ALN-ANG - Small Molecule Farnesoid X Receptor Agonist for Gastrointestinal, Metabolic and Cardiovascular Diseases - Peptides for Dyslipidemic and Vascular Disorders For more information visit
http://www.researchandmarkets.com/research/bkl7cl/high
(full story)
AstraZeneca's Fishy FDA Approval
Brian Orelli, The Motley Fool - Motley Fool - Mon May 19, 5:28PM CDT
The Food and Drug Administration recently approved AstraZeneca 's Epanova, adding it to the growing list of omega-3 fish oil drugs that includes GlaxoSmithKline 's Lovaza and Amarin 's Vascepa. In the following video, senior biotech... (full story)
Ligand-AstraZeneca Collaborate - Analyst Blog
Zacks Equity Research - Zacks Investment Research - Mon May 19, 5:00PM CDT
Ligand Pharmaceuticals Inc. (LGND) and AstraZeneca signed a licensing and research deal. (full story)
Technical Pulse on Active Equities -- Research on Amarin, Abbott Laboratories, Apple, and T-MobileUS
PR Newswire - Fri May 16, 9:23AM CDT
The trading session on Thursday, May 15, 2014 ended on a lower note as the Dow Jones Industrial Average finished at 16,446.81, down 1.01% and the NASDAQ Composite closed at 4,069.29, down 0.76%. The S&P 500 finished the day 0.94% lower at 1,870.85. The losses were broad based as nine out of ten sectors finished on a negative note. Investor-Edge looks at some of the equities which attracted the most attention and traded the most shares during the session. These include Amarin Corp. PLC (NASDAQ: AMRN), Abbott Laboratories (NYSE: ABT), Apple Inc. (NASDAQ: AAPL) and T-Mobile US Inc. (NYSE: TMUS). Free technical research on AMRN, ABT, AAPL and TMUS can be downloaded upon signing up at: (full story)
Why Amarin (AMRN) Stock Is Plummeting Today
at The Street - Thu May 15, 1:37PM CDT
Amarin (AMRN) is down big after announcing private exchange transaction of outstanding senior notes. (full story)
Why Amarin Corporation PLC Shares Tumbled
Sean Williams, The Motley Fool - Motley Fool - Thu May 15, 12:01PM CDT
Although we don't believe in timing the market or panicking over market movements, we do like to keep an eye on big changes -- just in case they're material to our investing thesis. What: Shares of Amarin , a biopharmaceutical company... (full story)
Amarin Down 8.6%, Shares Slide into the Red (AMRN)
Comtex SmarTrend(R) - Thu May 15, 10:09AM CDT
Amarin (NASDAQ:AMRN) is one of today's worst performing low-priced stocks, down 8.6% to $1.39 on 1.4x average daily volume. Thus far today, Amarin has traded 2.4 million shares, vs. average volume of 1.7 million shares per day. The stock has underperformed the Dow (-8.6% to the Dow's -0.9%) and underperformed the S&P 500 (-8.6% to the S&P's -1.0%) during today's trading. (full story)
Amarin Announces Private Exchange Transactions Regarding Outstanding Senior Exchangeable Notes
GlobeNewswire - Thu May 15, 5:19AM CDT
Amarin Corporation plc (Nasdaq:AMRN) ("Amarin&quot

, announced today that it and its wholly owned subsidiary, Corsicanto Limited, a private limited company incorporated under the laws of Ireland (the "Issuer&quot

, have entered into separate, privately negotiated exchange agreements with certain holders of its outstanding 3.50% Exchangeable Senior Notes due 2032 issued on January 9, 2012 (the "2012 Notes&quot

pursuant to which the Issuer will exchange $118.734 million in aggregate principal amount of the 2012 Notes for $118.734 million in aggregate principal amount of new 3.50% May 2014 Exchangeable Senior Notes due 2032 (the "2014 Notes&quot

. Following the closing of these transactions, $31.266 million in aggregate principal amount of the 2012 Notes will remain outstanding with terms unchanged. The 2014 Notes will be exchangeable into American Depositary Shares of Amarin ("ADSs&quot

at the option of the holders at an initial exchange rate of 384.6154 ADSs per $1,000 principal amount of 2014 Notes (equivalent to an initial exchange price of approximately $2.60 per ADS), subject to adjustment in certain circumstances. The exchange is expected to close on May 20, 2014, subject to customary closing conditions. (full story)
Downgrade Alert for Amarin (AMRN)
Comtex SmarTrend(R) - Mon May 12, 7:11AM CDT
Amarin (NASDAQ:AMRN) was downgraded from Buy to Neutral at Citigroup today. The stock closed yesterday at $1.51 on volume of 2.4 million shares, above average daily volume of 1.8 million. Amarin Corporation PLC is a clinical-stage biopharmaceutical company. The Company researches, develops, and commercializes drugs for the treatment of hypertriglyceridemia, central nervous system disorders, and cardiovascular diseases. (full story)
Health Care Stocks to Watch Today: Amarin Corporation plc, Jazz Pharmaceuticals, and Vanda Pharmaceu
George Budwell, The Motley Fool - Motley Fool - Fri May 09, 8:00AM CDT
Let's take a look at today's top stories in biotech and health care. Keep an eye out for Amarin ,  Jazz Pharmaceuticals and  Vanda Pharmaceuticals .   Amarin reports first-quarter earnings The much-maligned biotech Amarin reported... (full story)
Amarin Reports First Quarter 2014 Financial Results and Provides Update on Operations
GlobeNewswire - Fri May 09, 6:01AM CDT
Amarin Corporation plc (Nasdaq:AMRN), a biopharmaceutical company focused on the commercialization and development of therapeutics to improve cardiovascular health, today announced financial results for the quarter ended March 31, 2014, and provided an update on company operations. (full story)
Amarin to Report First Quarter 2014 Results and Host Conference Call on May 9, 2014
GlobeNewswire - Mon May 05, 8:41AM CDT
Amarin Corporation plc (Nasdaq:AMRN), a biopharmaceutical company focused on the commercialization and development of therapeutics to improve cardiovascular health, today announced that it will host a conference call with members of Amarin senior management to discuss the company's first quarter 2014 financial results and provide an operational update on Friday, May 9, at 8:00 a.m. ET. The conference call will follow the anticipated release of the company's first quarter 2014 financial results earlier that day. (full story)
Amarin Announces Presentation of New MARINE and ANCHOR Post-Hoc Analyses at National Lipid Association Annual Scientific Sessions Showing Vascepa(R) Significantly Reduced Apolipoprotein C-III Levels
GlobeNewswire - Fri May 02, 7:01AM CDT
Amarin Corporation plc (Nasdaq:AMRN), a biopharmaceutical company focused on the commercialization and development of therapeutics to improve cardiovascular health, announced today the presentation at the National Lipid Association Annual Scientific Sessions, of new post-hoc analyses of the MARINE and ANCHOR studies that showed the use of Vascepa (icosapent ethyl) capsules significantly reduced apolipoprotein C-III (ApoC-III) levels. ApoC-III is a small protein that resides on various lipoproteins, and is an important regulator of lipoprotein and triglyceride (TG) metabolism. This research is being presented today by Christie M. Ballantyne, M.D. from Baylor College of Medicine as part of a peer-reviewed poster session at the National Lipid Association Annual Scientific Sessions in Orlando, Florida. (full story)
Technical Roundup on Health Care Stocks -- Research on Amarin, United Therapeutics, Hologic, and NxStage Medical
PR Newswire - Fri Apr 25, 1:10PM CDT
On Thursday, April 24, 2014, the NASDAQ Composite ended at 4,148.34, up 0.52%, the Dow Jones Industrial Average finished the day flat at 16,501.65, and the S&P 500 closed at 1,878.61, up 0.17%. The gains were narrow based as four out of ten sectors ended the session in positive. The S&P 500 Health Care Sector Index ended the day at 668.80, down 0.20%, while the index has advanced 0.39% in the last one month. Investor-Edge has initiated coverage on the following equities: Amarin Corp. PLC (NASDAQ: AMRN), United Therapeutics Corp. (NASDAQ: UTHR), Hologic Inc. (NASDAQ: HOLX) and NxStage Medical Inc. (NASDAQ: NXTM). Free technical research on AMRN, UTHR, HOLX and NXTM can be downloaded upon signing up at: (full story)
The Supreme Court Will Decide the Fate of a Blockbuster
David Williamson and Michael Douglass, The Motley Fool - Motley Fool - Mon Apr 14, 5:30PM CDT
Recently, Teva Pharmaceuticals lost a patent lawsuit over its multiple sclerosis drug Copaxone, which makes up a crucial 40% of the company's income. However, the U.S. Supreme Court has announced that it will hear Teva's appeal of this Appeals... (full story)
Amarin Corp. and Kowa Pharmaceuticals to Begin Joint Vascepa Promotion in May
ACCESSWIRE - Fri Apr 11, 11:25AM CDT
Amarin Corp. PLC (NASDAQ:AMRN) stock volume was tepid Apr. 10, with just 1,595,690 shares, a third of its three-month average volume of 4,405,235 shares. (full story)

(0)

(0)
---