$PROW heating up Nice Share Structure and PR B


Post# of 73
Posted On: 06/11/2014 4:57:00 PM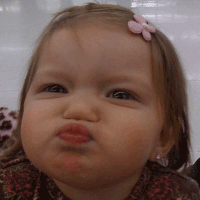 $PROW heating up
Nice Share Structure and PR Below.......
PROW Security Details
Share Structure
Market Value1 $797,157 a/o Jun 10, 2014
Shares Outstanding 61,319,793 a/o May 22, 2014
Float 44,949,477 a/o May 22, 2014
Authorized Shares 100,000,000 a/o May 22, 2014
http://www.otcmarkets.com/stock/PROW/news/Pro...19&b=y
Progress Watch Announces Intent to License Mobile Broadband Communications Platform
Jun 11, 2014
OTC Disclosure & News Service
-
Progress Watch Announces Intent to License Mobile Broadband Communications Platform
TAMPA, FLORIDA--(Marketwired - Jun 11, 2014) - Progress Watch Corporation (PINKSHEETS: PROW) today announced that its new Mobile Broadcasting Corp. subsidiary has reached an agreement in principle with Briken, LLC and its principal Kenneth D. Bland to license a mobile broadband communications platform that is planned to support mobile broadband streaming of video content over 4G LTE networks.
The technology to be licensed is the subject of two pending patent applications filed by Mr. Bland. The technology is believed to offer an improvement in delivery of video content over mobile broadband, including quality and length. The user applications are being configured for use on the iOS system for iPhones and the Android system for HTC and Samsung handsets, among others.
Jackson L. Morris, Chief Executive Officer of the Company, said, "The license of Briken's technology is consistent with the stated business direction we have previously announced for the Company. Mr. Bland has agreed to join the management of Mobile Broadcasting Corp. as a director and its chief executive officer, upon signing of the license agreement, which is expected within thirty days.
Mr. Bland stated: "An exclusive, perpetual license to Briken's mobile broadband communications platform is expected to receive patent protection under the two pending applications and should enable Mobile Broadcasting Corp. to compete favorably against existing and potential future competitors in delivery of streaming video over mobile broadband."
Briken has instructed its patent counsel to begin drafting a license agreement. The proposed terms to the exclusive, perpetual license, which include the issue of a majority of Mobile Broadcasting Corp.'s equity and a royalty to Briken, are subject to final negotiations.
The Company's name change to Mobile Broadcasting Holding, Inc. in Nevada was effective May 27, 2014. The Company will proceed with an application to FINRA for a market announcement of the name change. The Company is committed to keeping the investment community updated on the Company's activities and progress.
SAFE HARBOR AND INFORMATIONAL STATEMENT
This press release may contain forward-looking information within the meaning of Section 21E of the Securities Exchange Act of 1934, as amended (the Exchange Act), including all statements that are not statements of historical fact, regarding the intent, belief and expectations of the Company and its management with respect to, among other things: (i) the Company's financing plans; (ii) trends affecting the Company's financial condition or results of operations; (iii) the Company's growth strategy and operating strategy; and (iv) the declaration and payment of dividends. The words "may," "would," "will," "expect," "estimate," "anticipate," "believe," "intend" and similar expressions and variations thereof are intended to identify forward-looking statements. Investors are cautioned that any such forward-looking statements are not guarantees of future performance and involve risks and uncertainties, many of which are beyond the Company's ability to control, and that actual results may differ materially from those projected in the forward-looking statements as a result of various factors including the risk disclosed in the Company's reports filed with the SEC. The Company is not eligible to rely on the safe harbor provided by Section 21E(c) of the Exchange Act because it is not subject to filing periodic reports under Sections 13 or 15(d) of the Exchange Act.
Progress Watch Corporation
Jackson L. Morris
Chief Executive Officer
813-892-5969
jackson.morris@rule144solution.com

(0)

(0)
---