Monday 6-9-2014 Worldwide Internet (WNTR) $WNTR op


Post# of 152
Posted On: 06/09/2014 7:07:39 PM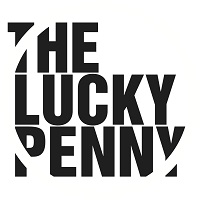 Monday 6-9-2014 Worldwide Internet (WNTR) $WNTR opened at 0.0048 hitting the high price of 0.0055 and a day low of 0.0045 with a total volume of 23,017,022. WNTR had a previous close of 0.0048 and has been seeing an average volume of 16,454,035.
Overall Average: 56% Sell
Recent stock forum discussions about WNTR
http://investorshangout.com/search?q=WNTR&amp...mp;yt0=Go!
Worldwide CEO Interviewed on Stock Traders Program
Marketwire - Fri Jun 06, 9:15AM CDT
Worldwide Internet, Inc. (OTC Pink: WNTR) (PINKSHEETS: WNTR) announced today an appearance of President and CEO Frank Kristan on TheStockGurus.com, a company that provides trading opportunities for its members. (full story)
Telemedcare Signs Marketing Agreement
Marketwire - Thu Jun 05, 2:07AM CDT
Worldwide Internet, Inc. (OTC Pink: WNTR) (PINKSHEETS: WNTR) ("Worldwide&quot

announced today that its portfolio company Telemedcare Inc., has signed a marketing and sales agreement with TeleMedCare LLC (www.telemedcare.us). (full story)
Hemp Market Watch Offering New Services
Marketwire - Fri May 30, 9:15AM CDT
Worldwide Internet, Inc. (OTC Pink: WNTR) (PINKSHEETS: WNTR) announced today that Hemp Market Watch has updated its web presence and is now providing additional services as an investor portal. (full story)
I-Texts Signs New Charity Organization
Marketwire - Wed May 28, 9:16AM CDT
Worldwide Internet, Inc. (OTC Pink: WNTR) (PINKSHEETS: WNTR) announced today that its portfolio company I-Texts, Inc. (www.i-texts.com) has signed a new charity to benefit from its programs. (full story)
Worldwide to Declare Dividend
Marketwire - Wed May 21, 9:15AM CDT
Worldwide Internet, Inc. (OTC Pink: WNTR) (PINKSHEETS: WNTR) announced today that it will pay a stock dividend of $0.01 per share, in the form of common shares of Green Company Holdings, Inc., to shareholders of record on June 30, 2014. (full story)
Worldwide Reports Record First Quarter Results
Marketwire - Thu May 15, 9:50AM CDT
Worldwide Internet, Inc. (OTC Pink: WNTR) (PINKSHEETS: WNTR) announced record results for the first quarter ending March 31, 2014. (full story)
WORLDWIDE REPORTS RECORD FIRST QUARTER RESULTS
eTeligis - Thu May 15, 9:35AM CDT
New York, New York, United States, via eTeligis Inc., 05/15/2014 - - Worldwide Internet, Inc. (OTC Pink: WNTR) (PINKSHEETS: WNTR) announced record results for the first quarter ending March 31, 2014. (full story)
Worldwide CEO Releases Shareholder Update
Marketwire - Fri May 09, 3:28PM CDT
Worldwide Internet, Inc. (OTC Pink: WNTR) (PINKSHEETS: WNTR), a company focused on making investments to diversify its business operations and holdings, released the following update for shareholders: (full story)
Worldwide Signs Letter of Intent With Elevated Acres
Marketwire - Wed May 07, 5:18AM CDT
Worldwide Internet, Inc. (OTC Pink: WNTR) (PINKSHEETS: WNTR) ("Worldwide&quot

announced today that it has signed a Letter of Intent with Elevated Acres LLC, based in Colorado, as a potential partner in The Green Fund (www.thegreenfund.us). (full story)
Worldwide Evaluating Media and Entertainment Opportunities
Marketwire - Fri May 02, 9:15AM CDT
Worldwide Internet, Inc. (OTC Pink: WNTR) (PINKSHEETS: WNTR) (the "Company&quot

announced today that it is evaluating opportunities to invest in companies that are involved in the media and entertainment industry. (full story)
Green Company Holdings Evaluating Land Acquisitions
Marketwire - Tue Apr 29, 9:15AM CDT
Worldwide Internet, Inc. (OTC Pink: WNTR) (PINKSHEETS: WNTR) ("Worldwide&quot

announced today that its portfolio company Green Company Holdings is currently evaluating land acquisitions with potential partners in The Green Fund (www.thegreenfund.us). (full story)

(0)

(0)
Worldwide Diversified Holdings Inc. (WNTR) Stock Research Links



---