Friday 6-6-2014 Beazer Homes USA (BZH) $BZH opened


Post# of 32
Posted On: 06/08/2014 9:54:25 PM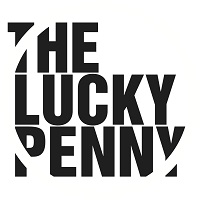 Friday 6-6-2014 Beazer Homes USA (BZH) $BZH opened at 18.88 hitting the high price of 19.26 and a day low of 18.87 with a total volume of 745,600. BZH had a previous close of 18.81 and has been seeing an average volume of 714,220.
Overall Average: 72% Sell
Recent stock forum discussions about BZH
http://investorshangout.com/search?q=BZH&...mp;yt0=Go!
Shares of BZH Down 11.9% Since Downtrend Call on Shares
Comtex SmarTrend(R) - Thu Jun 05, 10:41AM CDT
SmarTrend identified a Downtrend for Beazer Homes (NYSE:BZH) on March 11th, 2014 at $21.36. In approximately 3 months, Beazer Homes has returned 11.89% as of today's recent price of $18.82. (full story)
Beazer Homes to Host Its Red Door National Sales Event June 1st - 15th, 2014
Business Wire - Sat May 31, 5:30AM CDT
Beazer Homes, one of the nation's top 10 homebuilders, is offering spring incentives or savings opportunities to buyers through its Red Door Sales Event June 1st through June 15th. (full story)
Stock Market News for May 27, 2014 - Market News
Zacks Equity Research - Zacks Investment Research - Tue May 27, 9:06AM CDT
Benchmarks ended in the positive territory on Friday, following reports of a rise in new home sales (full story)
Housing Recovery Remains Stalled
at The Street - Mon May 19, 10:44AM CDT
Here are some trading guidelines on homebuilders after last week's reports on the housing market. (full story)
Post Earnings Update: Beazer Homes Has Sunk 5.8% Lower in Past 2 Weeks (BZH)
Comtex SmarTrend(R) - Mon May 19, 8:39AM CDT
18 days ago, on May 1st, 2014, Beazer Homes (NYSE:BZH) reported its earnings. Analysts, on average, expected a loss of $0.19 per share on sales of $293.8 million. Beazer Homes actually reported a loss of $0.29 per share on sales of $270.0 million, missing EPS estimates by $0.10 and missing revenue estimates by $23.8 million. Shares of Beazer Homes have slipped from $19.80 to $18.65, representing a loss of 5.8%, since the company reported earnings 18 days ago. (full story)
Beazer Homes Has Returned 12.8% Since SmarTrend Recommendation (BZH)
Comtex SmarTrend(R) - Fri May 16, 10:00AM CDT
SmarTrend identified a Downtrend for Beazer Homes (NYSE:BZH) on March 11th, 2014 at $21.36. In approximately 2 months, Beazer Homes has returned 12.78% as of today's recent price of $18.63. (full story)
Bear of the Day: Meritage Homes (MTH) - Bear of the Day
Kevin Cook - Zacks Investment Research - Wed May 14, 2:36AM CDT
Bear of the Day: Meritage Homes (MTH) - Bear of the Day (full story)
Household Durables Equities under the Scanner -- Research on Ryland, Beazer HomesUSA, iRobot, and Whirlpool
PR Newswire - Thu May 08, 7:04AM CDT
On Wednesday, May 07, 2014, the NASDAQ Composite ended at 4,067.67, down 0.32%, the Dow Jones Industrial Average finished the day 0.72% higher at 16,518.54, and the S&P 500 closed at 1,878.21, up 0.56%. The gains were broad based as eight out of ten sectors ended the session in positive. The S&P 500 Consumer Discretionary Sector Index ended the day at 501.82, down 0.18%, and the index has declined 0.17% in the last one month. Investor-Edge has initiated coverage on the following equities: The Ryland Group Inc. (NYSE: RYL), Beazer Homes USA Inc. (NYSE: BZH), iRobot Corporation (NASDAQ: IRBT) and Whirlpool Corporation (NYSE: WHR). Free technical research on RYL, BZH, IRBT and WHR can be downloaded upon signing up at: (full story)
Beazer Homes to Present at the J.P. Morgan Homebuilding and Building Products Conference on May 14, 2014
Business Wire - Wed May 07, 5:30AM CDT
Beazer Homes USA, Inc. (NYSE: BZH) (www.beazer.com) will present at the J.P. Morgan Homebuilding and Building Products Conference in New York, NY on Wednesday, May 14, 2014 at 8:45 am EDT. (full story)
Upgrade Alert for Beazer Homes (BZH)
Comtex SmarTrend(R) - Fri May 02, 7:06AM CDT
Beazer Homes (NYSE:BZH) was upgraded from Neutral to Buy at Compass Point today. The stock closed yesterday at $19.80 on volume of 1.2 million shares, above average daily volume of 749,000. Beazer Homes USA, Inc. designs, builds, and sells single family homes in the Southeast, Southwest, and South Central regions of the United States. The Company's homes are designed to appeal to entry-level and first move-up home buyers. (full story)
Beazer Homes takes a wintery 2Q blast, falls short
AP - Thu May 01, 8:20AM CDT
ATLANTA (AP) — Beazer Homes posted a larger-than expected loss for the second quarter as abysmal winter weather took its toll on new home orders and closings. (full story)
Beazer Homes Reports Second Quarter Fiscal 2014 Results; Affirms Expectation of Net Income for Fiscal 2014 and Increases Full Year Adjusted EBITDA Guidance
Business Wire - Thu May 01, 5:30AM CDT
Beazer Homes USA, Inc. (NYSE: BZH) (www.beazer.com) today announced its financial results for the quarter and six months ended March 31, 2014. (full story)
Beazer Homes Down 11.2% Since SmarTrend Downtrend Call (BZH)
Comtex SmarTrend(R) - Wed Apr 30, 5:05PM CDT
SmarTrend identified a Downtrend for Beazer Homes (NYSE:BZH) on March 11th, 2014 at $21.36. In approximately 2 months, Beazer Homes has returned 11.24% as of today's recent price of $18.96. (full story)
Why Earnings Season Could Be Great for Beazer Homes (BZH) - Tale of the Tape
Zacks Equity Research - Zacks Investment Research - Tue Apr 29, 7:30AM CDT
Beazer Homes (BZH) is poised to beat at earnings season. That is because Beazer Homes is seeing favorable earnings estimate revision activity as of late, which is generally a precursor to an earnings beat. (full story)
Why I'm Doubling Down My Bet on This Top Home Building Stock
Matt DiLallo, The Motley Fool - Motley Fool - Mon Apr 28, 12:00PM CDT
Toward the end of last year, my wife and I made the biggest financial decision of our lives. We decided to build a house. It wasn't a move either of us took lightly, but the research was compelling that building was better for us than buying an... (full story)
Stock Market News for April 25, 2014 - Market News
Zacks Equity Research - Zacks Investment Research - Fri Apr 25, 9:06AM CDT
Benchmarks ended mostly in the green on Thursday driven by encouraging corporate results and higher-than-expected economic numbers (full story)
Will Jacobs (JEC) Surprise This Earnings Season? - Analyst Blog
Zacks Equity Research - Zacks Investment Research - Thu Apr 24, 6:20PM CDT
Jacobs (JEC) is set to report second-quarter 2014 results on Apr 28, after the market closes. (full story)

(0)

(0)
Beazer Homes USA Inc. (BZH) Stock Research Links



---