$IGPK NEWS!! Integrated Cannabis Solutions, I


Post# of 370
Posted On: 05/07/2014 8:35:41 AM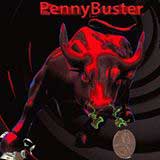 $IGPK NEWS!!
Integrated Cannabis Solutions, Inc. Announces Letter of Intent to Acquire iComply,
Today : Wednesday 7 May 2014
Integrated Cannabis Solutions, Inc. Announces Letter of Intent to Acquire iComply, LLC
BALTIMORE, MD--(Marketwired - May 7, 2014) - Integrated Cannabis Solutions, Inc. (OTC Pink: IGPK) (PINKSHEETS: IGPK) today announced it has entered into a Letter of Intent to acquire iComply, LLC, a business and compliance consulting services company to the medical and retail marijuana market.
iComply has a team of professionals with expertise in regulations, industry leading standards, and a focused commitment to the success of cannabis industrialism. The Company provides proprietary compliance solutions in the form of a checklist-format compliance manual, assessments, and in-house services. They provide onsite staff training for legally-recognized responsible vendor training programs which mitigate legal liability in the event of a rule violation by Colorado Licensees. iComply also offers representation and lobbying services for implementing regulations on behalf of industry and government worldwide. For more information, please visit
http://icomplycannabis.com
.
iComply was founded in 2010 by Mark Slaugh, a leader in the Southern Colorado cannabis industry. He served as the Colorado Springs Medical Cannabis Council (CSMCC) Industry Membership and Executive Director and as the Southern Colorado Regional Coordinator for the Campaign to Regulate Marijuana Like Alcohol (Amendment 64). Mr. Slaugh has also sat on three rule making panels for the Marijuana Enforcement Division promulgating rules for Administration, Enforcement, and Discipline as well as Taxation, and Edible Safety workgroups for the State of Colorado.
"iComply is a recognized leader in the cannabis industry. They have a dedicated team with vast expertise built on a foundation of responsibility, trust, and integrity. This acquisition will represent a major milestone for Integrated Cannabis Solutions and will solidify our mission to become a dominant leader in the emerging, complex, heavily regulated marijuana marketplace," stated Alphonse Rojas, CEO of Integrated Cannabis Solutions, Inc.
About Integrated Cannabis Solutions
Integrated Cannabis Solutions offers services geared toward reducing the risk, cost and complexity for responsible cannabis businesses. The Company provides consulting on compliance, operations, and business management, as well as the branding and marketing of the business. ICS simplifies regulatory requirements and provides training to help develop responsible staff members to understand and comply with developing medical cannabis commerce. Clients will become familiar with medical cannabis laws and Marijuana Enforcement Division (MED) regulations.
For more information on Integrated Cannabis Solutions, please visit
http://www.integratedcannabissolutions.com
.
Forward-Looking Statements - This press release contains "forward-looking statements" within the meaning of Section 27A of the Securities Act of 1933, as amended, and Section 21E of the Securities Exchange Act of 1934, as amended and such forward-looking statements are made pursuant to the safe harbor provisions of the Private Securities Litigation Reform Act of 1995. Such statements are subject to risks and uncertainties that could cause future results to differ materially from the forward-looking statements. You should consider these factors in evaluating the statements herein, and not rely on such statements. The forward-looking statements in this release are made as of the date hereof and Integrated Cannabis Solutions undertakes no obligation to update such statements.
CONTACT:
Integrated Cannabis Solutions, Inc.
702-324-3984

(0)

(0)
---