MWIP , MediSwipe Inc. our new feature dividend/S


Post# of 64
Posted On: 10/16/2012 10:20:03 AM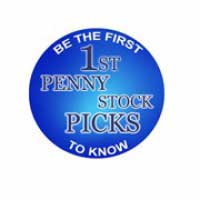 MWIP , MediSwipe Inc. our new feature dividend/Spin off of 800 commerce heading our way easy 10 bagger.
remember CMGO, with it's Audio Eye spin off. Same here huge growth potential
Our new feature alert has some real meat to sink your teeth into!
Everyone likes free shares and it looks like MWIP is getting very close to spinning off 800 commerce and giving current shareholders their much anticipated share dividend in that company. As more investors catch on to this Gem and word of the share dividend spreads, we could see a monster here.
IN DEPTH ANALYSIS: MediSwipe, INC. (OTCQB: MWIP)
Traders have been waiting for current information on this hot ticker and today they got what they wanted with the company's S-1 registration announcement. 800 Commerce will be spun off for the benefit of its shareholders. MediSwipe announced the divestiture last year and, after taking time to ensure full SEC compliance, is ready to bring this bonanza to its shareholders.
800 Commerce ( http://www.800Commerce.com ) provides white label mobile and payment solutions for business designed to drive return on investment for high-volume clients and/or customized branded advertisers. Their platform and tools are designed to enable large brands or anyone with substantial reach to utilize the mobile device as a new means to communicate. Communication might be in the form of an advertisement or offer, coupon or reminder message in voice or Short Message Service (SMS). The 800 Commerce platform can drive value and cost savings for companies large and small and the ability to drive relevant advertising messages to the right audience.
The Company has received the final legal opinion necessary and submitted the full document for filing this week. 800Commerce Inc. will become an independent and fully-reporting company listed on the Over-the-Counter Bulletin Board ("OTCBB").  The common stock of 800 Commerce will be distributed to MediSwipe shareholders upon obtaining an OTCBB listing. The record date for shareholders of MediSwipe shall be determined at some time in the near future as the Company continues through the registration process. "The Board believes that by separating MediSwipe into two focused and better understood companies, the opportunities for both the medical processing and finance business and the mobile marketing business of 800 Commerce will be substantially enhanced and create substantially more value than under the current structure," stated B. Michael Friedman, CEO of MediSwipe Inc. "
Operating separately will allow each company to benefit from greater strategic and managerial focus. The separation will enable the two businesses to compete more effectively in their respective markets and optimize their respective business goals as well as maintain capital requirements for both business models. We believe that our decision to separate our two businesses and to explore all available strategic alternatives with respect to the merchant processing and mobile marketing sectors business may truly result in increased value for our shareholders," further added Friedman.  The divestiture of 800 Commerce, with its separate board of directors and management team, will allow the management team at MediSwipe to persue their path into healthcare and telemedicine.
MediSwipe Inc. ( http://www.MediSwipe.com ) offers a full spectrum of secure and reliable transaction processing and security solutions for the medical and healthcare industries, using traditional, Internet Point-of-Sale (POS), e-commerce and mobile (wireless) payment solutions. The Company now also offers digitized personal health records in conjunction with Industry Alliance Partners. MediSwipe offers reliable merchant payment solutions and closed loop pre-paid stored value and loyalty cards as a unique cash alternative to these regulated and e-commerce businesses specializing within the healthcare sector.  Through their affiliate My800Doctor ( http://www.my800doctor.com ) and the proposed acquisition of SweetMD, MediSwipe has an eye on the future of medicine.
The treatment world they envision has digitized medical records, available to physicians immediately,  thereby reducing the redundancy in medical tests. Patients will have telecommunication consultations with a doctor, reducing the need for office visits. Patients will be able to choose appointment times with a physician, convenient to them and get SMS reminders as well.
How about financing plans for elective surgeries, dental work and treatments not covered with traditional health insurance. MediSwipe has created My800doctor with the investment of a few hundred thousand dollars while their competitors have needed upward of 9 figure investments. Imagine what these guys will do when that level of investment comes their way. While America debates the future of healthcare, MediSwipe is on the cutting edge, taking action, while the rest just talk.
We see MWIP  as being very undervalued at the current market cap.
Recent Winners: ATRN 3600% ,  AUCI 200%,  AXLX 300%, CMGO 900%, JNSH 250%, EGOC 300%, AMBS 220% VIP twitter only alert
Contact us: Info@FirstPennyPicks.com
FIRST PENNY PICKS DISCLAIMER

First Penny Picks Disclaimer is to be read and fully understood before using  FirstPennyPicks.COM , or Joining our First Penny Picks Group or Newsletter.
Please note that  FirstPennyPicks.COM employees are not registered as an Investment Adviser in any jurisdiction whatsoever. This advertisement is for entertainment purposes only and is not intended to be a recommendation to buy or sell securities in any of the profiled companies listed here. We do not hold positions in any of the stocks mentioned in this release.
First Penny Picks and Elite Traders Group LLC have formed a relationship with First Level Capital.
First Level Capital represents over 40 emerging growth companies that are OTC fully reporting. After extensive Due Diligence we have decided  to feature a select few (At our discretion) of these securities with a compensatory arrangement of fifteen hundred dollars $1500.00 per advertisement. We believe that First Level Capital's Investor Relation's goals are not synergistic with that of a "pump and dump" but to make accredited retail investors aware of emerging growth companies that are working hard on their business objectives. First Level Capital is one of only ten investor relations firms recommended by equisolve's clients. (read more)  http://www.equisolve.com/resources/investor-relations-firms
Our business objectives remain the same and we are still dedicated  to featuring only companies that have in our opinion strong growth potential.
Elite Traders group LLC has been compensated fifteen hundred dollars $1500.00 for advertising services of MWIP, MediSwipe Inc.
Elite Traders Group LLC majority owner holds 277k shares of MWIP, MediSwipe Inc.
READ OUR FULL DISCLAIMER AT  http://www.firstpennypicks.com/disclaimer/

(0)

(0)
---