***** $ IGPK MJ News Out ***** Integrate


Post# of 490
Posted On: 05/06/2014 5:40:42 AM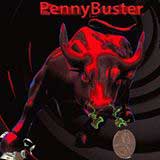 ***** $ IGPK MJ News Out *****
Integrated Cannabis Solutions, Inc. (OTC Pink: IGPK) (PINKSHEETS: IGPK) announced today that its core focus will be on providing regulatory assistance to new and existing legal cannabis businesses that are trying to navigate their way through this heavily regulated industry.
The legal marijuana industry has experienced explosive growth and five year projections according to a report from ArcView Market Research published in 2013 estimates the worth to be $10.2 billion. With growth comes opportunity and new businesses are launching at aggressive rates in an attempt to capitalize on the cannabis industry. The biggest challenges facing many of these new and existing companies are the vast regulatory and compliance issues. Integrated Cannabis Solutions will provide experts in Regulatory Affairs to educate, inform and assist clients to be successful in this industry.
Lawmakers in Colorado and Washington have recognized that legal marijuana can provide strong economic growth. The amount of tax revenue in Colorado on legal marijuana sales in the first two months of 2014 has been estimated at $6.17 million. In addition to economic growth, it has been reported that responsible cannabis businesses will decrease the illegal drug trafficking of marijuana. According to a 2012 study by the Mexican Institute of Competitiveness, legalization in Colorado will cost cartels $1.425 billion annually. While Washington state's legal market is burgeoning, the study says it would cost cartels $1.372 billion. The legalization in these two states would push the cartels' annual revenues down 20 to 30 percent, and cut revenue to the Sinaloa Cartel by 50 percent.
"We are excited by the enormous opportunity of this explosive industry. Our focus has been dictated by industry demand and a passion to assist public and private companies to become successful and compliant in the cannabis industry within the boundaries of the law," stated Alphonse Rojas, CEO of Integrated Cannabis Solutions, Inc.
About Integrated Cannabis Solutions
Integrated Cannabis Solutions offers services geared toward reducing the risk, cost and complexity for responsible cannabis businesses. The Company provides consulting on compliance, operations, and business management, as well as the branding and marketing of the business. ICS simplifies regulatory requirements and provides training to help develop responsible staff members to understand and comply with developing medical cannabis commerce. Clients will become familiar with medical cannabis laws and Marijuana Enforcement Division (MED) regulations.
For more information on Integrated Cannabis Solutions, please visit
http://www.integratedcannabissolutions.com
Forward-Looking Statements - This press release contains "forward-looking statements" within the meaning of Section 27A of the Securities Act of 1933, as amended, and Section 21E of the Securities Exchange Act of 1934, as amended and such forward-looking statements are made pursuant to the safe harbor provisions of the Private Securities Litigation Reform Act of 1995. Such statements are subject to risks and uncertainties that could cause future results to differ materially from the forward-looking statements. You should consider these factors in evaluating the statements herein, and not rely on such statements. The forward-looking statements in this release are made as of the date hereof and Integrated Cannabis Solutions undertakes no obligation to update such statements.
CONTACT:
Integrated Cannabis Solutions, Inc.
702-324-3984
disclaimer:
http://alturl.com/uduhq

(0)

(0)
---