$CHICF CHICF ChitrChatr – Is a New a Ne


Post# of 490
Posted On: 04/30/2014 6:39:39 AM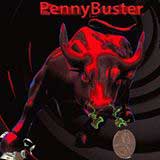 $CHICF




CHICF ChitrChatr – Is a New a Newly Listed Company. November 1, 2013 ChitrChatr Communications Inc. (http://www.chitrchatr.com)A world leader in developing and marketing Comprehensive Universal Unified Communications Platform (CUUCP)is pleased to announce it now trades in three major countries, Canada, Germany and USA. (See News Below)

ChitrChatr Communications Platform gives you Audio, Video, Conference calls, Multi protocol Chat services, Social Network Messaging, Texting/SMS, Internet Fax Services, and Email all rolled into one free messaging application.

ChitrChatr is a technology company that is developing a proprietary internet-based communications platform. The ChitrChatr Platform will be a common unified application that integrates virtually all methods of communications, including audio, video, conference calling, messaging, chat room, texting, fax, email and social networking services, into one easy to use platform.

The technology is based on VoIP and uses internet services and data transmission, rather than the public circuit-switched telephone networks of land lines, cellular networks and satellite service. The ChitrChatr Platform will be made available to end users as an app that can be accessed using a web browser, and optionally installed on various technology devices such as desktop and tablet computers, smart phones, mobile handheld devices and other dedicated hardware devices.

(0)

(0)
---