$STCC NEWS OUT!!! Sterling Consolidated Acq


Post# of 370
Posted On: 04/23/2014 8:54:49 AM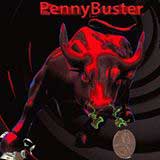 $STCC NEWS OUT!!!
Sterling Consolidated Acquires R.G. Sales
Sterling Consolidated Corp (QB) (OTCBB:STCC)
Sterling Consolidated Corp. (OTCBB:STCC) (the "Company&quot

, a leading supplier of hydraulic and pneumatic seals to the automotive and industrial marketplace, announces the acquisition of R.G. Sales Inc. West Alexander, PA. This is the Company's second acquisition as it continues its consolidation efforts.
Due to R.G. Sales Inc. average revenue of $827,000, over the last 3 fiscal years, the company expects to add incremental revenue of $0.7-$0.8 million in the next year from this acquisition.
R.G. Sales Inc. is a 20-year-old distributor of O-rings, retainer rings, lock nuts and springs to the oil and gas industry in western PA. The acquisition adds a strategic location to enhance the distribution network of Sterling Consolidated, which can now provide one day transit time from Maine to Florida and as far west as Illinois. The acquisition also provides the Company with additional expertise as management will remain for 2 years.
Darren DeRosa, Chief Executive Officer of Sterling Consolidated, commented, "The expansion into western PA allows us to increase our market share in the oil and gas sector. Many of these seals are sourced locally and it is advantageous to have a local footprint. This additional revenue should also improve our profit margins."
Mr. DeRosa further added, "We look forward to increasing shareholder value by continuing to execute our plan of strategic acquisitions."
About Sterling Consolidated Corp.
Sterling Consolidated Corp., through its wholly-owned subsidiary, Sterling Seal and Supply has been a leading supplier of hydraulic and pneumatic seals to the automotive and industrial marketplace for more than 40 years. Through a combination of leveraging its logistical expertise and sophisticated, experienced management, the company intends to be an active and strategic consolidator of small- and mid-sized businesses within the highly-fragmented, multi-billion dollar seal industry. Currently serving more than 3,000 customers, Sterling offers acquisition targets a unique growth opportunity and competitive advantage through logistical expertise, strong regional branding and industry-specific distribution centers.
Forward-looking Statements
This release contains statements that constitute forward-looking statements. These statements appear in a number of places in this release and include all statements that are not statements of historical fact regarding the intent, belief or current expectations of the Company, its directors or its officers with respect to, among other things: (i) the Company's financing plans; (ii) trends affecting the Company's financial condition or results of operations; (iii) the Company's growth strategy and operating strategy; and (iv) the declaration and payment of dividends. The words "may," "would," "will," "expect," "estimate," "anticipate," "believe," "intend," and similar expressions and variations thereof are intended to identify forward-looking statements. Investors are cautioned that any such forward-looking statements are not guarantees of future performance and involve risks and uncertainties, many of which are beyond the Company's ability to control, and that actual results may differ materially from those projected in the forward-looking statements as a result of various factors.
CONTACT: Communications Contacts:
Scott Chichester
Sterling Consolidated Corp.
Phone: 646-388-2495
Email: schichester@sterlingconsolidated.com
disclaimer:
http://alturl.com/p7d4r
Website:
http://www.sterlingconsolidated.com

(0)

(0)
---