TAGG APS E-Mail! AwesomePennyStoc


Post# of 38
Posted On: 10/06/2012 9:15:33 PM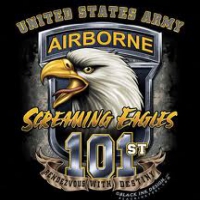 TAGG APS E-Mail!












6:58 PM (2 hours ago)
























Our New Pick is: 

TAGG
Hi Everyone,
TAGG delivered a stellar performance yesterday with gains topping 35% at the close. We had a hunch on Thursday night that  TAGG was going to continue soaring Friday and sure enough it did.
Today, we are issuing another alert to our valued members that  TAGG is getting ready to break its recent high of 18 cents and that it is probably the right time to consider buying it now to benefit from the ride up.
There is no doubt in our mind that TagLikeMe.com could impress our members with  potential gains of 1,000% or more!
At around 11 cents, we believe TAGG could deliver much  bigger gains!
Here's why:
#1- TagLikeMe Corp. is positioning itself at the forefront of the estimated $16.9 billion social media market with its new social search, save and share platform TagLikeMe.com. The revenue of the social network industry is predicted to reach $34 billion by 2016 according to Gartner Group.
#2- TagLikeMe Corp. recently announced that they received over 200,000 unique views to its new social website TagLikeMe.com in a trial lasting four weeks. The exceptional trial results are leading to comparisons between TagLikeMe.com and Pinterest (a rising social interest phenomenon).
Pinterest was launched around March 2010 and within 2 years reached a valuation of $1.5 billion.
If TagLikeMe's performance continues to be exceptional, its valuation could skyrocket 10x higher within the next few months!
#3- recent acquisitions in the Social Media space have  exceeded $3 billion in the last couple of years!
Just see the list below and you will understand why we are so excited about the profit opportunities with  TAGG :
- Facebook recently bought social network and photo sharing platform Instagram for a whooping $1 billion.
- Google bought Wildfire another firm in the social media industry for $450 million just a few weeks ago.
- Microsoft purchased Yammer an enterprise social network firm for $1.2 billion.
- Salesforce.com paid $689 million for Buddy Media a social media-marketing firm this past June.
Google, Microsoft, and Facebook are in a full-blown war where the winner will emerge on top of the social media empire, and the stakes are very high.
These Forbes 500 companies are making numerous acquisitions to give them an edge over their competitors and TagLikeMe could be their next buyout target thanks to the value it can bring to the table.
Even a modest $500 million buy out of TagLikeMe would result in shares of TAGG to soar over $1.50 and  produce gains of almost 2,000% from current levels.
A buy out could occur at any moment, which is why the time to buy  TAGG is surely right now while it is still at trading at low prices because if a buyout is announced it will be too late, and that's a fact.
#4- TagLikeMe Corp. was able to build a five stars management team. Its CFO, Peter Karsten, is a former Nokia, Citibank and Turner Broadcasting Starlounge Executive. He has over 25 years experience in the technology sector and with dealing with Fortune 500 companies in the banking, mobile, gambling and social media sectors.
TagLikeMe Corp. was also able to retain Richard Elliot-Square for the position of Chairman and CEO of the Company.Mr. Elliot-Square was directors of several companies in the UK and the U.S. including Telecom Plus PLC a $600M.+ market cap company and Channel I Limited (USA). Mr. Elliot-Square has over 30 years experience and success with small to large technology companies. His guidance and contributions have resulted in financings in the hundreds of millions of dollars.
It is clear to us that both Executives will help TagLikeMe Corp grow in value and potentially be able to sell the company for a mind-boggling amount.
#5- TAGG is just starting to get noticed and based on the chart we believe that there will be a lot more momentum that builds up. At around 11 cents we believe that there's virtually no downside but on the flip side the uptrend could be huge. You will notice that on Thursday, TAGG was able to almost reach 20 cents within hours and we think this will occur again this week as the weak hands are out.
Make sure to visit TagLikeMe's website when you have a minute and read about the company. You will understand why we believe in the platform so much.
We will also send you more updates on TagLikeMe Corp. very soon so stay tuned for our newsletters!
Happy Trading!

Your AwesomePennyStocks Editor.

(0)

(0)
---