Michigan Fans Welcome / A Board for Michigan Sport


Post# of 8
Posted On: 03/28/2014 8:52:22 AM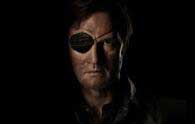 Michigan Fans Welcome / A Board for Michigan Sports

Tennessee will be a Great Challenge tonight at 7:15pm / I predict MIch 72 / TN 71  Close One

State Fans Welcome too!!! when we don't play you all!!

Virginia at The Square will give you folks a lot to Deal with. / Izzy's Track record has nothing to do with tonight"s game... / Sparties Lose in OT 65 / 55

The Gov's Picks!!!!! Anyone Else????????????



(0)

(0)
---
TheGov55 / Conservative