History Affinity Gold Corp. was formed in 2009 to


Post# of 88
Posted On: 03/26/2014 9:14:39 PM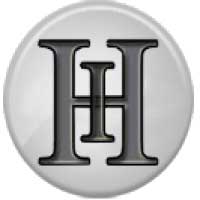 History
Affinity Gold Corp. was formed in 2009 to facilitate the going public of its flagship project and become a publicly trading junior mining company listed in the U.S. on the Over-the-Counter Bulletin Board (OTC BB) exchange.
In February 2009, Affinity Gold Corp. entered into a Letter of Intent with AMR Project Peru , S.A.C. ("AMR") to purchase the mining concession rights for 500 hectares of land in southeastern Peru near the Andean Mountains . AMR Project Peru , S.A.C. is a Peruvian holding company founded in 2005 for the purpose of facilitating the exploration, acquisition and development of mining concessions located within Peru .

On March 2, 2009, Affinity Gold Corp. entered into an Asset Purchase Agreement with AMR. The AMR Project covers 500 hectares represented by the physical mining concession Certificate No. 7996-2006-INACC-UADA granted to AMR by the Republic of Peru, National Institute of Concessions and Mining Cadastre on December 11, 2006, and includes all improvements, structures and equipment on and used by AMR on such mining concession rights (collectively, the "Mining Concession Rights"). The Mining Concession Rights are located in the Inambari River Basin of Puno, Peru.

On April 30, 2009, the Company entered into an Amendment Agreement with AMR, whereby the parties decided to amend the arrangement by changing the structure of the arrangement from an asset purchase agreement to a share exchange agreement resulting in AMR becoming our wholly-owned subsidiary upon closing of the share exchange agreement. In addition, under the Amendment Agreement, the parties agreed to terminate the Asset Purchase Agreement so it will no longer have any force and effect. 

On May 8, 2009, we entered into a Share Exchange Agreement with AMR and all the shareholders of AMR, whereby we agreed to acquire 99.99% of the issued and outstanding shares in the capital of AMR in exchange for the issuance of 12,000,000 shares of our Common Stock in aggregate to the shareholders of AMR on a pro rata basis in accordance with each AMR shareholders' percentage of ownership in AMR. Once the transaction closes, Affinity Gold Corp. will own and control the concession rights, through its wholly-owned subsidiary AMR Project Peru , S.A.C., for the 500 hectare area of land in southeastern Peru.

(0)

(0)
---