AFFINITY GOLD CORP. - ( Ticker: AFYG ) Website:


Post# of 88
Posted On: 03/26/2014 9:03:10 PM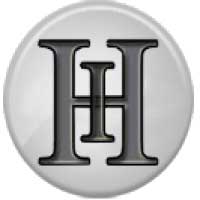 AFFINITY GOLD CORP. - ( Ticker:  AFYG )
Website: www.affinitygold.com

Investor Information: www.affinitygold.com/investors

Investors Relations Contact:  Click Here to contact IR



---

Audio From Feb 28th CC:

Click here to listen to the Audio

Click Here to view the Witten Transcript
Audio From Dec 23rd CC:
SHARE STRUCTURE:

AUTHORIZED SHARES: 250,000,000   shares of common stock with a par value of $0.001
ISSUED & OUTSTANDING: 137,310,336  as of February 05, 2014
FLOAT: 26,427,000  as of February 16, 2014
RESTRICTED: 100,298,336  as of February 05, 2014

NUMBER OF SHARE HOLDERS ON RECORD: 86 as of September 16, 2013
---
Daily and Weekly Charts
---
---
Management & Directors

Corey Sandberg, President, CEO, Director

Mr. Sandberg has over fifteen years of professional experience in both corporate and small business environments. He has successfully lead business startup, organizational management and operational improvement initiatives, both strategic and tactical, for public and private companies alike.

Prior to becoming an independent consultant, Mr. Sandberg worked for seven years at American Express Financial Advisors, a subsidiary of American Express, (later spun-off to become Ameriprise Financial, Inc.). While at American Express, Mr. Sandberg held both management and leadership positions in predominantly entrepreneurial environments receiving recognition for challenging the status quo, taking risks and successfully implementing new ideas that helped with cost savings and revenue generation.

Mr. Sandberg held the FINRA Series 63, 7 and 24 Securities Licenses required for management and leadership positions within the company. Mr. Sandberg is a graduate from the University of Minnesota , Twin Cities with a Bachelor of Arts degree in Japanese Language & Culture.
---
Hans J. Rasmussen,  Technical & Business Development Advisor

Mr. Rasmussen has over 29 years of professional experience in the mining industry as a geophysicist / geologist. He currently serves as the  Vice President of Exploration at Coeur Mining, Inc . (NYSE: CDE, TSX: CDM) with a key focus on identifying high-grade precious metal deposits viable for near-term production.  He most recently served as President and Chief Executive Officer of Colombia Crest Gold Corporation, a public company with gold exploration in Colombia, Peru and Bolivia.
Mr. Rasmussen has held senior positions with mining exploration companies in North and South America and worked as a consultant with clients that included Teck Cominco Ltd., Quadra Mining Ltd. and Mansfield Minerals Inc. His experience includes conducting and managing all geological and geophysical aspects of exploration, commercial transactions and investor relations. Mr. Rasmussen's prior employment included four years with Newmont Exploration Ltd., 12 years with the Kennecott Exploration / Rio Tinto group, including three years as Country Manager of Argentina and Bolivia.  Most recently, Mr. Rasmussen was Chief Geophysicist with White Knight Resources. Mr. Rasmussen is an active member of the Society of Exploration Geologists, Northwest Mining Association and the Geologic Society of Nevada. He graduated with a Master of Science in Geophysics from the University of Utah, and holds Bachelor of Science degrees in geology and physics from Southern Oregon State College. Mr. Rasmussen is also a Director of Pachamama Resources Ltd., StoneShield Capital Corp., and Golden Phoenix Minerals, Inc.
---
Craig Laughlin, Secretary
Mr. Craig Laughlin is the founder and President of SRC Funding, Inc., a private company owned by Mr. Laughlin through which he has provided business consulting services and engaged in private investment activity since 1991. During the past 22 years, Mr. Laughlin has served as an officer and director of numerous public companies through which he has structured reverse mergers and funding transactions for micro-cap private companies. Mr. Laughlin currently serves as the Chief Executive Officer, President, Chief Financial Officer, Secretary and Treasurer of HPC Acquisitions, Inc., a reporting issuer posted for trading on the OTCQB that is seeking an acquisition; and as the Chief Executive Officer, President and Chief Financial Officer of Renewable Energy Acquisition Corp., a reporting issuer seeking an acquisition in the renewable energy space. In recent years, Mr. Laughlin has filled director and officer positions with similar reporting issuers such as Simplagene USA Inc. (for which he managed a self-underwritten IPO), and Dotronix, Inc. (a consulting assignment which involved spinning off a legacy business and preparing the company to acquire an existing private business).
---
Johnny Lian Yong, Director
Mr. Yong is currently the Chairman of JAS Singapore Group of Companies, a Singapore corporation that has subsidiary and affiliate businesses spanning more than 13 countries, covering medical and hospitality services, finance and investments, logistics, human resources and professional development, green technologies and information technology services.

He has also been the Chairman of JAS Singapore Group of Companies since October 1992. From October 2000 to present, Mr. Lian has been a director of JAS Medical Screening Centre Pte., Ltd., a Singapore corporation that provides health services for the needy and medical screening for Chinese immigrants, foreign workers and foreign students coming into Singapore. Mr. Lian obtained a Degree in Business Administration from Thames Valley University in the U.K.
---
RECENT NEWS ITEMS:
Affinity Gold Corporation (Ticker: AFYG) i s a mineral exploration and development company engaged in the acquisition and development of near-term precious mineral
p roduction assets within Peru.
Affinity Gold is solely focused on the acquisition and development of both primary and secondary type deposit assets that:






Have a history of production evidenced by data and on-site workings,










Offer near-term production within 12-18 months, or less










Require less than $3M to start, and










Have significant upside exploration potential





Through its 99.99% owned subsidiary  AMR Project Peru, S.A.C ., Affinity Gold Corp is the owner of the mining concession title named " AMR Project " covering 500 hectares and the mining concession certificate as evidenced by Certificate No. 7996-2006-INACC-UADA granted to AMR by the Republic of Peru, National Institute of Concessions and Mining Cadastre on December 11, 2006 (the "Mining Concession Rights"), which Mining Concession Rights are located in the Inambari River Basin on the flat plains region at an altitude greater than 1500' and accessible by land and air, in the District of Ayapata, Province of Carabaya, Department of Puno, Peru.
MACHACALA, LA LIBERTAD
966 hectares located the District of Carabamba, province of Julcan, La Libertad region at an elevation of 3,300 masl.
Highlights:
Immediate Production Potential 13 Identified Veins 210,000 TM Tailings = 

$20,000,000
Underground Potential 

$2-3 Billion
CARABAYA, PUNO
500 hectares located in Carabaya, Puno, Peru. The site rests along the Inambari river that flows north to the larger Madre de Dios river, which is a major tributary to the Amazon drainage system.
Estimated Gold Resources:
Measured: 36,432 oz.    @ avg. $1250/ ounce = $45,540,000 Forty Five MILLION, Five Hundred Forty Thousand Dollars
Indicated: 235,900 oz. @ avg. $1250/ ounce = $294,875,000 Two Hundred Nitely Four MILLION, Eight Hundred Seventy Five Thousand Dollars
Inferred: 1,819,800 oz. @ avg. $1250/ ounce = $2,274,475,000 Two BILLION, Two Hundred Seventy Four Million, Four Hundred Seventy Five Thousand
---
History
Affinity Gold Corp. was formed in 2009 to facilitate the going public of its flagship project and become a publicly trading junior mining company listed in the U.S. on the Over-the-Counter Bulletin Board (OTC BB) exchange.
In February 2009, Affinity Gold Corp. entered into a Letter of Intent with  AMR Project Peru , S.A.C. ("AMR") to purchase the mining concession rights for 500 hectares of land in southeastern Peru near the Andean Mountains . AMR Project Peru , S.A.C. is a Peruvian holding company founded in 2005 for the purpose of facilitating the exploration, acquisition and development of mining concessions located within Peru .

On March 2, 2009, Affinity Gold Corp. entered into an Asset Purchase Agreement with AMR. The AMR Project covers 500 hectares represented by the physical mining concession  Certificate No. 7996-2006-INACC-UADA granted to AMR by the Republic of Peru, National Institute of Concessions and Mining Cadastre on December 11, 2006, and includes all improvements, structures and equipment on and used by AMR on such mining concession rights (collectively, the "Mining Concession Rights"). The Mining Concession Rights are located in the Inambari River Basin of Puno, Peru.

On April 30, 2009, the Company entered into an Amendment Agreement with AMR, whereby the parties decided to amend the arrangement by changing the structure of the arrangement from an asset purchase agreement to a share exchange agreement resulting in AMR becoming our wholly-owned subsidiary upon closing of the share exchange agreement. In addition, under the Amendment Agreement, the parties agreed to terminate the Asset Purchase Agreement so it will no longer have any force and effect. 

On May 8, 2009, we entered into a Share Exchange Agreement with AMR and all the shareholders of AMR, whereby we agreed to acquire 99.99% of the issued and outstanding shares in the capital of AMR in exchange for the issuance of 12,000,000 shares of our Common Stock in aggregate to the shareholders of AMR on a pro rata basis in accordance with each AMR shareholders' percentage of ownership in AMR. Once the transaction closes,  Affinity Gold Corp. will own and control the concession rights, through its wholly-owned subsidiary AMR Project Peru , S.A.C., for the 500 hectare area of land in southeastern Peru .
---
Cambalache Project
Cambalache is Affinity Gold Corp.'s third project and the Company's first site to be in production and generating revenue.
Estimated Project Potential
Below is an excerpt from a CPG's report after a recent visit to the mine.

"...previous mining operations exposed on the Veta 2 structure 500 meters of strike length and 280 meters of dip (height), of which the top 50 meters has not been considered for it has been extensively mined. Currently mining on Veta 2 is exposed that twp of the three vein splays (1 m avg width) are relatively unmined below the 555 level, over a strike of 200 meters and 40 meters dip. This is a volume of 16,000 m3, or 48,000 tons. This tonnage could become a mixture of reserves and measured/ indicated resources rapidly. The resource above could be called an indicated/inferred resource safely until a proper survey is completed. The 515 level crosscut has intercepted the Veta 2 mineralization, partially confirming its reported continuation to depth (reported workings in mineral to 335 meter level). I would suggest the rest of Veta 2 resource potential (500m x 200 m x 3 m) could be demonstrated to at least inferred/indicated status within a few months of reopening the old workings, new explorations and developments."

Estimated Resource Potential (based on reports and production results)

Estimated Grades: 11% Lead (Pb), 15 oz Silver(Ag), $542/T
Estimated Average Vein Dimension: Strike 500m, Depth 400m, Width 3m
Estimated Average Vein Potential: 1,800,000 Tons
Estimated Mineable Vein Potential: 450,000 Tons x $542 =  $243.9 M

Three veins identified:
1.35 M T @ $542/T = $731.7M
---



MACHACHALA PROJECT
The Machacala Project is a hard rock property located in the District of Carabamba, province of Julcan, La Libertad region to the North of Peru, at an elevation of 3,300 meters above sea level. The property contains 966 hectares comprised of 18 contiguous concessions. It is approximately 110 miles southeast of the city of Trujillo, capital of the region, and 574 Km of Lima, capital of Peru.
The La Libertad is one of the largest Gold and Silver producing regions in Perú and in the World, including mines such as Yanacocha which is producing millions of Gold ounces annually; 42 kilometers east of the coastal city of Trujillo in northern Peru.

Machacala Project Highlights
Project offers near-term production potential from both tailings and underground.

Previously producing property with over 235,000 tons of ore mined with estimated average grades of 6.0g/t Au and   340g/t Ag

Large un-leached tailings pile on site
Volume Est.:  210,000 Metric Tone
Grade Est.:  1. 34 g/T Au   56.36g/T Ag (average grade)
Located in a well-known mining area.
Barrick Gold, Rio Alto Mining, and Southern Peak Mining are operating in region.
Exploration drilling programs from 1996 by Gold Hawk Resources, Meridian Gold, and Buenaventura.
Drilling totaled over 8,500 m in 45 core and RC drill holes (Meridian Gold, Gold Hawk Resources).
Metallurgical studies show 87% Au, 50% Ag recoveries in 24 hrs leaching on un-milled tailings, with re-milling (-400 mesh) shows increased recoveries to 90% Au, 73% Ag in 24 hrs leaching.

NOTE: Mine has multiple low sulphidation, epithermal Au-Ag veins on property of which thirteen have been identified and "only" four have been modestly exploited .

MINERAL RIGHTS:
966 hectares comprised of 18 contiguous mineral concessions

SURFACE RIGHTS:
150 hectares of surface rights.  This is where the estimated 210,000 metric tons of tailings are located.

WATER RIGHTS:
Water rights to the nearby Carabamba reservoir. Additional source of water supply exists if necessary.
---
CARABAYA PROJECT (AMR)
T he Carabaya 500 hectare property is located along the Inambari River basin in the Puno region of Southeastern Peru. Archaeological researchers have claimed that the source of gold adorned by the Incas was from the Eastern slopes of the Andes. The Inambari  Madre De Dios River system is relatively close to Cusco, Machu Pichu and other Inca ruins suggesting that this area may have been mined for centuries. In 1860 explorers found gold in the Rio Madre de Dios here, and later in the 20th Century the Corps of Mining Engineers catalogued this river as being rich in gold.
Currently there are 'illegal miners' all along the river and well upstream from the property indicating that the river banks as well as the terraces are auriferous and beg to be explored and mined.  'Illegals', using very poor mining methods, are pulling 1kg of gold per day just across the river from the Carabaya property.  

Ownership: AMRs concession rights ownership is acknowledged through the issuance of  Certificate No. 799602006 INACC-UADA , issued by Perus National Institute of Concessions and Mining Cadastre.  The certificate was granted in October 2006 and later published and dated on 

December 11, 2006.
Carabaya Project Highlights:
•

500 hectare alluvial mine
•

Located in the gold rich region of Puno, Peru
•

Extensive report done on the property in 2009
•

36,432 ounces of proven gold
•

2,055,700 ounces of probable gold
•

A number of legal and illegal mining operations in the area are pulling vast amounts of gold from the soil
Technical Report

R. W. Laakso, B. Sc.; P. Eng.
Shaft & Tunnel Engineering Services Limited
Holland Landing, Ontario, Canada

Link: Technical Report


Strategy Plan

Link: Carabaya Strategy Plan
---
Corporate Office:

Affinity Gold Corporation
13570 Grove Drive, #310
Maple Grove, MN 55311
Corporate Contact
Telephone: 763-515-1462
763-515-1462
Facsimile: 763-420-5092
Email: info@affinitygold.com
Website: http://www.affinitygold.com
Transfer Agent:
is not gagged. Current Share Structure available by email request

Nevada Agency & Transfer Co.
50 W. Liberty St., Suite 880
Reno, NV 89501
Telephone: 1-775-322-0626
1-775-322-0626
Facsimile: 1-775-322-5623

(0)

(0)
---