Developer Momentum for BlackBerry 10 Continues


Post# of 1
Posted On: 10/05/2012 12:48:37 AM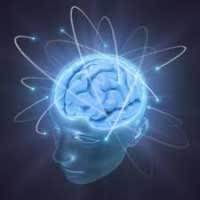 Developer Momentum for BlackBerry 10 Continues to Grow
September 27, 2012
Application developers continue to choose BlackBerry 10 as a target platform for their applications
Waterloo, ON – During the BlackBerry Jam Americas conference in San Jose this week, Research In Motion (RIM) (NASDAQ: RIMM; TSX: RIM) showcased the power of the BlackBerry 10 platform and demonstrated the key differentiators that developers are leveraging to create apps that engage and delight customers.
Visually stunning BlackBerry 10 applications from Cisco, Foursquare, Sencha, Gameloft, Halfbrick Studios, Madfinger Games and Funkoi were revealed, demonstrating applications that are feature rich and integrated with core functions of BlackBerry 10 and embracing the seamless flow that only BlackBerry 10 provides. A replay of the keynote is available for viewing here:  http://bbry.lv/NOGTVO
A recent survey conducted by RIM, of the BlackBerry developers using the 5,000 Dev Alpha test devices distributed during the BlackBerry Jam World Tour, found that 99 per cent of respondents had already started BlackBerry 10 projects.
"The response to BlackBerry 10 on all levels has been incredible and developers have certainly embraced this new platform and are taking early advantage of the tools and support we are providing to them. Our community is telling us about apps from every category that look and feel just amazing," said Alec Saunders, Vice President, Developer Relations and Ecosystems at Research In Motion. "With our new SDK build now available, applications can really take advantage of our integration and sharing features. This really allows that heightened level of differentiation for apps that platform providers should be bringing to their communities."
The SDKs for BlackBerry 10 were updated yesterday to bring more collaboration, native feature integration and app sharing opportunities. This update makes the native SDK API-complete and enhances the HTML5 toolset, BlackBerry WebWorks. Further updates were also made to Adobe AIR and Android runtimes. More information can be found here:
http://devblog.blackberry.com/2012/09/flight-...ap-update/
The BlackBerry Dev Alpha testing units also received an OS update that allows developers to take advantage of the Beta 3 version of the SDKs. BlackBerry developers can now leverage APIs that can integrate with core apps contacts, calendar, BlackBerry Messenger and the BlackBerry Hub and more while they build their applications.
The developer community has been enthusiastic about the opportunities that BlackBerry 10 brings as a new market to reach with applications, a platform that allows for deep integration and user engagement, and a platform built for content creation and sharing, all on devices that have a beautiful user interface that developers can easily leverage.
Partner Testimonials
"Mobile has become a major accelerator for business collaboration. Box and BlackBerry enable CIOs to embrace mobile-first policies that transform the way knowledge workers access and share key business documents. Box's deep integration with BlackBerry 10 will enable a seamless and secure mobile working experience wherever the office may take you." - Matthew Self, VP of Platform Engineering at Box
"The Weather Network is excited to develop for BlackBerry 10. The innovations in the operating system will provide our existing loyal consumers and new consumers an application that is as stunning as it is informative, helping users to plan for anything." – Gita Ashar, Director of Mobile and Emerging Technologies for Weather Network
"Our customers have shared with us how critical it is to be able to use BlackBerry smartphones to collaborate and easily meet over the web from anywhere, anytime using Cisco WebEx Meetings securely delivered through the Cisco WebEx Cloud. Today, we are excited to announce that Cisco WebEx Meetings for BlackBerry will be available as a free download once BlackBerry 10 devices are launched." - Raj Gossain, Vice President of Products for Cisco Cloud Collaboration Applications Group
"Bringing Splashtop Remote Desktop to the BlackBerry PlayBook and BlackBerry 10 platform was fast and easy. We looked at the development options provided by RIM, and chose to use the NDK to achieve the best user experience and performance for Splashtop to deliver apps consistent with BlackBerry's high standards.  That's why Splashtop is the #1 selling remote desktop app on BlackBerry App World." -Mark Lee, CEO and co-founder of Splashtop
"TuneIn brings the world's music, sports and news to as many people as possible. We are excited to extend the TuneIn listening experience to the BlackBerry 10 community as we continue on our mission to make all the world's audio universally accessible." -Carl Rohling, VP of Business Development for TuneIn
"Moving to BlackBerry 10 is a very exciting opportunity for us and further expands the possibility to let more people be creative with music."  -
Jonas Norberg, CEO & Co-founder, Pacemaker®
"We are pleased to work with RIM to bring the BlackBerry 10 platform to our ecosystem of developers. The new BlackBerry 10 platform represents a significant opportunity for Appcelerator's ecosystem of 350,000 developers, and we look forward to working with RIM to help 'stock the shelves' with new applications for BlackBerry 10 customers." –Jeff Haynie, CEO of Appcelerator
About Research In Motion
Research In Motion (RIM), a global leader in wireless innovation, revolutionized the mobile industry with the introduction of the BlackBerry® solution in 1999. Today, BlackBerry products and services are used by millions of customers around the world to stay connected to the people and content that matter most throughout their day. Founded in 1984 and based in Waterloo, Ontario, RIM operates offices in North America, Europe, Asia Pacific and Latin America. RIM is listed on the NASDAQ Stock Market (NASDAQ: RIMM) and the Toronto Stock Exchange (TSX: RIM). For more information, visit www.rim.com or www.blackberry.com .
Media Contact:
Victoria Berry
http://www.blackberry.com/go/ibm http://www.ibm.com/software/lotus http://na.blackberry.com/eng/newsroom/success/ http://na.blackberry.com/eng/newsroom/success/tams.jsp " title="http://www-01.ibm.com/software/lotus/p">" target="_blank" rel="nofollow" class="parse_link">http://www-01.ibm.com/software/lotus/p"> vberry@rim.com
519-597-3663
Investor Contact:
RIM Investor Relations
http://www.blackberry.com/go/ibm http://www.ibm.com/software/lotus http://na.blackberry.com/eng/newsroom/success/ http://na.blackberry.com/eng/newsroom/success/tams.jsp http"> investor_relations@rim.com
519-888-7465
###
Forward-looking statements in this news release are made pursuant to the "safe harbor" provisions of the U.S. Private Securities Litigation Reform Act of 1995 and applicable Canadian securities laws.  When used herein, words such as "expect", "anticipate", "estimate",  "may",  "will", "should", "intend," "believe", and similar expressions, are intended to identify forward-looking statements.  Forward-looking statements are based on estimates and assumptions made by RIM in light of its experience and its perception of historical trends, current conditions and expected future developments, as well as other factors that RIM believes are appropriate in the circumstances.  Many factors could cause RIM's actual results, performance or achievements to differ materially from those expressed or implied by the forward-looking statements, including those described in the "Risk Factors" section of RIM's Annual Information Form, which is included in its Annual Report on Form 40-F (copies of which filings may be obtained at www.sedar.com or www.sec.gov).  These factors should be considered carefully, and readers should not place undue reliance on RIM's forward-looking statements.  RIM has no intention and undertakes no obligation to update or revise any forward-looking statements, whether as a result of new information, future events or otherwise, except as required by law.


The BlackBerry and RIM families of related marks, images and symbols are the exclusive properties and trademarks of Research In Motion Limited. RIM, Research In Motion and BlackBerry are registered with the U.S. Patent and Trademark Office and may be pending or registered in other countries. All other brands, product names, company names, trademarks and service marks are the properties of their respective owners. RIM assumes no obligations or liability and makes no representation, warranty, endorsement or guarantee in relation to any aspect of any third party products or services.
http://press.rim.com/newsroom/press/2012/deve...-grow.html

(0)

(0)
---