Latest Statoil ASA (STO) Headlines Statoil Bare


Post# of 47
Posted On: 03/14/2014 9:01:23 PM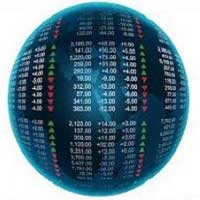 Latest Statoil ASA (STO) Headlines

Statoil Barents Project Contracted - Analyst Blog
Zacks Equity Research - Zacks Investment Research - Thu Mar 13, 3:20PM CDT
Statoil ASA announced that a consortium of 33 oil firms have awarded contracts for seismic acquisition in the southeastern Barents Sea to PGS and Schlumberger Limited's WesternGeco.

Another Skeleton Begins to Emerge From Hiding in Chesapeake Energy's Closet
Matt DiLallo, The Motley Fool - Motley Fool - Wed Mar 12, 2:00PM CDT
Photo credit: Chesapeake Energy The legal problems of Chesapeake Energy continue to grow. Last week, Chesapeake Energy and Encana were charged with colluding together to keep oil and gas lease prices low in the state of Michigan. Now, the...

Stocks to Watch - New 52-Week Highs: Statoil, Dover, KLA-Tencor, and New York Times
PR Newswire - Wed Mar 12, 11:25AM CDT
On Tuesday, March 11, 2014, the NASDAQ Composite finished at 4,307.19, down 0.63%. The Dow Jones Industrial Average closed the session at 16,351.25, down 0.41% and the S&P 500 ended the day at 1867.63, lower by 0.51%. The losses were broad based as nine out of ten sectors ended the session in negative. Investor-Edge.com looks at some of the equities that hit a new 52-week high during the last session. These include Statoil ASA (NYSE: STO), Dover Corporation. (NYSE: DOV), KLA-Tencor Corporation (NASDAQ: KLAC), and The New York Times Company. (NYSE: NYT). Free research on these four companies can be accessed at:

Statoil ASA's Focus on Returns and Higher-Grade Assets Should Pay Off
Stephen D., Simpson,, The Motley Fool - Motley Fool - Wed Mar 12, 10:21AM CDT
This year has already started off on a much better foot for Statoil than its recent stock market experience. Maligned for its high finding and development costs, its dependence on high oil prices, and its weaker near-term production growth,...

Statoil's North Sea Prospect Turns Out Dry - Analyst Blog
Zacks Equity Research - Zacks Investment Research - Tue Mar 11, 3:04PM CDT
Statoil ASA has drilled a dry well at the Juv prospect in the Norwegian sector of the North Sea.

As Libyan Oil Exports Plummet, European Producers Deserve Attention
Jason Ditz, The Motley Fool - Motley Fool - Tue Mar 11, 9:42AM CDT
Libya's parliament, the General National Congress, has ordered the creation of a new military force charged exclusively with "liberating" oil ports from rebel factions. The Libyan Navy has also captured an oil tanker belonging to a United Arab...

For Statoil, Less Oil Production, More Shareholder Value
at The Street - Tue Mar 11, 5:00AM CDT
Statoil seeks to boost shareholder value through divestitures, lower production and reduction in CapEx growth.

Review of financial reporting for Statoil's 2012 annual report completed
GlobeNewswire - Tue Mar 11, 1:35AM CDT
Finanstilsynet (The Financial Supervisory Authority of Norway) has completed a periodic review of the consolidated financial statements of Statoil ASA (OSE:STL, NYSE:STO) for 2012.

Perhaps Oil and Gas Producers Aren't Worth the Risk
Reuben Brewer, The Motley Fool - Motley Fool - Mon Mar 10, 8:45AM CDT
The U.S. energy boom looks set to reshape the domestic economy and, perhaps, world energy markets. Commodity prices, however, are volatile and make drillers' results unpredictable. Companies providing the "picks and shovels" to the energy industry,...

ABB wins $60 million telecom contracts for Statoil platforms
M2 - Mon Mar 10, 7:27AM CDT


Exxon Wakes Up to the Reality of the Times
Arjun Sreekumar, The Motley Fool - Motley Fool - Sat Mar 08, 10:30AM CST
ExxonMobil , the nation's largest publicly traded oil and gas company, recently joined a growing chorus of oil majors seeking to slash spending in the face of insufficient returns. Will the company's decision pay off? Source: Wikimedia Commons...

Statoil Successfully Tests Zafarani 2 - Analyst Blog
Zacks Equity Research - Zacks Investment Research - Fri Mar 07, 3:00PM CST
Statoil ASA's share price dropped by 0.4% and 0.1% respectively, for two consecutive trading sessions after it announced the results from its first drill stem test in the Tanzania Block 2 offshore discoveries that was partnered by ExxonMobil Corporation.

Statoil Shows Asian Growth Potential
Daniel Gibbs, The Motley Fool - Motley Fool - Wed Mar 05, 3:32PM CST
On March 3, Norwegian oil and gas giant Statoil announced the results of a drill stem test at the company's massive Zafarani gas field off of the coast of Tanzania. The reason for this test was to analyze the future production potential of...

Eni, STO Sign HoA to Revise Contract - Analyst Blog
Zacks Equity Research - Zacks Investment Research - Tue Mar 04, 2:30PM CST
Eni SpA moved closer to a settlement with Statoil ASA with the signing of a Heads of Agreement relating to the revision of the terms of its long-term gas supply contract including price and volume.

General Electric's Renewed Appetite for Sustainability a Big Win for Investors
Lennox Yieke, The Motley Fool - Motley Fool - Tue Mar 04, 10:26AM CST
General Electric recently announced that it intends to splash $10 billion in clean energy research by 2020. The focus will be on wind energy as well as exploring the use of capture-use-recapture CO2 systems. The initiative, which is a joint effort...

War in Ukraine Highlights Europe's Biggest Need in the Energy World
Tyler Crowe, The Motley Fool - Motley Fool - Tue Mar 04, 10:15AM CST
Think of the global energy markets like a spider web. Each single strand connected to another, but some of the strands are more critical to the entire structure. Take both Syria and Ukraine. Like a short strand in the middle of the web, the Syrian...

Hasty Reaction by Russia Puts Investors on Notice
James Catlin, The Motley Fool - Motley Fool - Tue Mar 04, 9:59AM CST
Unilateral action by Russia regarding Ukrainian instability has put investors on notice. It is unclear as to what Russia's end game is in Ukraine but this action spooked investors and caused a great deal of uncertainty as evidenced by a 7% midday...

Houston's Top Real Estate Professionals Recognized at 2013 NAIOP Broker of the Year Awards
PRWeb - Tue Mar 04, 7:02AM CST
NAIOP Houston recognized Mark O'Donnell, David Providenti and Kelly Givens with Studley as the 2013 Office Deal of the Year during the 2013 Annual Broker of the Year Awards on February 19th at River Oaks Country Club. Honoring Houston's most respected and successful commercial real estate brokers and firms, the awards recognize professionalism, community involvement, and total value of real estate transactions with an emphasis on local tenant representation lease transactions.

Lundin Petroleum AB: Appraisal Well 16/2-19 in PL265 on Johan Sverdrup Has Commenced
Marketwire - Tue Mar 04, 4:21AM CST
Lundin Petroleum AB (TSX: LUP)(OMX: LUPE) (Lundin Petroleum), through its wholly owned subsidiary Lundin Norway AS (Lundin Norway), is pleased to announce that the appraisal well 16/2-19 has commenced in the Statoil-operated PL265 on the Johan Sverdrup discovery, located in the North Sea sector of the Norwegian Continental Shelf (NCS).


(0)

(0)
Equinor ASA (EQNR) Stock Research Links



---