Latest Seaworld Entertainment Inc. Co (SEAS) Headl


Post# of 46
Posted On: 03/14/2014 8:17:32 PM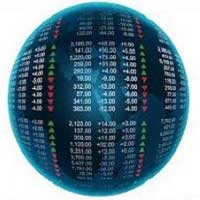 Latest Seaworld Entertainment Inc. Co (SEAS) Headlines

This Week's 5 Dumbest Stock Moves
Rick Munarriz, The Motley Fool - Motley Fool - Fri Mar 14, 3:45PM CDT
Stupidity is contagious -- even respectable companies can catch it. As we do every week, let's take a look at five dumb financial events this week that may make your head spin. 1. Something borrowed is something blue Shares of World Acceptance  ...

Why SeaWorld Entertainment (SEAS) Is Higher on Friday
at The Street - Fri Mar 14, 12:06PM CDT
SeaWorld Entertainment (SEAS) is climbing higher on Friday after posting an uptick in sales while net losses were in line with estimates.

SeaWorld (SEAS) Falls Despite Beating Analyst Estimates
at The Street - Thu Mar 13, 3:36PM CDT
Shares of SeaWorld (SEAS) are falling in after-hour trading Thursday despite beating analysts' estimates in the fourth quarter.

SeaWorld Entertainment, Inc. Reports Record Full Year 2013 Results
PR Newswire - Thu Mar 13, 3:01PM CDT
SeaWorld Entertainment, Inc. (NYSE: SEAS), a leading theme park and entertainment company, today reported financial results for the fourth quarter and full year of 2013.

Krispy Kreme's Great-Tasting Rarnings, and Herbalife's Not-So-Fun Day
Jack Kramer and Nick Martell, The Motley Fool - Motley Fool - Thu Mar 13, 6:00AM CDT
Just because it was the 25th birthday of the World Wide Web yesterday doesn't mean you should go and buy some tech stocks as a gift (though it would be a nice gesture). The Dow Jones Industrial Average dipped 11 points Wednesday for its third...

California Legislation Aimed at SeaWorld
at The Street - Wed Mar 12, 5:00AM CDT
A new California bill would make it illegal to hold orca circus shows at theme parks, like SeaWorld San Diego.

This $23 Billion Winner Has Been Buying Microsoft, SeaWorld, and Dollar Tree
Selena Maranjian, The Motley Fool - Motley Fool - Mon Mar 10, 3:45PM CDT
The latest 13F season has arrived, when many money managers issue required reports on their holdings. It can be worthwhile to pay attention, as you might get an investment idea or two by seeing what some major investors have been buying and selling....

Is Disney Still the Best Theme Park for Investors?
Dan Moskowitz, The Motley Fool - Motley Fool - Sat Mar 08, 8:00AM CST
If you're thinking about investing in a theme park, then your mind should immediately travel to the world's most popular theme park destination -- Orlando, Fla. Now that you have Orlando, Fla. on your mind, what the first place you think of? If...

SeaWorld Kids And Bindi Irwin Inspire Youth To Take Action For Wildlife
PR Newswire - Fri Mar 07, 9:00AM CST
In the U.S. alone, there are more than 74 million kids, tweens and teens. Together, Bindi Irwin and SeaWorld® believe in this group's passion and power to change the world. SeaWorld Kids - the kid-focused entertainment program of SeaWorld -- is launching a new initiative to inspire their efforts and change the way kids look at, and act on, conservation.

'Blackfish' Could Still Spell Trouble for SeaWorld
Dan Moskowitz, The Motley Fool - Motley Fool - Wed Mar 05, 1:30PM CST
(seaworldparks.com)  SeaWorld Entertainment is currently dealing with some PR difficulties.  You might think this sounds ludicrous given the fact that SeaWorld delivered record-level attendance despite higher prices in its fourth quarter....

Strategic Acquisitions, Upcoming Financial Results, and Top Consumer Rankings - Analyst Notes on Mattel, Hasbro, Cabela's, SeaWorld, and LeapFrog
PR Newswire - Wed Mar 05, 7:17AM CST
Editor Note: For more information about this release, please scroll to bottom.

SeaWorld Entertainment, Inc. Announces Quarterly Dividend
PR Newswire - Tue Mar 04, 3:01PM CST
The Board of Directors of SeaWorld Entertainment, Inc. (NYSE: SEAS) today declared a cash dividend of $0.20 per share of common stock. The dividend is payable April 1, 2014 to shareholders of record at the close of business March 20, 2014.

SeaWorld files complaint against investigator
By KYLE HIGHTOWER - AP - Fri Feb 28, 12:54PM CST
MIAMI (AP) — SeaWorld has filed a complaint alleging that an Occupational Safety and Health Administration investigator who probed a SeaWorld trainer's death engaged in unethical conduct by fraternizing with makers of a documentary critical of the park.

Six Flags Still Knows How to Thrill
Rick Munarriz, The Motley Fool - Motley Fool - Wed Feb 19, 2:22PM CST
Six Flags Entertainment delivered better-than-expected quarterly results this morning, but you're not alone if you weren't paying attention.  The fourth quarter is a seasonally sleepy period for the regional amusement park industry. Outside of...

SeaWorld Entertainment, Inc. Announces Fourth Quarter and Year End 2013 Earnings Release Date and Conference Call Information
PR Newswire - Fri Feb 14, 8:00AM CST
SeaWorld Entertainment, Inc. (NYSE: SEAS) announced today that it will release its fourth quarter and year end 2013 financial results after the market closes on Thursday, March 13, 2014. In conjunction with the release, the Company has scheduled a conference call, which will be broadcast live over the internet, on Thursday, March 13, 2014 at 5:00 p.m. Eastern Time. The release and the conference call can be accessed via the Company's website at www.seaworldentertainment.com by clicking on the "Investor Relations" link located on the upper right-hand corner of that page.

The Dangers of Debt: Evaluating Capital Structure
Bradley Seth, McNew, The Motley Fool - Motley Fool - Fri Feb 07, 2:05PM CST
As in informed investor, understanding a company's capital structure is an important step to evaluating its future prospects and stock performance over the long term. Companies using debt to finance growth isn't necessarily a bad thing in itself, and...

'Fast Money' Recap: Tweet This
at The Street - Thu Feb 06, 4:00AM CST
The trading panel looked at Twitter's first earnings report and whether expectations were too high.

A Fool's Response to a Seaworld Bull
Bradley Seth, McNew, The Motley Fool - Motley Fool - Sat Jan 25, 7:00AM CST
Seaworld  went public less than one year ago, with major investment from Blackstone Group to support its IPO. After a quick advance up 26% the first day, and finally to a high of $38.92 in mid-July 2013, everything seemed good for the...

Family: SeaWorld trainer thought whales treated OK
By MIKE SCHNEIDER - AP - Wed Jan 22, 6:24AM CST
ORLANDO, Fla. (AP) — The family of a SeaWorld trainer who died in 2010 when a killer whale pulled her into the water responded Tuesday to a documentary critical of animal captivity at the marine parks, saying the woman killed would never have worked there for 15 years if she thought the whales were treated badly.

SeaWorld Entertainment (SEAS) is Overbought, What's Next? - Tale of the Tape
Zacks Equity Research - Zacks Investment Research - Mon Jan 20, 8:44AM CST
SeaWorld Entertainment (SEAS) is Overbought, What's Next?


(0)

(0)
SeaWorld Entertainment (SEAS) Stock Research Links



---