Latest Sandridge Permian Trust (PER) Headlines


Post# of 15
Posted On: 03/14/2014 7:08:07 PM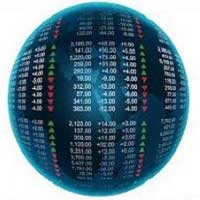 Latest Sandridge Permian Trust (PER) Headlines
Could SandRidge Energy Inc. Shares Surge to $15.50?
Matt DiLallo, The Motley Fool - Motley Fool - Mon Mar 10, 12:03PM CDT
Photo credit: SandRidge Energy. SandRidge Energy stock now sells for slightly more than $6.25 per share. That puts its total market cap at just about $3.2 billion, which CEO James Bennett argues vastly undervalues the company. He sees shares...
HRAA Appoints Tim Lankes as New CEO
GlobeNewswire - Tue Mar 04, 4:41PM CST
Health Revenue Assurance Holdings Inc. (OTCQB: HRAA) ("HRAA") leading provider of revenue integrity solutions for healthcare organizations, announced today the selection of Tim Lankes as the new Chief Executive Officer (CEO). Mr. Lankes will take responsibility for all HRAA services and company operations immediately and serve as the main link between the board of directors and the corporation.
Mardi Gras Beads Found to Contain Hazardous Flame Retardants and Lead
PR Newswire - Wed Feb 26, 7:30AM CST
A new research study finds that top retailers of Mardi Gras beads continue to sell beads and throws that contain hazardous chemicals. Researchers found both new and used beads have one or more hazardous chemicals that have been linked to serious health threats. The study is collaboration between HealthyStuff.org (a project of the Ann Arbor-based nonprofit organization, the Ecology Center) and VerdiGras (a nonprofit organization in New Orleans dedicated to greening Mardi Gras).
NYSE stocks posting largest percentage increases
AP - Mon Feb 03, 5:02PM CST
NEW YORK (AP) — A look at the 10 biggest percentage gainers on New York Stock Exchange at the close of trading:
SandRidge Permian Trust reports USD0.641 per unit distribution
M2 - Fri Jan 31, 8:34AM CST
Oil & natural gas company SandRidge Permian Trust (NYSE

ER) declared on Thursday its distribution of USD33.7m, or USD0.641 per unit for the three-month period ended 31 December 2013.
SandRidge Permian Trust declares distribution of 0.641 per unit for quarter
M2 - Fri Jan 31, 3:38AM CST
Sandridge Permian Trust (NYSE

ER), that owns royalty interests in oil and natural gas properties, reported on Thursday a distribution of USD33.7m or USD0.641 per unit, for the quarter ended 31 December 2013 (associated mainly with the production from its interests from 1 September to 30 November 2013).
SandRidge Permian Trust Announces Quarterly Distribution
Business Wire - Thu Jan 30, 3:15PM CST
SANDRIDGE PERMIAN TRUST (NYSE: PER) today announced a quarterly distribution for the three-month period ended December 31, 2013 (which primarily relates to production attributable to the Trust's interests from September 1, 2013 through November 30, 2013) of $33.7 million, or $0.641 per unit. The Trust makes distributions on a quarterly basis approximately 60 days after the end of each quarter. The distribution is expected to occur on or before February 28, 2014 to holders of record as of the close of business on February 14, 2014.
Is SandRidge Permian Trust (PER) Ready to Breakout? - Tale of the Tape
Zacks Equity Research - Zacks Investment Research - Thu Dec 26, 7:14AM CST
Is SandRidge Permian Trust (PER) Ready to Breakout?
Don't Trust These Huge Dividends for Steady Income in 2014
Matthew DiLallo, The Motley Fool - Motley Fool - Wed Dec 18, 9:20AM CST
Photo credit: SandRidge Energy. Royalty trusts like SandRidge Permian Trust can pay investors very well. The problem is that these payouts can fluctuate wildly from quarter to quarter. Worse yet, at some point in the future the payouts will end...
SandRidge Permian Trust Has Returned 14.9% Since SmarTrend Recommendation (PER)
Comtex SmarTrend(R) - Tue Dec 17, 5:30PM CST
SmarTrend identified a Downtrend for SandRidge Permian Trust (NYSE

ER) on November 12th, 2013 at $13.81. In approximately 1 month, SandRidge Permian Trust has returned 14.92% as of today's recent price of $11.75.
'Mad Money' Lightning Round: What's Wrong With SandRidge?
at The Street - Wed Nov 20, 5:00AM CST
Cramer is not gambling on Boyd Gaming and can't get behind Chart Industries.
Jim Cramer's 'Mad Money' Recap: The Cloud Is the Future
at The Street - Tue Nov 19, 7:19PM CST
Companies at the other end of the country from Washington D.C. are embracing the cloud and turning problems into solutions, Cramer says.
Tomorrow's Ex-Dividends To Watch: CIF, MGF, LEO, PER, AMX
at The Street - Mon Nov 11, 9:00AM CST
CIF MGF LEO PER AMX are going ex-dividend tomorrow, Nov. 12, 2013
Valley Presbyterian Hospital Welcomes New CIO
Business Wire - Fri Nov 08, 3:26PM CST
Valley Presbyterian Hospital is pleased to announce the addition of Jeff Allport to its executive team. Jeffrey Allport was appointed as the hospital's Vice President and Chief Information Officer in September 2013.
Will SandRidge Stand Up to Chesapeake and Devon Energy?
Dan Caplinger, The Motley Fool - Motley Fool - Sun Nov 03, 12:15PM CST
SandRidge Energy will release its quarterly report on Tuesday, and investors have bid up the oil-and-gas producer's shares in recent months in hopes of better results. Yet even as the much larger Chesapeake Energy and Devon Energy ...
Is SandRidge Energy Destined for Greatness?
Alex Planes, The Motley Fool - Motley Fool - Thu Oct 24, 8:58AM CDT
Investors love stocks that consistently beat the Street without getting ahead of their fundamentals and risking a meltdown. The best stocks offer sustainable market-beating gains, with robust and improving financial metrics that support strong price...

(0)

(0)
Sandridge Permian Trust (PERS) Stock Research Links



---