Latest Vail Resorts (MTN) Headlines Krispy Krem


Post# of 50
Posted On: 03/14/2014 5:56:21 AM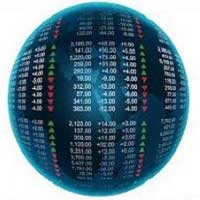 Latest Vail Resorts (MTN) Headlines

Krispy Kreme and Williams-Sonoma Pop After Hours, but Vail Skids
Jeremy Bowman, The Motley Fool - Motley Fool - Wed Mar 12, 9:00PM CDT
Stocks spent most of today's session in the red but finished essentially unchanged as the Dow Jones Industrial Average closed down 11 points, or 0.07%, while the S&P 500 finished up 0.03%. On a day with no major economic releases, investors...

Downgrade Hurts American Eagle While Doughnuts and Skiing Dominate the After-Hours
Matt Thalman, The Motley Fool - Motley Fool - Wed Mar 12, 8:16PM CDT
It was rather quiet on Wall Street today. with only one major economic report coming out. The Dow Jones Industrial Average ended the session down 11 points, or 0.07%, while the S&P 500 increased by 0.03%, and the Nasdaq rose 0.37%. But...

Weak season in Tahoe weighs on Vail Resorts
By SARAH SKIDMORE SELL - AP - Wed Mar 12, 4:42PM CDT
A cold, snowy winter may have plagued much of the U.S. this year, but a lack of snow in the Sierra Nevada region led to a tough quarter for ski resort operator Vail Resorts Inc.

Vail Resorts Reports Fiscal 2014 Second Quarter Results and Increases Quarterly Dividend 100%
PR Newswire - Wed Mar 12, 3:00PM CDT
Vail Resorts, Inc. (NYSE: MTN) today reported results for the second quarter of fiscal 2014 ended January 31, 2014 and the Company's ski season-to-date metrics through March 9, 2014. In addition, the Company announced a 100% increase to its quarterly dividend.

Is This the Beginning of the End for Snowboarding?
John Mitchell, The Motley Fool - Motley Fool - Tue Mar 11, 10:59AM CDT
        Snowboarding is in a slide, trying to catch an edge. A recent Google Trends chart on the interest (searches) in snowboard (and surfboard) clearly shows a decline in searches for snowboarding that began in 2006 and has not been halted...

Vail Resorts' 2014-15 Epic Pass Now on Sale with Access to Eleven US Ski Resorts and Niseko United in Japan
PR Newswire - Mon Mar 10, 5:37PM CDT
Vail Resorts, Inc. (NYSE: MTN) today announced that the Epic Pass is now on sale for the 2014-15 season at epicpass.com. While more multi-resort passes continue to emerge, the Epic Pass is still unmatched in terms of popularity, access and value, offering unlimited and unrestricted skiing and riding at Vail, Beaver Creek, Breckenridge, Keystone and Arapahoe Basin in Colorado; Canyons in Park City, Utah; Heavenly, Northstar and Kirkwood at Lake Tahoe; Afton Alps in Minnesota and Mt. Brighton in Michigan for the 2014-15 winter season. New this year, the Epic Pass also offers five free consecutive ski days at Niseko United in Japan.

Japan Is Now Epic
PR Newswire - Wed Feb 26, 3:05PM CST
Vail Resorts, Inc. (NYSE: MTN) today announced an epic partnership with one of the snowiest and most celebrated powder skiing resorts in the world--Niseko, Japan. The partnership represents the first Asian partner for the company, further enhancing the already incredible value of its flagship and industry-changing season pass. Epic Season Pass holders have the opportunity to experience unlimited and unrestricted skiing and riding at the best of the USA, including Vail, Beaver Creek, Breckenridge, Keystone and Arapahoe Basin in Colorado; Canyons in Park City, Utah; Heavenly, Northstar and Kirkwood in Lake Tahoe; and now five complimentary consecutive days at Niseko, Japan, for the 2014-2015 winter season. In less than a week of skiing and riding, the Epic Pass pays for itself and continues to offer the best value in the snow sports industry, with access to 28,830 skiable acres and 27,136 vertical feet at the best ski and snowboard resorts in the U.S., as well as complimentary access to mountains across multiple continents.

Does This Motorsports Leader Still Have Gas Left in Its Tank?
Mark Lin, The Motley Fool - Motley Fool - Sat Feb 22, 1:22PM CST
International Speedway is the undisputed king of motorsports, as it either owns or operates 13 motorsports entertainment facilities across the country. However, its finances tell a different story. Its profitability has taken a beating over the...

Why These Leisure Facility Operators Are Misunderstood Investments
Mark Lin, The Motley Fool - Motley Fool - Thu Feb 20, 2:19PM CST
When ski resort companies or theme-park operators such as  Intrawest Resorts (NYSE: SNOW) ,  Vail Resorts , and Six Flags are mentioned as potential investments, they are usually shrugged off as capital-intensive and cyclical companies....

Milestone Reached for Kiosks: $100M Ski Tickets Sold
PRWeb - Thu Feb 20, 6:08AM CST
Processing more than $100,000,000 worth of ski-lift ticket sales through a self-serve kiosk network developed and hosted by the company, Livewire Digital's Vice President of Sales & Business Development, Linda Gilbert, says, "It's exciting to know that we have automated these significant sales, saving money, time, and overhead for retail store clients."

New ConnectCare Solution from Kodak Alaris Helps Healthcare Providers Convert and Direct Message Patient Information for Easy Transitions of Care
PR Newswire - Wed Feb 19, 9:47AM CST
Every day, healthcare providers face the challenge of managing and exchanging patient information originating from paper and digital formats. To provide the best patient care, providers must have the ability to securely and efficiently convert and exchange such unstructured/structured content between fellow providers, with Electronic Medical Record (EMR) system interoperability--or by a secure Direct independent means.

Vail Resorts Announces Fiscal 2014 Second Quarter Earnings Release Date
PR Newswire - Tue Feb 18, 9:27AM CST
Vail Resorts, Inc. (NYSE: MTN) announced today it will release the Company's financial results for its second fiscal quarter 2014 ended January 31, 2014, after market close on Wednesday, March 12, 2014. The Company will host a conference call at 4:30 p.m. eastern time that same day during which Company executives will review the financial results.

Five Best Ways to Say "I Heart Vail Snow," Including Complimentary Snowshoes from Antlers at Vail Hotel
PRWeb - Mon Jan 27, 2:31AM CST
Vail, Colo., reported the best ski conditions in the country this month, according to Vail Resorts, which announced up to four feet of snow had fallen at Vail Valley ski areas in just the first 10 days of January 2014, bringing visitors from around the world to say "I heart Vail snow." But for snow lovers looking for something to do instead of - or in addition to - skiing Vail, the Antlers at Vail hotel is offering a family-friendly top five tip-sheet of ways to have winter fun outdoors for visitors and locals alike - including stepping out in the snowshoes that the top TripAdvisor-rated condominium hotel provides free for guests:

Colorado resorts see more early-season visits
AP - Tue Jan 14, 10:02AM CST
DENVER (AP) — Colorado ski resorts are reporting a surge in early-season skier visits thanks to good autumn snowfall.

Vail Resorts Reports Certain Ski Season Metrics for the Season-to-Date Period Ended January 5, 2014
PR Newswire - Mon Jan 13, 3:15PM CST
Vail Resorts, Inc. (NYSE: MTN) today reported certain ski season metrics for the comparative periods from the beginning of the ski season through January 5, 2014, and for the prior year period through January 6, 2013, adjusted as if Canyons was owned in both periods. The reported ski season metrics do not incorporate the urban ski areas of Afton Alps and Mt. Brighton. The data mentioned in this release is interim period data and subject to fiscal quarter end review and adjustments.

Beaver Creek Resort Plans to Replace Centennial Lift with Combination Gondola and Chairlift for 2014-2015 Season
PR Newswire - Thu Jan 02, 1:30PM CST
Beaver Creek Resort announced that it intends to replace the existing Centennial Express Lift (Chair 6) with a new high-speed, state-of-the-art combination lift. The new lift will increase uphill capacity by 35 percent through the use of alternating gondola cabins and six-person chairs. The new lift is expected to be in place for the 2014-2015 ski and snowboard season, and the 2015 World Alpine Ski Championships.

Breckenridge Ski Resort to Open Peak 6 on Christmas Day
PR Newswire - Fri Dec 20, 5:18PM CST
Vail Resorts, Inc. (NYSE: MTN) and Breckenridge Ski Resort announced today that the resort's brand new Peak 6 expanded terrain and lifts will open for the first time ever to the public at noon on Christmas Day, Dec. 25, 2013. The opening of Peak 6 represents one of the biggest and most notable ski area terrain expansions in North America in the past decade, and will be the first at Breck since the Peak 7 expansion in 2002.

4 With Upcoming Ex-Dividend Dates: MTN, BSMX, CVA, MO
at The Street - Fri Dec 20, 9:00AM CST
MTN BSMX CVA MO are going ex-dividend Monday, Monday, Dec. 23, 2013, 5:00 AM ET

Fla.'s Housing Market Reflects Changing Conditions in Nov. 2013
PR Newswire - Thu Dec 19, 10:05AM CST
Florida's housing market reported higher median prices, more new listings and a stabilizing supply of homes for sale, according to the latest housing data released by Florida Realtors®.

Vail Resorts: An Expensive Mountain to Climb
Dan Moskowitz, The Motley Fool - Motley Fool - Thu Dec 19, 7:00AM CST
Vail Resorts has performed well this year, but is it still a buy? If so, is it the best investment in its peer group? Unlike Vail Resorts, Marriott doesn't rely heavily on one activity (skiing). And unlike Hyatt , it's broadly diversified with...


(0)

(0)
Vail Resorts (MTN) Stock Research Links



---