Latest Victory Resources Co (VRCFF) Headlines Con


Post# of 7
Posted On: 03/12/2014 1:42:45 AM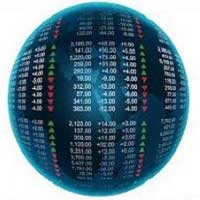 Latest Victory Resources Co (VRCFF) Headlines
Convergence Investment Partners Hires Senior Analyst Justin Neuberg
PR Newswire - Thu Feb 13, 9:33AM CST
Convergence Investment Partners, a quantitative equity manager that develops strategies with a goal of exploiting market inefficiencies, today announced that it has hired Justin Neuberg, CFA, as a senior analyst. Neuberg will be responsible for data management and data integrity, empirical research and portfolio management for each of the firm's products. He will also focus on risk assessment and risk management within the firm's portfolios.
MVG, VR, ZINC, JAG, VNR, KBE Are Seasonally Ripe To Go Down In the Next Five Weeks
M2 - Mon May 27, 3:55AM CDT
BUYINS.NET / www.squeezetrigger.com is monitoring the Seasonality of MAG SILVER CORP (AMEX:MVG), Victory Resources Corp (NYSE:VR), HORSEHEAD HOLDING CORPORATION (NASDAQ:ZINC), Jaguar Mining Inc (NYSE:JAG), Valener Inc (NYSE:VNR), Kbw Bank Etf (NYSE:KBE) and each have a high seasonal probability to go Down in the next weeks. By identifying stocks that are poised to go up or down based on seasonal tendencies, traders can increase their odds of making money. SqueezeTrigger.com is able to analyze over 20 years of data in less than 1 second for any stock in the market and determine if the stock has a long or short seasonal bias, how many trading days the move is expected to last, the probability of that move and the percentage move the stock is expected to make based on the seasonal bias. The technology used to generate these predictions is available for a low monthly fee at:
WRE, MCRL, BLDR, VPRT, CTCT, VR Expected To Be Down After Next Earnings Releases
M2 - Wed Apr 24, 6:02AM CDT
BUYINS.NET / www.squeezetrigger.com is monitoring the performance of all stocks with earnings being released Thursday, April 25th 2013 and determining how the stocks have performed After their last 12 quarterly, 6 quarterly and December earnings reports. Washington Real Estate Investment Trust (NYSE:WRE), Micrel Inc (NASDAQ:MCRL), Builders Firstsource Inc (NASDAQ:BLDR), VISTAPRINT NV (NASDAQ:VPRT), Constant Contact Inc (NASDAQ:CTCT), Victory Resources Corp (NYSE:VR) are all expected to be Down After their earnings are released. The movement of stock prices in the days and weeks leading to and following these earnings announcements may follow a predictable pattern. Most companies stock price histories show random or unpredictable movements around earnings dates. But some seem to repeat the same pattern quarter after quarter, year after year. The # of Reports in the table below shows how many previous quarterly reports comprise the indicator that predicts how a stock will act after its earnings are released.
Results of Annual General and Special Meeting
PR Newswire - Wed Mar 20, 3:12PM CDT
Symbol:-TSX-V:VR OTCQX:VRCFF
Victory Resources Corp Announces Completion of the Agreement to Earn a 70% Interest in the Reforma Property
CNW Group - Wed Feb 13, 11:08AM CST
Symbol:-TSX-V:VR OTCQX:VRCFF
LL, CVB, FCVA, VR, EXXI, PLW Are Seasonally Ripe To Go Down In the Next Five Weeks
M2 - Mon Feb 11, 4:59AM CST
BUYINS.NET / www.squeezetrigger.com is monitoring the Seasonality of Lumber Liquidators Holdings Inc (NYSE:LL), Compass Gold Corp (NYSE:CVB), First Capital Bancorp Inc (NASDAQ:FCVA), Victory Resources Corp (NYSE:VR), Energy XXI (Bermuda) Ltd (NASDAQ:EXXI), PowerShares 1-30 Laddered Treasury Portfolio (NYSE

LW) and each have a high seasonal probability to go Down in the next weeks. By identifying stocks that are poised to go up or down based on seasonal tendencies, traders can increase their odds of making money. SqueezeTrigger.com is able to analyze over 20 years of data in less than 1 second for any stock in the market and determine if the stock has a long or short seasonal bias, how many trading days the move is expected to last, the probability of that move and the percentage move the stock is expected to make based on the seasonal bias. The technology used to generate these predictions is available for a low monthly fee at:
VR, PIP, EXH, ORIT, CEA, PSI Are Seasonally Ripe To Go Down In the Next Five Weeks
M2 - Thu Jan 10, 5:56AM CST
BUYINS.NET / www.squeezetrigger.com is monitoring the Seasonality of Victory Resources Corp (NYSE:VR), PharmAthene Inc (AMEX

IP), Exterran Holdings Inc (NYSE:EXH), Oritani Financial Corp (NASDAQ:ORIT), China Eastern Airlines Corp Ltd (NYSE:CEA), Pason Systems Inc (NYSE

SI) and each have a high seasonal probability to go Down in the next weeks. By identifying stocks that are poised to go up or down based on seasonal tendencies, traders can increase their odds of making money. SqueezeTrigger.com is able to analyze over 20 years of data in less than 1 second for any stock in the market and determine if the stock has a long or short seasonal bias, how many trading days the move is expected to last, the probability of that move and the percentage move the stock is expected to make based on the seasonal bias. The technology used to generate these predictions is available for a low monthly fee at:
Victory Resources Corp Provides an Update on Work Program
CNW Group - Wed Jan 09, 8:00AM CST
Symbol:-TSX-V:VR OTCQX:VRCFF

(0)

(0)
Victory Resources Corp. (VRCFF) Stock Research Links



---