Latest Ucb ADR (UCBJY) Headlines UCB's Kremers Ur


Post# of 4
Posted On: 03/11/2014 10:50:14 PM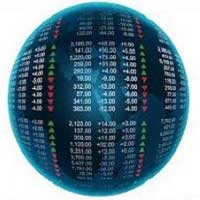 Latest Ucb ADR (UCBJY) Headlines

UCB's Kremers Urban Pharmaceuticals Inc. receives FDA approval for extended release methylphenidate hydrochloride
PR Newswire - Wed Jul 10, 7:50AM CDT
- regulated information - UCB announced today that Kremers Urban Pharmaceuticals Inc. (KU), its U.S. subsidiary focused on specialty generics, received approval from the U.S. Food and Drug Administration (FDA) for 18mg and 27mg extended release methylphenidate hydrochloride product, for which Concerta® is the reference listed drug product. KU has begun launch operations and supplying the US-market with the product. KU also received tentative approval for the 36mg and 54mg. KU will be eligible for final approval after exclusivity expiration in September 2013.

Professional Golfer Jeff Klauk Tees Off New Pledge Campaign for People Living with Epilepsy
PR Newswire - Tue Jun 18, 8:07AM CDT
regulated information -- Global biopharmaceutical company UCB, Inc. and professional golfer Jeff Klauk today announced the launch of a new Pledge campaign for people with epilepsy and their loved ones. The Pledge empowers the millions of Americans living with epilepsy to take a stand and make a personal commitment to demand more: greater understanding of the condition, better collaboration with their health care team and additional partial-onset seizure control. More information is available at www.ourtimeourpledge.com.

New Study Shows Effect of Neupro® (Rotigotine Transdermal System) on Cardiovascular Measures in Patients with Restless Legs Syndrome
PR Newswire - Fri May 17, 1:00AM CDT
UCB today announced data from a double-blind, placebo-controlled study that found that Neupro® (Rotigotine Transdermal System) reduced total nocturnal systolic blood pressure (NSBP) elevations associated with periodic limb movements during sleep (PLMS) and total PLMS in patients with idiopathic moderate-to-severe Restless Legs Syndrome (RLS)/Willis-Ekbom disease.1 The data was presented at the Annual Scientific Meeting of the American Society of Hypertension, May 15-18, 2013.

UCB and IBM Collaborate to Personalize Care for Epilepsy Patients
PR Newswire - Thu May 16, 8:47AM CDT
regulated information -- UCB and IBM (NYSE:IBM) today announced the completion of the initial phase of a project designed to harness the power of analytics to help healthcare providers deliver more highly personalized care to people living with epilepsy. The milestone marks the critical first step in the path towards eventually harnessing the transformative power of cognitive computing capabilities, such as IBM Watson, for epilepsy care.

Don't Get Sacked by Parkinson's - Know the Full Range of Symptoms
PR Newswire - Mon Apr 08, 10:15AM CDT
In honor of Parkinson's Awareness Month, former professional football player and coach Forrest Gregg is teaming up with UCB, Inc. to share his personal experiences living with Parkinson's disease (PD) as part of UCB's Parkinson's More Than Motion(TM) campaign.

UCB and Emory partner to address pressing public health issues for people living with epilepsy
PR Newswire - Mon Mar 25, 8:13AM CDT
A research collaboration to analyze the clinical factors that impact epilepsy care and outcomes was announced today by the Department of Neurology at Emory University School of Medicine and UCB, a leading biopharmaceutical company. This work is part of an innovative research collaboration that seeks to identify factors and approaches that achieve optimal response in epilepsy patients.

VIMPAT® (lacosamide) generates positive results in U.S. Phase 3 monotherapy study
PR Newswire - Tue Mar 05, 8:25AM CST
regulated information - UCB today announced positive results of a Phase 3 study designed to evaluate the efficacy and safety of conversion to lacosamide monotherapy in adult patients with partial-onset seizures with or without secondary generalization compared with a historical control. The study met its primary endpoint demonstrating that the exit rate for patients on lacosamide (400 mg/day) was significantly lower than the historical control. UCB plans to submit these data as part of its supplemental New Drug Application for lacosamide to the U.S. Food & Drug Administration (FDA), which is planned in the second half of 2013.

New Efforts Underway to Improve Care for Veterans with Epilepsy
PR Newswire - Tue Jan 22, 6:00AM CST
Today, the U.S. Department of Veterans Affairs' Epilepsy Centers of Excellence (ECoE), biopharmaceutical company UCB and health data-sharing website PatientsLikeMe® announce a new study to better understand what factors improve health outcomes for veterans with epilepsy. The ECoE has recently completed a pilot study focused on collecting and sharing real world, patient-reported data on seizure frequency and severity, treatment adherence, patient and physician dialogue and overall quality of life. The study is now open and available to all veterans living with epilepsy at www.poemstudy.org.


(0)

(0)
Ucb Adr (UCBJY) Stock Research Links



---