Latest G&S Minerals Inc (GSML)


Post# of 15
Posted On: 03/10/2014 1:44:55 AM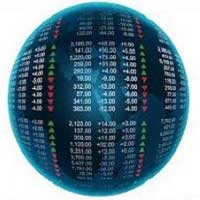 Latest G&S Minerals Inc (GSML) Headlines
G & S International Minerals, Inc. to Form New Wholly Owned E-Commerce Web Site
GlobeNewswire - Mon Oct 21, 6:59AM CDT
As negotiations to represent products and services of acceptable "At Home Shopping" products are recognized by "GSML" (GSML.PK), it is our intent to identify products and services that have the potential for growth and to compete with other E-Commerce sites which are nationally recognized.
G & S International Minerals Announces Closing with Warrior Entertainment Group
WorldStockWire - Thu Apr 25, 1:15AM CDT
G & S International Minerals (OTC Pink Sheets: GSML ) is pleased to announce the acquisition of Warrior Entertainment Group. Warrior Entertainment is in the business of mixed martial arts products, services and media.
G & S International Minerals, Inc., Files Disclosure Statement and Attorney Letter With www.OTCMarkets.com
Marketwire - Mon Feb 11, 6:30AM CST
(PINKSHEETS: GSML) G & S International Minerals files Form 211 Disclosure Statement (http://www.otcmarkets.com/home) and financials with OTC Markets in efforts to provide shareholders with the most current information. Files can be located under Filings and Disclosure of the OTC Markets website.

(0)

(0)
---