Latest Galapagos Nv Sp ADR (GLPYY) Headlines


Post# of 11
Posted On: 03/10/2014 12:22:17 AM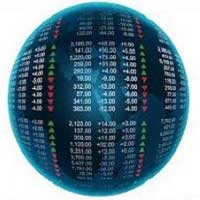 Latest Galapagos Nv Sp ADR (GLPYY) Headlines



Galapagos half year revenues up 21%

Marketwire - Fri Aug 09, 12:59AM CDT

- Group revenues EUR77.4 M compared to EUR64.5 M in H1 2012



AbbVie and Galapagos Extend GLPG0634 Collaboration to Include Crohn's Disease

PR Newswire - Fri May 17, 12:15AM CDT

Galapagos NV (Euronext: GLPG) and AbbVie (NYSE: ABBV) announced today an extension of their GLPG0634 clinical development collaboration to include Crohn's disease. Galapagos will fund and complete a Phase 2 program in Crohn's disease, which is designed to facilitate rapid progression into Phase 3. Upon successful completion of the study, expected in Q2 2015, AbbVie will pay Galapagos $50 million. The terms of the collaboration extension are in addition to previously agreed upon financial terms. AbbVie will be responsible for funding and performing clinical development beyond Phase 2, and completing regulatory and commercialization activities.



Galapagos announces discovery of novel candidate drug to treat breast cancer

M2 - Mon Apr 22, 7:11AM CDT

Galapagos NV (Euronext:GLPG) (Pinksheets: GLPYY), a company engaged in the discovery and development of small molecules, announced today the development of GLPG1790, a novel candidate drug to treat breast cancer.



Galapagos increases share capital through warrant exercises

Marketwire - Mon Dec 17, 11:20AM CST

Mechelen, Belgium; 17 December 2012 - Galapagos NV (EURONEXT BRUSSELS: GLPG) announced today a capital increase arising from employee warrant exercises.



(0)

(0)
Galapagos N.V. (GLPG) Stock Research Links



---