Latest Ctd Holdings Inc (CTDH) Headlines CTD


Post# of 13
Posted On: 03/09/2014 12:34:01 PM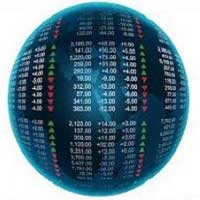 Latest Ctd Holdings Inc (CTDH) Headlines
CTD Holdings, Inc. Closes on Private Placement
PRWeb - Thu Feb 20, 3:43AM CST
CTD Holdings, Inc. (OTCQB:CTDH), a manufacturer of cyclodextrins for the pharmaceutical and other markets, announced today that it has closed on a private placement of $500,000 with a group of seasoned international investors who are experienced in the consumer and healthcare industries.
OTC Daily Alert Stock Watch - CTD Holdings, Inc (OTCQB: CTDH)
WorldStockWire - Sat Aug 10, 5:00PM CDT
OTC Daily Alert tracks stocks daily and is pleased to offer features on public companies. Investors can receive FREE Stock Alerts and company news and profiles by visiting OTC Daily Alert at the following:
http://www.otcdailyalert.com
CTD Holdings, Inc. Announces Refinancing of Long Term Debt
PRWeb - Thu Aug 08, 3:34AM CDT
CTD Holdings, Inc. (OTCQB:CTDH) closed on a series of loans through Regions Bank that refinances its existing indebtedness into three notes at favorable interest rates. The three notes consist of: a Mortgage on the company's Alachua, FL property of $578,998 with an interest rate of 3.99%; an Equipment Loan of $295,890 secured by a lien on the company's manufacturing equipment with an interest rate of 3.99%; and a Line of Credit for $100,000 with an interest rate of prime plus 1.8% currently 5.05%. A complete description of the loan package is found in the SEC Form 8K filed July 26, 2013.

(0)

(0)
Cyclo Therapeutics, Inc. (CTDHD) Stock Research Links



---