Latest Bluefire Renewables Inc (BFRE) Headlines


Post# of 12
Posted On: 03/09/2014 1:21:42 AM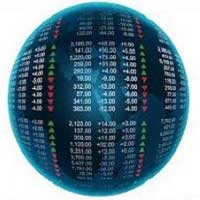 Latest Bluefire Renewables Inc (BFRE) Headlines
OTC Selector Stock Watch - BlueFire Renewables, Inc (OTCQB: BFRE)
WorldStockWire - Mon Oct 21, 6:15PM CDT
OTC Selector tracks stocks daily and is pleased to offer features on public companies. Investors can receive FREE Stock Alerts and company news and profiles by visiting OTC Selector at the following:
http://www.otcselector.com
Progress Stalls at BlueFire's Shovel-Ready Mississippi Biofuel Plant, an Industrial Info News Alert
Marketwire - Thu Mar 07, 5:30AM CST
Researched by Industrial Info Resources (Sugar Land, Texas) -- Work has stopped at BlueFire Ethanol Incorporated's (OTC:BFRE) (Irvine, California) new cellulosic fuel ethanol plant in Fulton, Mississippi, while the company concentrates capital toward a sugar-based cellulosic ethanol project in South Korea. BlueFire completed site preparation work in Fulton in mid-2011, and Century Construction (Tupelo, Mississippi) completed the civil work under a joint contract with Itawamba County and the city of Fulton in February 2011, but nothing else at the site has moved forward since.
Top Advanced Biofuel Projects to Watch in 2013, an Industrial Info News Alert
Marketwire - Thu Jan 03, 5:10AM CST
Researched by Industrial Info Resources (Sugar Land, Texas) -- As the "fiscal cliff" deal passed by the U.S. Congress includes tax-credit extensions for cellulosic biofuels, biodiesel and renewable diesel, there are a handful of advanced biofuel projects to watch closely in 2013. There are eight projects that are expected to see major advances this year, and two of these projects already have moved from pre-development into the field. Other companies featured: BlueFire Ethanol Incorporated (OTC:BFRE)

(0)

(0)
Bluefire Renewables Inc (BFRE) Stock Research Links



---