GRNE Reports Revenues of $3,574,972 for th


Post# of 490
Posted On: 02/26/2014 8:42:00 AM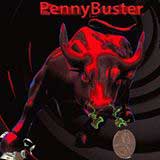 GRNE Reports Revenues of $3,574,972 for the Year 2013; A 13% Increase Over 2012
GRNE Reports Revenues of $3,574,972 for the Year 2013; A 13% Increase Over 2012
SALT LAKE CITY, UT--(Marketwired - Feb 21, 2014) - Green Endeavors, Inc. (OTCQB: GRNE), a majority owned subsidiary of Nexia Holdings, Inc. (PINKSHEETS: NXHD), announced its revenue numbers for the year ended December 31, 2013, with comparison to prior year of 2012.
Green Endeavors is reporting that the combined unaudited revenues for both Landis Lifestyle Salon locations and its newly opened Landis Experience Center were $3,574,972 for the year ended December 31, 2013, which is an increase of 13.33% compared to 2012. The newer Marmalade salon reported 2013 sales of $931,979, a 6.65% increase from 2012 sales. Our flagship Liberty Heights salon reported revenues in 2013 of $2,440,217, a 10.99% increase over 2012. The Aveda™ Experience Center at the City Creek Center reported revenues of $202,775 for 2013, an increase from partial year sales in 2012 when the center began operations in August 2012.
Richard Surber, President and CEO of Green Endeavors, Inc., observed, "We continue to grow top line revenues. As we grow revenues, we continue to improve upon our operating systems and procedures. We have managed to increase same store sales at all of our locations in 2013. The good news is that we still have lots of room to grow. I expect that the growth trend will continue in 2014. New locations and acquisitions will allow us to have more aggressive growth in the future."
About Green Endeavors, Inc.:
Green Endeavors, Inc. (OTCQB: GRNE), headquartered in Salt Lake City, Utah, is a holding company with operations in health & beauty. GRNE's wholly owned subsidiaries, Landis Salons, Inc. and Landis Salons II, Inc. http://www.landissalons.com, operate hair salons built around the world-class AVEDA ™ product line. Our newest wholly owned subsidiary Landis Experience Center, LLC, http://www.avedaatcitycreek.com, sells a full array of Aveda™ products. For more information , visit http://www.green-endeavors.com. GRNE strongly encourages the public to read the above information in conjunction with its filings and disclosures filed in 2012 and 2013. GRNE's disclosures can be viewed at www.sec.gov and www.otcmarkets.com. Investors should not invest more than they can afford to lose in penny stocks.
FOR MORE INFORMATION, CONTACT:
Richard Surber
President
Green Endeavors, Inc.
801-575-8073 x 106
Email Contact

(0)

(0)
---