CSTI on 3.4 bid And now the intentions are crysta


Post# of 39357
Posted On: 09/20/2012 11:38:51 AM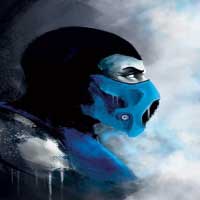 CSTI on 3.4 bid
And now the intentions are crystal clear. CSTI is on bid and ask. It was CSTI who cleared out all the low bids so that they could sit at 3.4 cents.
They are only showing 429,100 because if they were to show let's say a million plus on bid that would signal to the rest of us that the lows are definitely in and then people would start hitting ask.
If you check the T&S they actually did a small bidwhack at 11:29 for 7,000 and 859 shares down to 3.4 cents to scare retail. Most retail don't even read level 2 or time and sales, they just go off the latest tick so a drop from down to 3.4 cents intraday can scare weak hands into dumping.
There are still 87,500 on 3.5 ask which is looking mighty tempting to me, perhaps towards the last 30 minutes of trading it will still be there.
Bottomline, CSTI is doing a shakeout to catch the falling shares.
[IMG]http://i.imgur.com/7YbAo.png[/IMG]

(0)

(0)
Treaty Energy Corporation (TECO) Stock Research Links



---