Burgerfuel Company website... http://www.burgerf


Post# of 3
Posted On: 01/18/2014 5:35:48 PM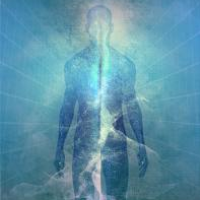 Burgerfuel
Company website...
http://www.burgerfuel.com/nz/
Today's news article...
http://www.nzherald.co.nz/business/news/artic...d=11188241
Big burger dream's $30m payoff
By Phil Taylor
5:30 AM Saturday Jan 18, 2014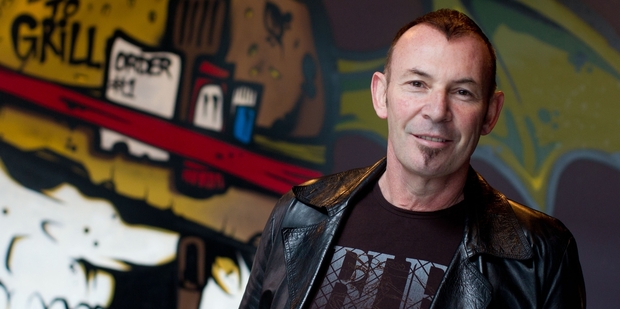 BurgerFuel chief Josef Roberts has been lucky, but he's worked for that luck


Tuesday was a good day for Josef Roberts - he made about 30 million bucks.
Wednesday, he came into work as usual. Roberts doesn't play golf. "I like work, I like building things," says BurgerFuel's chief executive and biggest shareholder.
His ambition is to take the brand created in Auckland by business partner Chris Mason to international recognition. That goal was declared with the addition of the word "Worldwide" to its name when it launched on the stock exchange in 2007, but all roads do not lead directly up.
It has been a tough haul to turn BurgerFuel into the growth stock it now may be on the verge of becoming. Its shares launched at $1 but were well below that for several years. A first, modest, profit was reported in 2011.
Last week it opened its 55th restaurant, which Roberts hopes is just the beginning for the company that opened its first burger joint in 1995. All the fuss this week is about its new relationship with an American franchising company set up by Subway founders Fred DeLuca and Peter Buck.
Subway has the most franchises with 41,000 restaurants in 105 countries.
Roberts met DeLuca at a conference early last year and the deal (Franchise Brands Ltd will buy 10 per cent of BurgerFuel with an option to buy 50 per cent in the next eight years, and provide expertise) arose from that meeting. The Americans, says Roberts, see an opportunity.
"Although the US is the home of the hamburger, we think ... the gourmet burger market is only just beginning there. The timing seems right."
The market reacted to the news by pushing BurgerFuel's share price up 80 per cent, to $2.80, good news for shareholders, especially Roberts who owns 37 million of the 55 million shares. It rose further, reaching $3 yesterday.
"It is hard work but occasionally the mountain moves," says Roberts. He knew of the share price jump but says he was too busy working to really think about it. Besides, he didn't need to work another day after selling the Australasian Red Bull energy drink business. "I was wealthy at 40."
His personal stocks hadn't always risen. He was bankrupt before 30, a multi-millionaire by 40, and very rich indeed last Tuesday, at the age of 51.
The Grey Lynn headquarters of BurgerFuel Worldwide is cool, funky and growing. The Herald arrived to find builders banging up extra offices on the ground level, their vans parked alongside Roberts' Porsche Panamera Turbo.
Upstairs, a recreation area has race-car simulators, a table tennis table and a snooker table. A garage roller door painted BurgerFuel purple opens into a board room where distressed cream leather chairs surround a boardroom table edged with steel. A chandelier made of washers and spark plugs hangs overhead.
The slightly grungy mechanical feel reflects BurgerFuel's taglines "Engineering the ultimate burger" and "Fuel for the human engine". Roberts wears jeans, a metal-genre T-shirt and boots, attire which fits the brand and is his usual style.

Too cool for school?
Roberts' formal education finished and his business lessons began when he left Kapiti College.
"I'm self-taught, school of hard knocks," he says. You have to accept there will be bumps in the road. His advice is to make your mistakes when you're young.
Part of a group of investors who borrowed heavily to buy a Wellington building for redevelopment, he was tripped up by the 1990 property crash and his inexperience. Banks called in debt. "If you weren't in a position to reduce debt, you were basically stuffed," he earlier told the Herald . Lesson learned BurgerFuel has no debt and cash reserves of about $10 million.
Roberts' comeback began a few years later in a Zagreb jazz bar in the small hours when he wanted a non-alcohol drink. He spotted three cans of a product he didn't recognise, Red Bull. The barman told him it was a new energy drink but the cans were his own stash and not for sale.
"I paid him about a hundred bucks for them, tried one and thought, 'hmmm, that's unusual'."
Roberts had no marketing or beverage industry experience, and the Thai and Austrian companies behind Red Bull wouldn't take his calls. So he got on a plane to Austria and waited in reception until he got a meeting. A decade later he sold the Australasian Red Bull business back to the founders for a fortune because he felt the job of establishing Red Bull downunder was done.
After being approached by Mason in 2003, Roberts bought half of BurgerFuel and increased his stake four years later when the company's public offer fell short of the $15 million they'd hoped to raise.
"We got $5.25 million ... I topped it up to get us to the $8 million threshold. It put the brand on the map but, no question, it was tough going."

You want shares with that?
The selling method was innovative. You could buy shares at BurgerFuel restaurants and by credit card on the web. Some investors did their chips as the share price sunk but Roberts says 75 per cent held on.
"They backed us when we said 'we are a growth stock but we have to get ourselves together'. I'm really happy for those shareholders now."
BurgerFuel, with Pike River and stockmarket darling Xero, was among the last to list before the world financial crisis.
"Our plans to spring into America weren't going to work. Where do we go? England was falling over. It was a big problem."
The Middle East was last to catch cold. Roberts got on a plane to Dubai where it rains maybe four days a year.
"Well those days came when I was there. The drains couldn't cope and in some places there was a metre of water and to top it off [then-US President] George Bush [was in town]. The streets were mayhem."
One by one the five companies he had appointments with rang to cancel. One didn't.
"I made my way to their office and sat in the boardroom with my pants wet up to my knees."
That company bought the licence for the United Arab Emirates and now has 11 BurgerFuel stores. There are seven in Saudi Arabia, one in Iraq and partners in Egypt are waiting for civil unrest to ease before opening.
With the American franchising experts on board, Roberts hopes BurgerFuel is on the brink of something big.
"We have aspirations of doing over 1000 stores," he says. "I do feel lucky, but I have worked to create that luck."

(0)

(0)
---